The 1 Cooking Skill Celebrity Chef Giada De Laurentiis Learned From Her Daughter
If you know anything about celebrity chef Giada De Laurentiis, it's that her life is all about her adorable daughter, Jade. Giada is a dedicated mom and clearly adores her child. From doing face masks together to their world travels, the chef's fans eat up this dynamic duo's posts and enjoy watching little Jade grow up.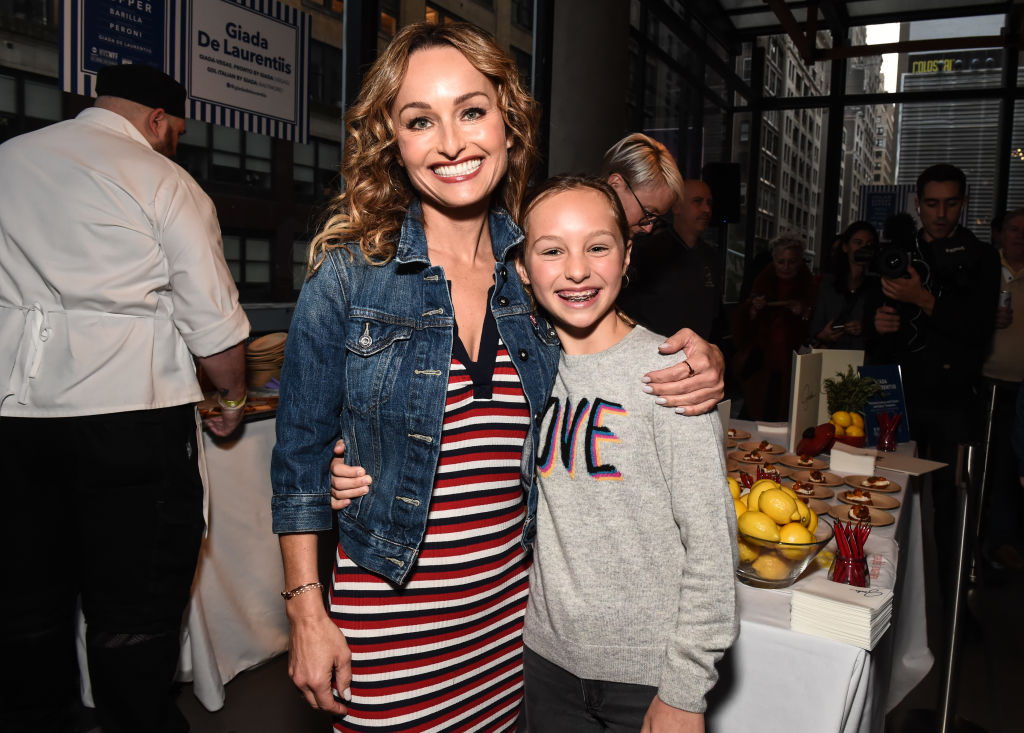 Giada shared recently that she's learned a cooking skill…from Jade! Find out what that is and how it's changed Giada as a chef.
Cooking has always been a family affair for Giada De Laurentiis
Giada's grandfather was Hollywood director Dino De Laurentiis. But at home he was Nonno Dino and food was a big connector for the family.
"My first food memory is making margherita pizza with my grandfather and my very young siblings [when] I was 5," Giada told FirstWeFeast. "He would make the dough on a Sunday morning, let it rise, and by the late afternoon he would sit us all down at a counter in the kitchen, all his grandchildren, and just put out a bunch of toppings and let us do whatever we wanted with it."
Jade loves to cook, too
Giada and Jade love to cook, and eat, together. They've even cooked on Giada's show Giada Entertains and made delicious dishes including Pork Braciole, Pan-Fried Lemon Potatoes, Grilled Zucchini Skewers, and Lemon Cheesecake Brownies.
One of Jade's favorite recipes that mom makes? Stuffed Chicken Parmesan. Giada explained on her Facebook page, "This is one of Jade's favorite recipes from my last cookbook…. a dinner staple for weeknights in our house. I like to slice the rolls into bite-sized pieces so they're easier to eat, and if you fan them out on a plate, they make for a pretty presentation too."
The chef also encourages her little one's culinary curiosity. "I bought Jade a little purple ceramic knife and she just loves it," Giada told People last year. "She's like 'What can I chop? What can I cut?' It makes her excited about what she's going to make, and then she's more apt to actually try new things and eat her dinner."
What Giada De Laurentiis' daughter taught her about cooking
It seems the teacher has become the student. Giada opened up about her fears during her pregnancy of what motherhood would be like, and if she was ready.
Speaking this summer at a Self-Care Summit organized by Create & Cultivate, Giada shared, "I thought when I got pregnant, that it would end my career…having my daughter helped me overcome a lot of my fears….it made it better for my career to have my daughter."
Being a mom also improved her cooking skills. "It taught me to cook faster," revealed Giada.
Giada added that becoming a mother caused her to get reacquainted with her family's traditions and Italian culture, as she wanted to be sure to pass those very important things on to her daughter.
"How do you take care of yourself and take care of your child and still have a career? It doesn't have to be one or the other. You can't do it alone," Giada added.

Read more: What Is Mario Batali Doing Now?