The 1 Demand Prince Harry Had For Baby Archie's New Nanny
Prince Harry and Meghan Markle welcomed their first child, Archie Harrison Mountbatten-Windsor, on May 6, 2019. The couple made it clear that they wanted to be hands-on with their son but hired a nanny for some extra help. Before they chose a caregiver for Archie though Harry had a specific requirement royals usually don't request.
Here's what the Duke of Sussex demanded baby Archie's new nanny not have.
The requirement Harry had for Archie's new nanny
The prince and former actress went through a couple of nannies after Archie was born.
The Sun noted that the first nanny was a night nurse, but another nanny reportedly quit because the duchess couldn't adjust to having anyone else around Archie. Markle has been deemed difficult to work for after several members of her staff quit in the last year.
"Meghan likes to be in control of everything," a source said. "She just can't have anyone be alone with Archie. She's ignoring help. No one has looked after him but her."  
While on the hunt for the right person to help look after little Archie, Harry laid out a specific and rather surprising demand that he would not hire anyone from the renowned Norland College.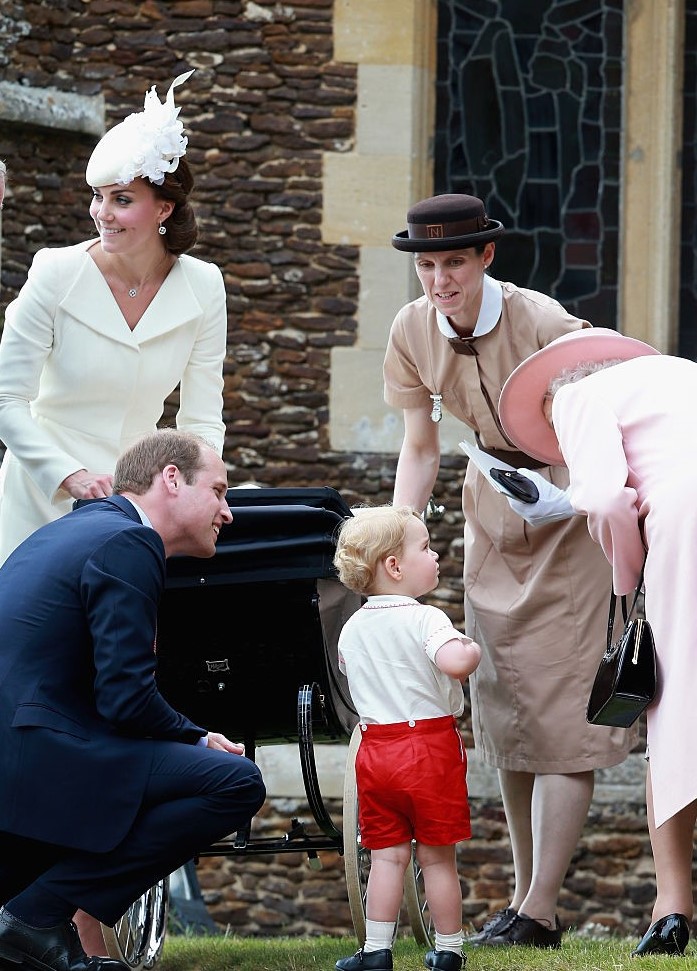 Royal commentator Omid Scobie revealed on Yahoo's Royal Box podcast that the prince said, "I don't want a woman in a uniform around my child. This isn't Mary Poppins, we're going to have a normal household."
Norland College is a prestigious nanny school and it's where, Maria Teresa Turrion Borrallo, the woman who looks after Prince William and Kate Middleton's children went.
"[Norland] nannies are taught everything from defensive driving to security issues, to how to care for a future king or queen," royal commentator Victoria Murphy told ABC News.
Being knowledgeable about caring for royalty is likely another thing that turned Archie's parents off as they both insisted they want their son to be a private citizen and chose not to give him a royal title.
Markle and Harry's new nanny had to sign an NDA
Eventually, Duke and Duchess of Sussex did find the right person to help them care for their son and the new nanny reportedly signed an extensive non-disclosure agreement.
The NDA, also known as a confidentiality agreement or a proprietary information agreement, is a written contract between two parties–the owner of protected information and the recipient of that information. The party asked to sign the document agrees that the information shared with them by the other party will remain confidential.
It shouldn't come as a surprise to anyone that the Sussexes would have Archie's caregiver sign such a contract since the pair has repeatedly talked about how they value privacy for themselves and their son. The only reason they didn't have an NDA made up right after Archie's birth is because Markle's mother, Doria Ragland, was on hand for a while helping her daughter take care of the newborn before she returned to the U.S.
Read more: What Prince Harry Said After Seeing His Son, Archie, Playing With Other Red-Headed Babies