The 1 Guy Fieri Side Dish That Food Network Ranks As a Thanksgiving Favorite
With less than one week away from Thanksgiving, if you've almost got all your side dishes figured out, but maybe need just one more, Guy Fieri's got you covered.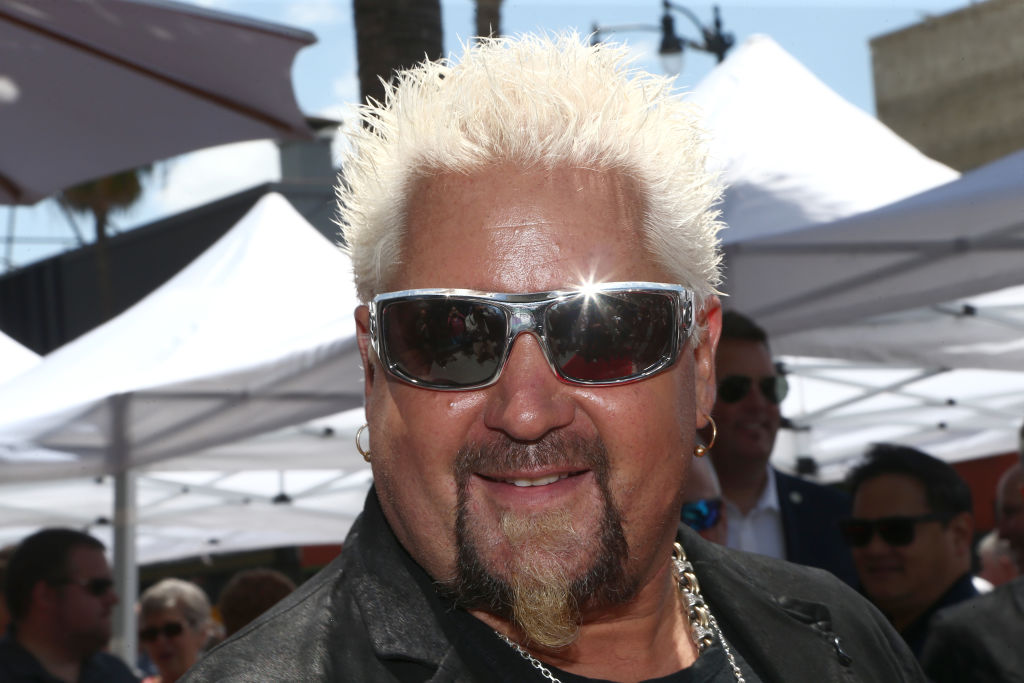 Here's the one side dish that Food Network says is one of its most popular every Thanksgiving season – and it just happens to be one of the Mayor of Flavortown's himself.
Get the recipe and more below!
Fieri cooked for 15,000 people this time last year
In November of 2018, Fieri and celebrity chefs Tyler Florence and José Andrés  (along with Andrés' relief organization World Central Kitchen) were doing Thanksgiving with 15,000 Chico, California residents who had been displaced due to the Camp Fire in the area.
Fieri was in charge of the turkeys for the group. The Diners, Drive-Ins, and Dives host brined 7,500 pounds of turkeys with sage, rosemary, thyme, mustard, garlic, salt, pepper, and olive oil. He added that he prepared them slow and low, at about 250 degrees.
"It is just super tender, delicious, great flavor," Fieri told USA Today last year. "It is all about reminiscent flavors you smelled when you were a kid when your mom and dad were cooking turkey in the house."
Thanksgiving at the Fieris' house
Fieri is, of course, the one in charge of the bird during Thanksgiving. He has very precise likes and dislikes for how it's to be prepared. When Rolling Stone spoke to the spikey-haired Food Network star in Thanksgiving of 2014, he was about to get six turkeys ready for a group of 60. He described an interesting Franken-Fieri creation he likes to make with turkey.
"One of the greatest birds I've ever had is called a 'Turducken.' A chicken inside of a duck inside of a turkey. That's one that I love. I've done it a couple times. This year I'm stuffing a pork tenderloin inside of a de-boned turkey."
"So I've got a turkey here, I'm taking all the bones out of it and then hitting it with some sausage, fennel, sage, garlic, red chili flakes, and then I'm rolling it up and tying it off and roasting that whole thing. So that should be interesting. I'm calling it a 'Turketta.' "
Fieri's fan-favorite Food Network Thanksgiving side dish
The Food Network website presented its top Thanksgiving side dishes this year, including Trisha Yearwood's Cranberry Orange Relish recipe, Bobby Flay's Parker House rolls, and Alex Guarnaschelli's Baked and Smashed Goat Cheese Potatoes.
Then there's the top of the tops: Guy Fieri's Green Bean Casserole with Homemade Mushroom Gravy and Fried shallots.
A symphony of textures and flavors, Fieri's green bean dream combines the earthy, nutty taste of wild mushrooms with the richness of heavy cream, sour cream, and Parmesan cheese.
Reviews for this recipe on the Food Network site are proof-positive that this dish is Thanksgiving-table worthy.
"This is THE BEST green bean casserole. I have been making it for years now. Especially on Thanksgiving and special occasions because it is a work of art."
"This is the best green bean casserole I have ever tasted (and I've had a few at my age!).  Don't wait for another Thanksgiving to come up before making this yourself."
Now that you know, go, make it, and impress those gathered around your Thanksgiving table.
Read more: Joanna Gaines Reveals How She Sets Her Thanksgiving Table