The 1 Lesson We Can All Learn From the Way Queen Elizabeth Eats
Queen Elizabeth II is the longest-reigning monarch in British history. And, even at the age of 93, the queen is healthy, happy, and thriving.
The queen has withstood some incredibly trying times. She witnessed all of her children undergo serious personal problems. These days is dealing with some serious backlash towards the royal family both with Prince Harry and Meghan Markle's drama and the ongoing turmoil regarding Prince Andrew's relationship with Jeffrey Epstein.
Still, she's soldiering on in spite of it all, and her healthy lifestyle is at least partially responsible for her astonishingly good health at such an advanced age. Keep reading to learn about Queen Elizabeth's diet, her least-favorite foods, and what important lesson royal fans can learn from the way she eats.
What does Queen Elizabeth eat in a day?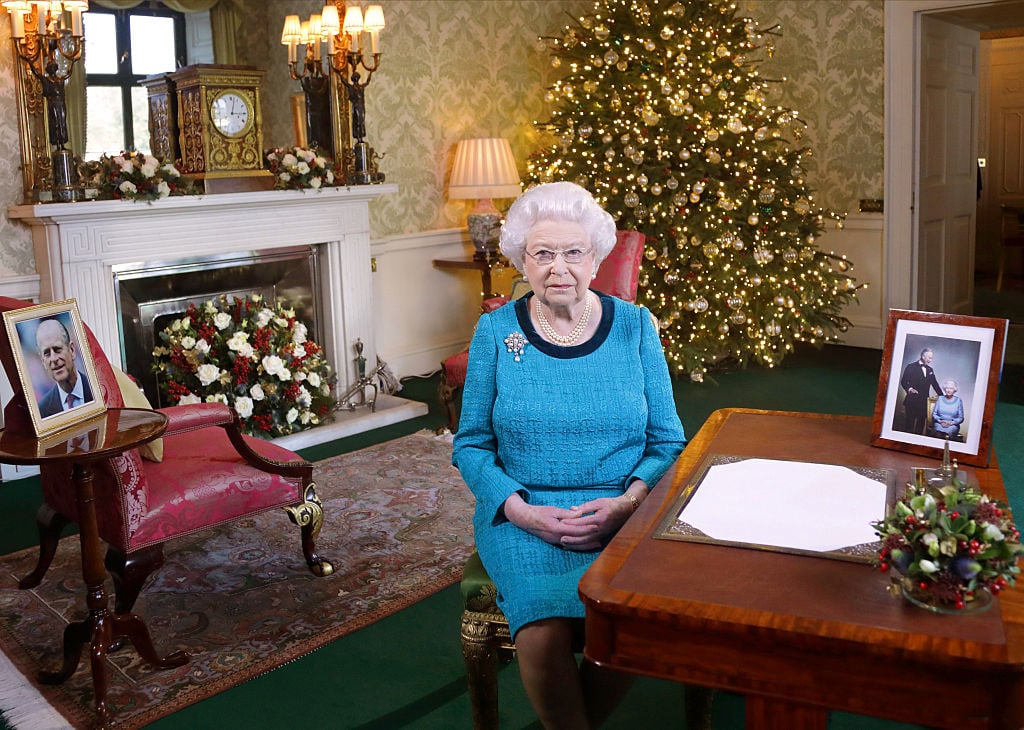 In spite of her incredibly busy schedule, Queen Elizabeth takes the time to eat four meals each day. For breakfast, the queen has a nice hot cup of tea and some Special K cereal. Sometimes, instead of cereal, she will change things up and enjoy a boiled egg to boost her intake of protein.
For lunch, Queen Elizabeth prefers to keep things light and healthy, and usually opts for a simple meal of fish and veggies. She will occasionally opt for lean meat instead of fish. However, the queen does pull out all the stops if she has company, and on those occasions will sit down for a full four-course meal during lunchtime, including dessert. 
For dinner, Queen Elizabeth generally prefers traditional meals of meat, vegetables, and maybe some sort of carb, such as potatoes or rice. There are some foods that are rarely (if ever) served at the palace. Queen Elizabeth is notorious for disliking garlic and onions as well as any fruits and vegetables that are prepared when they are out of season.
Queen Elizabeth 'eats to live'
As much as Queen Elizabeth is known for her strict diet, she is also well known for her habit of always eating appropriately-sized portions. According to a onetime royal chef, the queen is "very disciplined" when it comes to her meals and always makes sure that her portion sizes are small and manageable.
Queen Elizabeth also stays away from overly starchy foods, like pasta and potatoes, although they might occasionally make an appearance on the dinner menu. The same source reveals that the queen believes in the principle of eating to live, rather than living to eat. This means that the queen doesn't structure her days around her meals and prefers to spend her time and money on horses and saddles, rather than "food and cookware."
It certainly sounds as though Queen Elizabeth follows the principles necessary to live a healthy lifestyle, including planning out her meals in advance, eating lots of fruits and vegetables, and eating small portion sizes. There's no doubt that her healthy, realistic approach to food has played a role in her impressive, decades-long reign.
Queen Elizabeth still enjoys occasional treats
Even those who follow a very healthy diet still have to indulge from time to time. The queen does have particular foods that she enjoys as an occasional treat.
Reportedly, Queen Elizabeth has a special fondness for chocolate biscuit cake and will nibble on small slices throughout the day. She also likes a cocktail from time to time, especially a Gin and Dubonnet with lemon or a nice bubbly glass of champagne.
Instead of rich puddings or trifles for dessert, generally, Queen Elizabeth will satisfy her sweet tooth with some seasonal fruit — the perfect end to a balanced meal.