The 1 Piece of Touching Advice Bruce Springsteen Offers Parents
Music legend Bruce Springsteen could be counted on to perhaps offer advice on music, launching your own Broadway show, or even the state of our government. But recently The Boss spoke about what he's learned in his almost 30 years of parenting.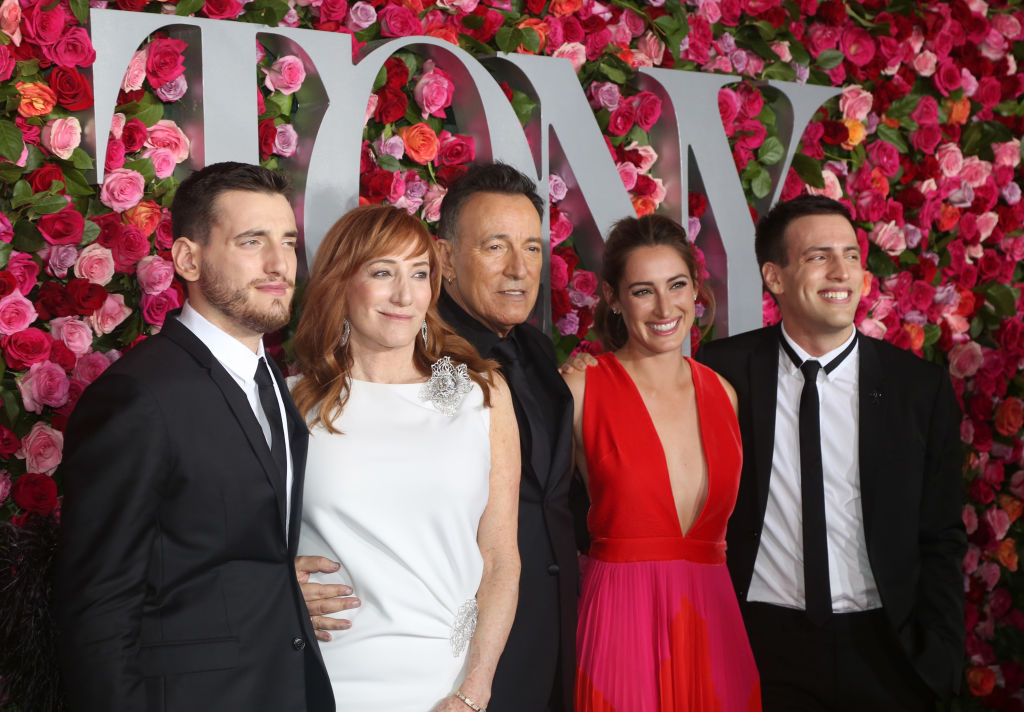 Find out the 70-year-old's parenting insights, what his own dad was like, and how his most recent project was a labor of love created for his wife.
Springsteen's latest album and film are a love letter to his wife
Springsteen's most recent album, Western Stars, was released this past June and its companion film of the same title appeared in theaters at the end of October. The musician made the Western Stars film for his fans in absence of a tour to support his new album.
Both album and film are a gesture of love to his wife and companion, Patti Scialfa, with whom Springsteen has been married for almost 30 years.
"Patti's been at the center of my life for the entire second half of my life … and an enormous amount of guidance and inspiration and, you know, I can't overstate it," the singer told CBS This Morning anchor Gayle King in October.
Snippets of film from the couple's Yosemite Park honeymoon were included in the movie.
"I was surprised to see our honeymoon tapes in there," Scialfa said at the New York City screening. "That was very sweet because I hadn't seen it in 20-something years. All the little pictures of us out in the national parks."
Springsteen has opened up as well about his relationship with his father
The Hungry Heart singer revealed in his 2016 memoir, Born to Run, that his relationship with his father created a menu of issues the singer seems to have needed a lifetime to resolve.
He details that his father addressed him as "outcast weirdo misfit sissy boy."
"I haven't been completely fair to my father in my songs, treating him as an archetype of the neglecting, domineering parent," admits Springsteen, in hindsight after decades of therapy.
"It was… a way of 'universalizing' my childhood experience. Our story is much more complicated. Not in the details of what happened, but in the 'why' of it all."
Springsteen's advice for parents willing to listen
In a conversation with Esquire last year, Springsteen is asked what advice he'd give parents raising kids today. He replies as a parent who has learned the hard way not to overcomplicate life.
"Be present. Be there. If I have any advice to give, that is it. I mean you have to be fully present in mind, spirit, and body. And you don't have to do anything."
"The funny thing is . . . if you're present from when they're young and if you comport yourself even reasonably well, they pick up a lot of healthy habits. And that discussion happens implicitly. By your behavior at home and how you treat your partner and what they see."
Read more: Bruce Springsteen: 30 Photos From His Life and Music Career