The 1 Reason Britney Spears and Kevin Federline's Child Support Battle Is So Alarming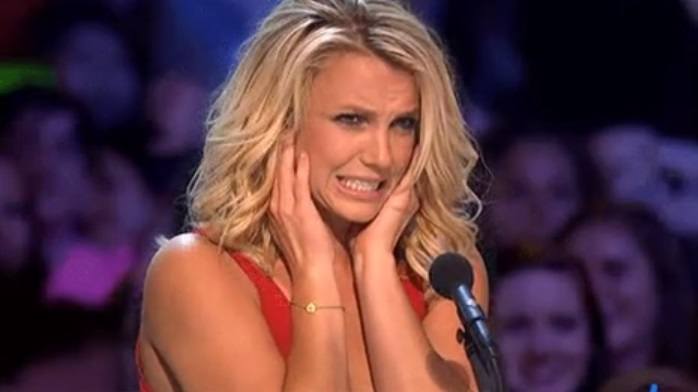 After almost three tumultuous years of marriage, Britney Spears and Kevin Federline called it quits back in 2007. With such extreme attention on the end of their relationship, Spears suffered a mental break. As a result, Federline was granted full custody of their sons, Sean Preston and Jayden James. Additionally, Spears' father, Jamie Spears, became the Blackout singer's court-appointed conservator, tasked with controlling his daughter's finances.
Now, more than a decade later, Spears is back in the limelight, healthy, working hard, and being an amazing mother. Unfortunately, the "Piece of Me" singer is facing a brand new battle with her ex-husband.
There is a major reason why the songstress' new child support battle with Federline is incredibly alarming. Let's start with the staggering amount of money Spears gives Federline every month and how he doesn't think it's enough.
Double the funds
Currently, Spears gives Federline $20,000 each month for the care of their two sons. Now, the former backup dancer is asking for $40,000 even though Spears also pays for all of the boys other expenses including tuition and travel in addition to her child support payments.
According to Us Weekly, Federline wants the increase to "recognize the sacrifices he has made because he has gone above and beyond what most people would do in this situation."
We're not sure what that is supposed to mean.
Next: Paying for them all
A greedy grab
It costs more money to raise children as they get older. However, Spears is not buying Federline's reasoning for asking for double the amount of child support. Her ex-husband's timing seems suspicious since Spears made $137 million during her Las Vegas residency and she has just become the face for Kenzo's new ad campaign.
In fact, since Federline has four other children, two with actress Shar Jackson, and two with his current wife Victoria Prince, Spears and her father want to be sure that the money she is providing to support her sons isn't supporting the entire Federline household.
An insider revealed to US Weekly, "Britney feels as if she is paying for them also. His rapping and DJ'ing don't pay the bills. Jamie isn't going to meet an outrageous demand. He knows how important the kids are to Britney and won't allow her to lose them. Jamie has assured her this won't become an issue."
Next: Budgets and tax returns 
An alternative plan
Instead of increasing the child support, Spears and her father offered to create a budget for Federline. However,  his lawyer, Mark Vincent Kaplan, wasn't having it.
Kaplan told The Blast, "Unfortunately, the proposal that came back amounted to no modification of support, but it indicated to me that Mr. Spears has to recognize that he is the conservator for Britney and not for Kevin."
Now, each side has asked for the other's tax returns. Spears wants to be sure her child support funds are going directly to her children, while Federline wants to see if he can ask for back child support.
Next: An alarming threat 
A thinly veiled threat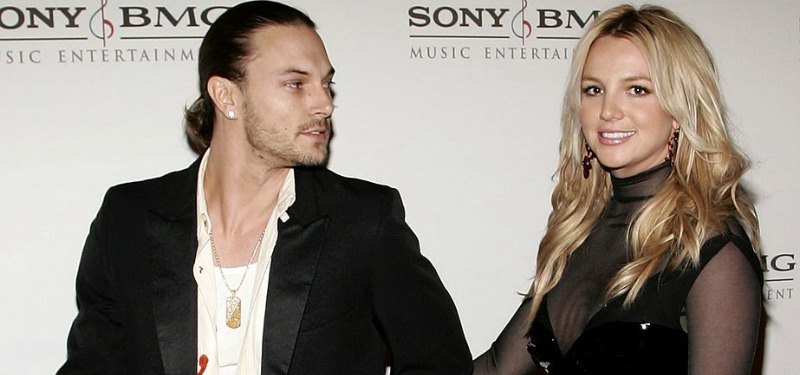 Though their relationship is reportedly strained, Spears and Federline have never let that come between their children. An insider explained US Weekly, "Kevin has always allowed for very liberal visitation. He has been supportive of her recovery."
The source added cryptically, "He could have threatened to cut off access to the kids, but has not."
It's both petty and alarming that Federline would consider doing something like that.
Next: Her most important job
The most important thing
Though Federline has primary physical custody, he and Spears share the boys 50/50. An insider told US Weekly, " Yes, she has her career. But her job as their mom is the most important role in her life."
In 2015, the Circus singer explained to People, "My kids come first in my life, bottom line." On her Instagram page, Spears often snaps photos of her and her boys from tropical vacations to Broadway shows. Losing her visitation would surely be devastating.
Next: Keeping it outside of the courts 
Leaving the court out of it
Spears and her father are hoping to settle this matter out of court, especially since she is set to embark on a world tour this summer before returning to Vegas for a new residency.
An insider told Us Weekly, "Kevin truly wanted to try and settle the child support payment increase without getting the courts involved out of respect for Britney, and of course, their two sons."
However, the insider also added that the courts will probably have to get involved to resolve the matter.
Next: For the boys' sake
Keeping it amicable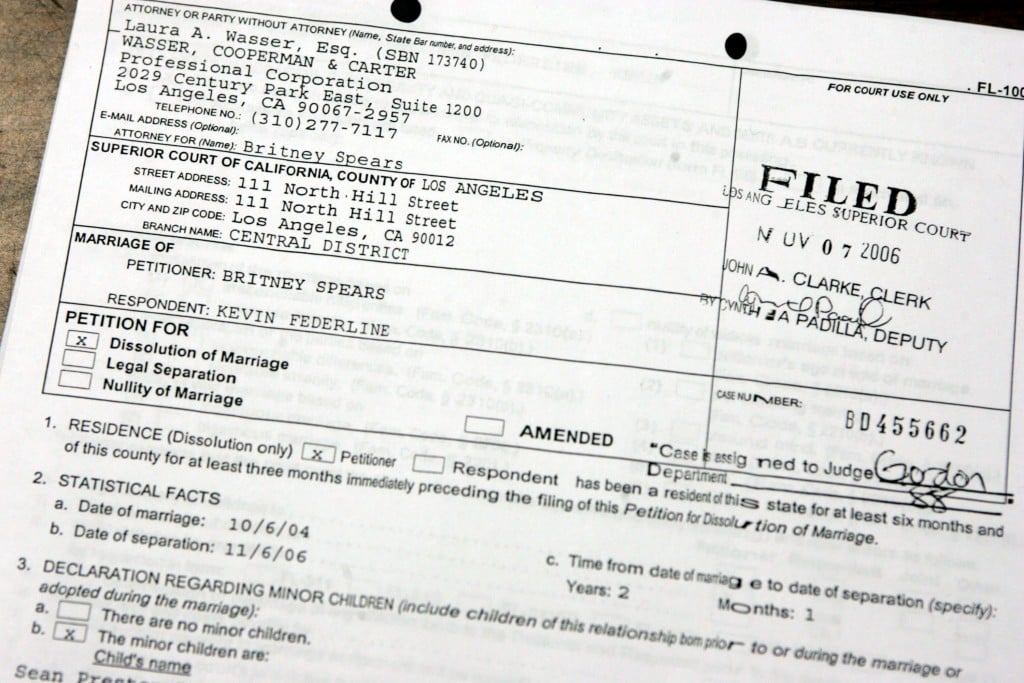 We're just hoping that things work out for Sean Preston and Jayden James' sake. Though Federline and Spears may not be the best of friends, in 2015, the DJ did say they were on good terms.
In an interview with Canada's etalk, he said, "Time. Time heals everything. The family is great. It's been a long, long journey, but I think where both of us are now, we both have somebody else we're happy [with]. Everything just works."
Let's hope the pair can find a way to co-parent in peace once more.
Follow Aramide on Twitter @midnightrami.
Check out The Cheat Sheet on Facebook!