The 1 Reason Kim Kardashian and Kanye West May Have Reached a Crossroads in Their Marriage
Kim Kardashian West and Kanye West have an unlikely marriage that's been working so far. But is there trouble in paradise?
Based on recent public comments, Kim Kardashian West and Kanye West are not on the same page right now.
Many news outlets are making a big deal about Kanye West's reactions to his wife's scintillating Met Gala gown, which he claimed was "too sexy" and made him uncomfortable with everyone ogling Kim's body. But that's not even the biggest situation going on in their relationship right now.
Instead, recent comments and actions prove that Kanye West is headed down a road of devout Christianity. Meanwhile, Kim Kardashian West might not be so convinced. What does this new focus mean for their marriage — and their future together?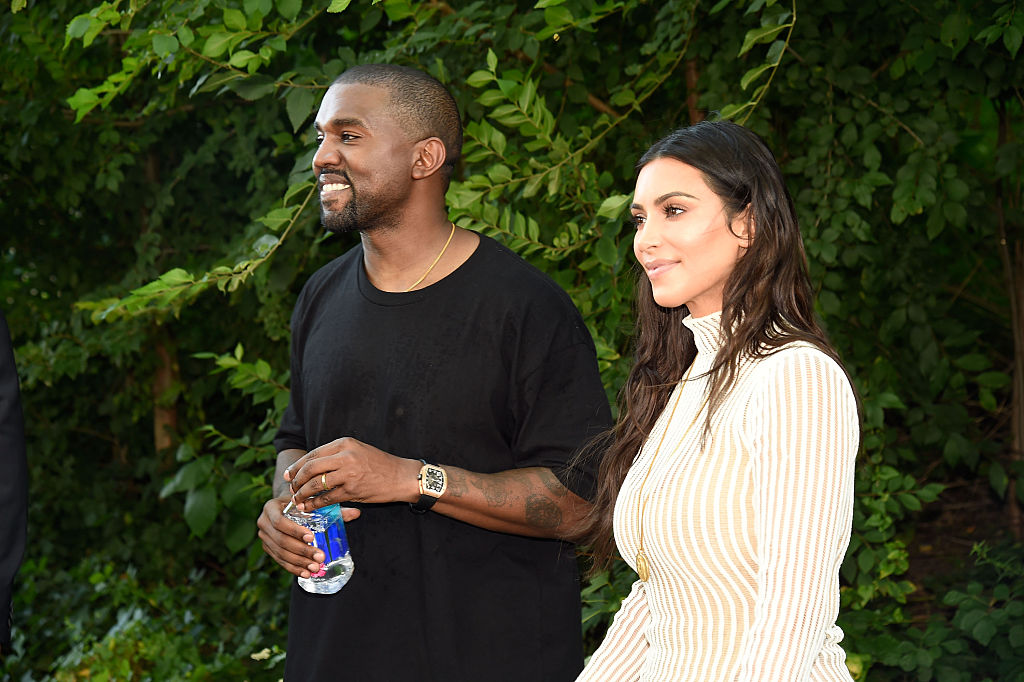 Kanye West almost gave up rap all together
Kanye has been slowly evolving into a new person who's all but unrecognizable to who he was a few years ago. The biggest change he's been experiencing is a newfound faith and focus on developing his religious practice. This change is seeping into every part of his life, including his career.
Kanye's pastor Adam Tyson recalls that the 42-year-old recording artist even considered giving up on his preferred musical genre completely. "One time, he told me that he wasn't going to rap," Tyson said during a podcast interview. "I said, 'Why not?'" and Kanye replied, "'That's the devil's music.'" 
"I said, 'Hey, man. Rap is a genre. You can rap for God,'" Tyson continued. "I think he was already thinking about it a little bit, but I definitely said, 'Hey, bro. I think you need to use your talents that God's given you and use that platform for God.'" 
He's fully on board for Christianity
Luckily, Kanye didn't decide to give up rapping. But he is taking a break (perhaps forever) from secular music and focusing on Christian-based content instead. Kanye has also been drawing crowds to his popular Sunday Services, which feature music and worship.
This change is perplexing to some fans and exciting for others. But what does his wife, Kim Kardashian, think about it?
Kim Kardashian West is publicly supportive of her husband
Though Kim doesn't seem as outwardly religious as her husband, she seems to be supportive of his newfound fervor for Christianity. She even had her children baptized at the Armenian church during a recent visit to her ancestral country. Also, Kim Kardashian has said in the past she's also a Christian.
However, the one place where these two differ is on the subject of politics. While Kanye West is an outspoken Donald Trump supporter, Kim doesn't seem like a huge fan, though she does appreciate some things about him. She's famously hard to pin down on the topic of political affiliation, but recent comments prove she might lean more toward the Democratic candidate.
For example, Kim Kardashian recently declared her support for climate change awareness during that trip to Armenia. This is a topic that most Democrats support but Republicans do not.
Sometimes opposites attract
Even if Kim and Kanye support different candidates, or have different thoughts about Christianity, or disagree on fashion, that doesn't necessarily spell trouble for their relationship. Plenty of couples learn to compromise on big topics like these — especially when they truly love each other.
These two will just have to work a little harder to make their relationship run more smoothly. But the end result will be worth it.