The 1 Reason Kylie Jenner Doesn't Want to Date Drake
Kylie Jenner and Drake have exactly what it takes to become the next power couple. They're attractive, rich and famous, and succeeding in their respective careers. They appeared to give it a shot after they were seen hanging out in October — much to the delight of fans. But then things seemed to fizzle.
The reason? Jenner reportedly isn't interested in Drake in that way. Here's the one thing that allegedly turned her off.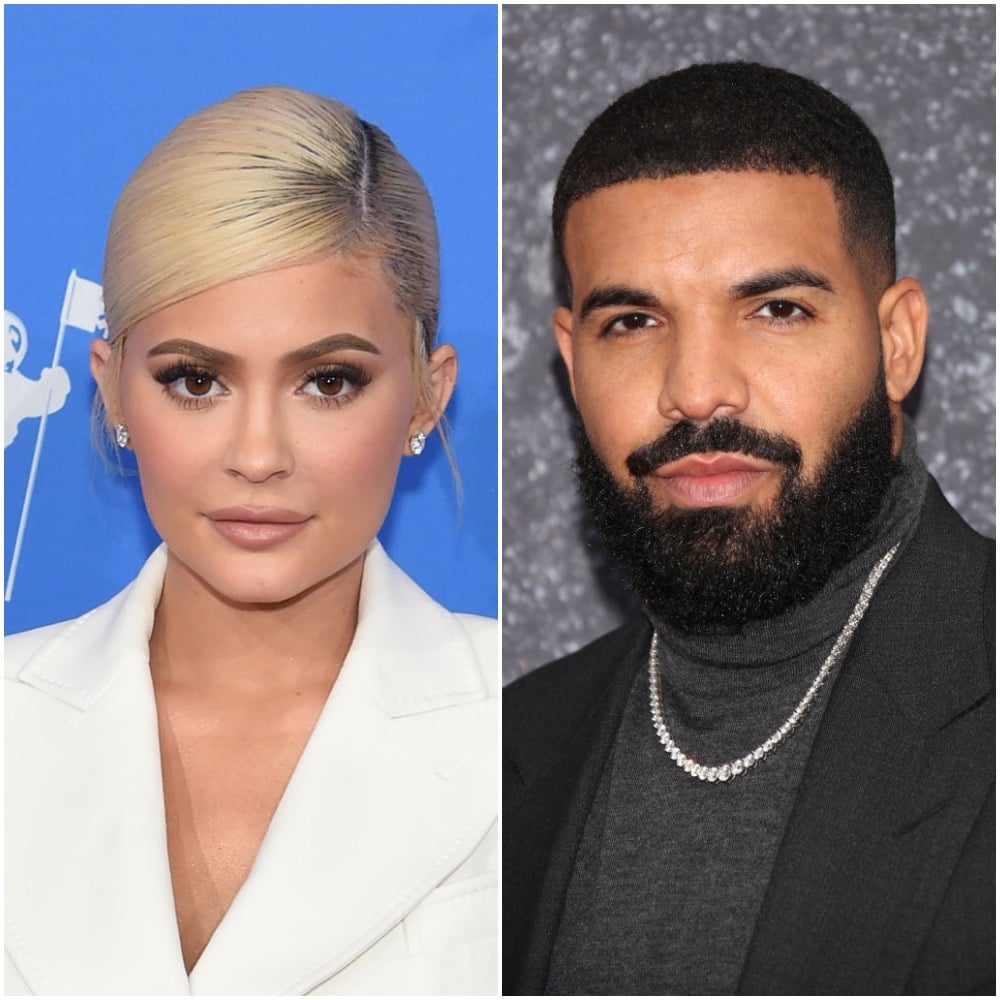 Kylie Jenner and Drake's relationship timeline
Jenner and Drake have known each other since at least 2013 after meeting through mutual friends. But the pair didn't spark romance rumors until late October — weeks after Jenner split from Travis Scott, whom she dated for two years and with whom she shares a daughter, Stormi Webster.
On Oct. 23, Jenner attended Drake's 33rd birthday party, where insiders noted a "connection" and "attraction" between them. They connected again on Oct. 31 and celebrated Halloween together at a club. Sources told E! News that they hung out "all night."
"It looked flirty," a source said.
"Drake has always had a thing for Kylie and it's mutual," a source added to Us Weekly on Nov. 25. "They hang out here and there and have been more recently than in the past because Kylie is technically single right now and the two of them live so close to each other."
Kylie Jenner reportedly likes Drake, but not in that way
Jenner reportedly likes Drake and is flattered by his interest, but she doesn't want to go there with him. A source told PageSix on Dec. 2 that Jenner thinks Drake is a "womanizer" and doesn't want to deal with that.
"She's smarter than that," the source said.
The insider also claimed that Jenner did not want to have another high-profile relationship. Her romances with rap stars Travis Scott and Tyga (2014 to 2017) were highly publicized and became tabloid fodder. So, it makes sense that Jenner allegedly wants to keep her distance and avoid dating another superstar.
As of writing, Drake has not commented on the report. But the source told the outlet that he claims that his days as a womanizer are "behind him."
Clearly, Jenner wasn't convinced. But Drake isn't harping on it.
"Drake has definitely moved past any type of romantic feelings towards Kylie and it's purely platonic between them at this point," a source told Hollywood Life on Dec. 3.
Sources also told Us Weekly on Nov. 25 that he was not serious about dating Jenner anyways. He reportedly wanted to have a casual, "no strings attached" kind of relationship.
"Drake doesn't have any intention of taking on a fatherly role with Stormi and he wants to have fun with Kylie with no strings attached and continue to have a friendship and be supportive of one another," an insider explained.
Well, there you have it, folks. Jenner and Drake reportedly aren't going to happen. But reports say that there could be hope for Jenner and Scott. Read more about that here.