The 1 Reason Oprah Winfrey Refuses to Continue Acting
Oprah Winfrey is a woman with "85 jobs now," according to an interview The Hollywood Reporter conducted with the media mogul. Lacey Rose, who sat down with Winfrey, jokingly said she had 86 jobs, which Winfrey knocked down to 85 because she's taken acting off her list of jobs. Keep reading to learn the one reason why Winfrey decided on no longer acting.

Acting 'doesn't feed me anymore'

When asked what's left on her bucket list, Oprah simply said, "More." Rose followed up by asking, "More acting?" to which Winfrey replied, "No, it doesn't feed me anymore."

Winfrey most recently played the role of Mrs. Which in A Wrinkle in Time. "I got fed," Winfrey said about playing Mrs. Which. "But I think to be really, really good at it, you've got to do it a lot. You've got to work at it. And it's got to be something that you have true passion about. I don't think it's something you can dabble in," she added.

She went on to discuss the role further. "It was fun to be Mrs. Which, and I did that because I wanted to go to New Zealand and wear the costumes."

Acting "doesn't feed my soul anymore," she reiterated. But that doesn't mean she doesn't think about it. "I can't imagine something coming along except…Oh, I can't tell you because then when somebody else gets it they'll know I was offered it [first]. But there was something that I was offered on Broadway — Scott Rudin sent me a letter and said, "You should take this role," and it was really, really tempting."

Winfrey's past acting roles

Winfrey is no stranger to acting. The Color Purple marked Winfrey's acting debut in 1985. Her performance earned her an Academy Award nomination. Also in 1985, her talk show, The Oprah Winfrey Show, premiered.  Winfrey's other acting credits include Charlotte's Web (2006), Bee Movie (2007), The Butler (2013), and Selma (2014) among others.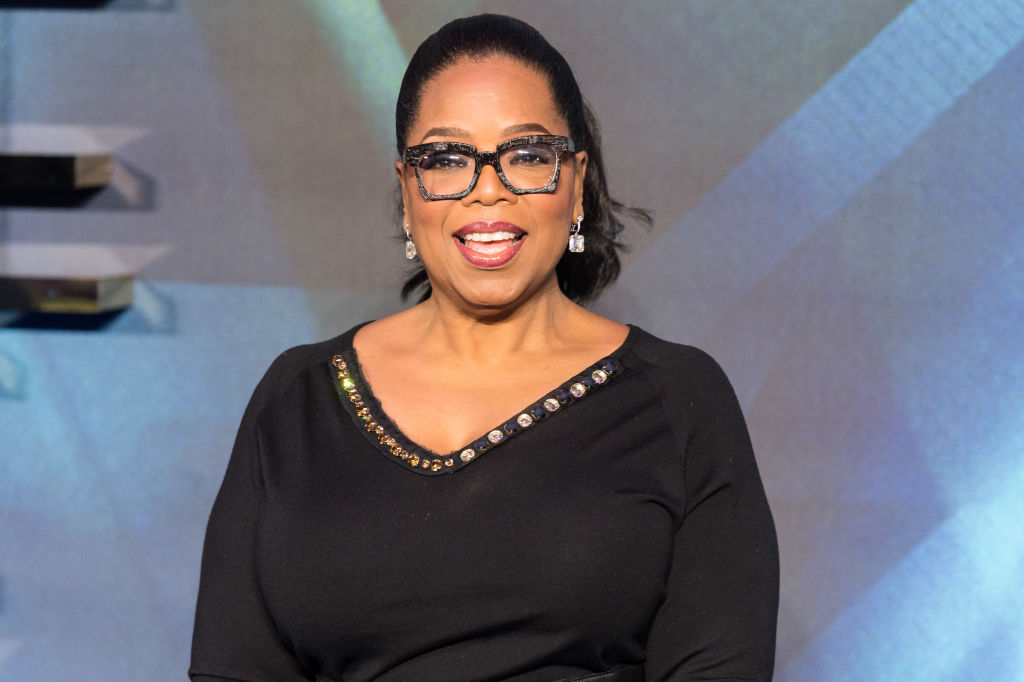 Any project Winfrey touches usually becomes a success. During the film's opening weekend in 2006, Bee Movie took the No. 2 spot at the box office making $39.1 million, according to Deadline. As for The Butler, the film made $24 million opening weekend and grossed $176 million in sales worldwide, according to IMDb. And Charlotte's Web grossed $82 million in the United States alone when it premiered in 2006.

She's also worked as an executive producer

Besides acting and hosting her own talk show, Winfrey's also produced film and television projects. It's been announced that she will produce a new version of The Color Purple and join Apple TV+ on a new documentary as an executive producer, according to IMDb. She's also produced a slew of other projects throughout her career.

Will Oprah Winfrey return to Broadway? Probably not.
Winfrey also succeeded on Broadway in addition to film and television because she's Oprah Winfrey. But she might not return to the stage soon.
Winfrey recalled that on a trip to New York, she thought about what it would be like to live there if she worked on Broadway again, picturing where she'd walk her dogs, where she'd live, and where she — OK, her assistant — would take her dry cleaning.
"So I put myself in the future and walked myself through it, and I thought, "I can do it for a month, I can't do it for six." I am enhanced and fulfilled by my association with nature. I have this whole crazy-a** routine [in Santa Barbara]. It's only after I get up to pee after 3:30 a.m. that I will hit the blackout [shades] so that the sun doesn't wake me up because then I get to see all the benefits of the night. [I get to] see the moonlight on the ocean. Then I have the morning ritual where I hit the shades and I just wait to see what the day is. Every day I go, "Look at you, day. Look at you!" That's not going to happen here [in New York]."