The 1 Reason Queen Elizabeth Is 'Very Fond' of Kate Middleton
While the public wages its own debate over which member of the Royal Family is most deserving of their affections, other fans are very interested in which of her grandson's wives have won over the affections of the Queen.
Meghan Markle and Kate Middleton are constantly being held up against one another in a never-ending comparison, and that comparison has included scrutinizing the Queen's reactions to each woman to look for clues of her preferences.
While Markle does seem to be garnering the Queen's support, many are convinced that Middleton is her favorite. Why? It's all about Middleton's values and how she brings them into her role as a Royal Family member.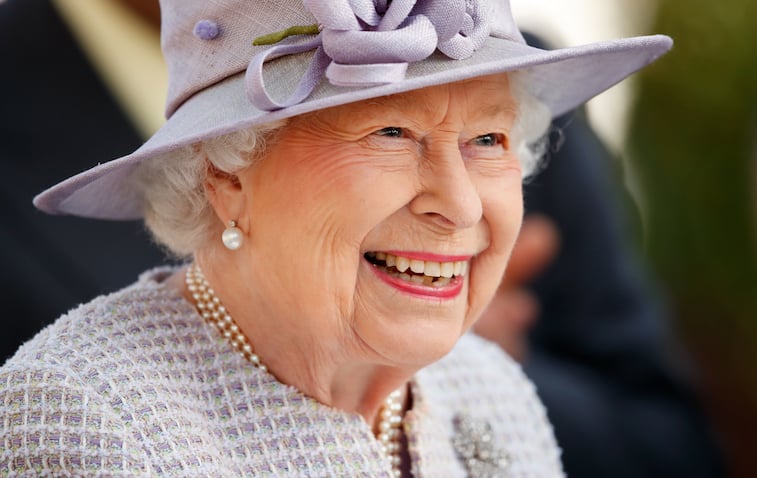 The Queen values family and staying in line
In many ways, the Queen has very traditional values. Perhaps this is only logical since she is a monarch whose entire identity is wrapped around centuries-old customs and hierarchies.
Since the royal succession line is based on familial connections, it also makes sense that the Queen would be very devoted to her role as the matriarch of the royal family. She expects that the women marrying into the family uphold these values as well.
The Queen has also made it clear that she does not appreciate flashiness or attempts to draw extra attention. In fact, Princess Diana's tendency to share her life openly with the public was a point of contention between her and the Queen.
Princess Diana's biography made the Queen "livid," and she still seems to believe that family matters should stay among members of the Royal Family and not be broadcast to the public.
Middleton comes from strong middle-class values
If the Queen values family connections and a down-to-earth approach to connecting with the public, Middleton is at an advantage. Her upbringing was very middle-class, and she has a close relationship with her family members.
She also had lots of time to get to know the Royal Family and the expectations that marrying into it would bring.
She and Prince William began dating long before they got married, and that time gave Middleton the chance to adjust to the role gradually, a move that was not as far from her own life since she was already well-acquainted with the etiquette of British life.
Markle's move into the royal family was more of a leap
Markle was a Hollywood actress before she became a member of the Royal Family, so her relationship with the public was necessarily more complex than Middleton's.
She also has a strained relationship with her own family, which had made its way into headlines and created public tensions. These realities, though not necessarily Markle's fault, put her at a disadvantage when it comes to meeting the Queen's expectations of royal conduct.
While both Markle and Middleton are popular among the public and seem to have won the favor of the Queen, it's clear that Middleton better represents the family values and decorum that the Queen prefers.
The Queen is reportedly "very fond" of Middleton. Experts have even noted that Middleton's body language is more relaxed and comfortable with the Queen than Markle's.
Of course, Middleton is also expected to fulfill a much more serious royal role than Markle ever will.
As the Duchess of Cambridge, Middleton is expected to someday take on the role of Queen when Prince William follows behind his father, Prince Charles, to take the throne.
Since Prince Harry is much further down the line of succession, it is unlikely Markle will ever take on this role, and that means that while Middleton has an advantage when it comes to royal protocol, she is also expected to uphold a lot more of the traditions.