The 1 Reason Some Fans Won't Be Seeing 'Fantastic Beasts 2'
It's been a decade since the last Harry Potter book was released. Fans of J.K. Rowling's wizarding universe are still some of the most enthusiastic in the world. But despite their enthusiasm over the recent theatrical sequel, Harry Potter and the Cursed Child, and prequel franchise, Fantastic Beasts and Where to Find Them, fans have finally found one aspect of the Potterverse that they have a big problem with.
1. The first cast picture for Fantastic Beasts 2 stunned fans

On Nov. 16, 2017 – exactly one year before it's set to be released – Warner Bros. released the official title of Fantastic Beasts 2. The sequel will be known as Fantastic Beasts: The Crimes of Grindelwald.
Along with the announcement, the studio gave fans their first glimpse at the film's cast. The image is in true Harry Potter form, and features characters in motion, as the universe's photographs often do. It shows fan favorites from the first film, like Newt Scamander (Eddie Redmayne), Queenie Goldstein (Alison Sudol), Leta Lestrange (Zoe Kravitz) and Credence Barebone (Ezra Miller).
But there are some new faces as well. The Crimes of Grindelwald cast photo gives us our first look at a young Dumbledore, played by Jude Law. And it hints at a more significant role for Leta Lestrange, played by Zoe Kravitz.
While fans were excited to see most of these characters, there was one point of contention that they couldn't ignore.
2. Fans aren't thrilled about the casting of an important Fantastic Beasts character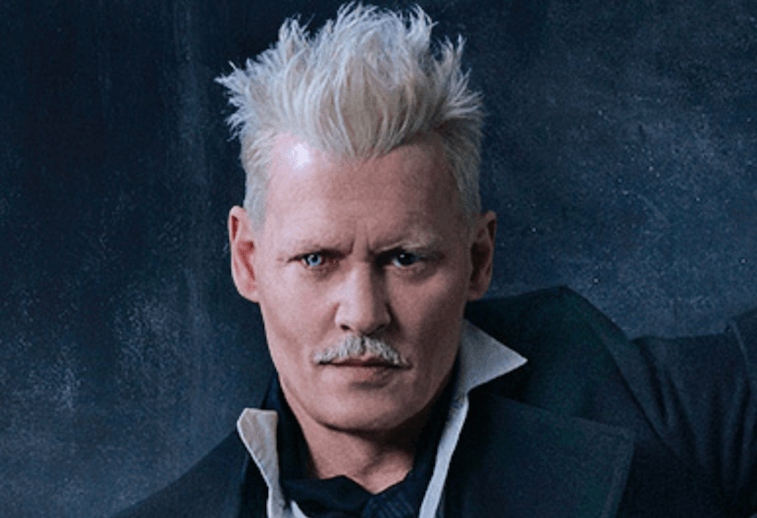 At the end of Fantastic Beasts and Where to Find Them, we learned that one of its most important characters had been keeping a huge secret. Percival Graves (Colin Farrell) was actually Gellert Grindelwald in disguise.
It was a surprising revelation, one that long-time fans of Harry Potter were especially intrigued by. That's because Grindelwald, a minor character in J.K. Rowling's original book series, has long someone that fans want to know more about.
But while his introduction to the Fantastic Beasts franchise should have been exciting, many fans were not excited about the studio's casting choices where Grindelwald is concerned.
3. Johnny Depp's casting is announced shortly after abuse allegations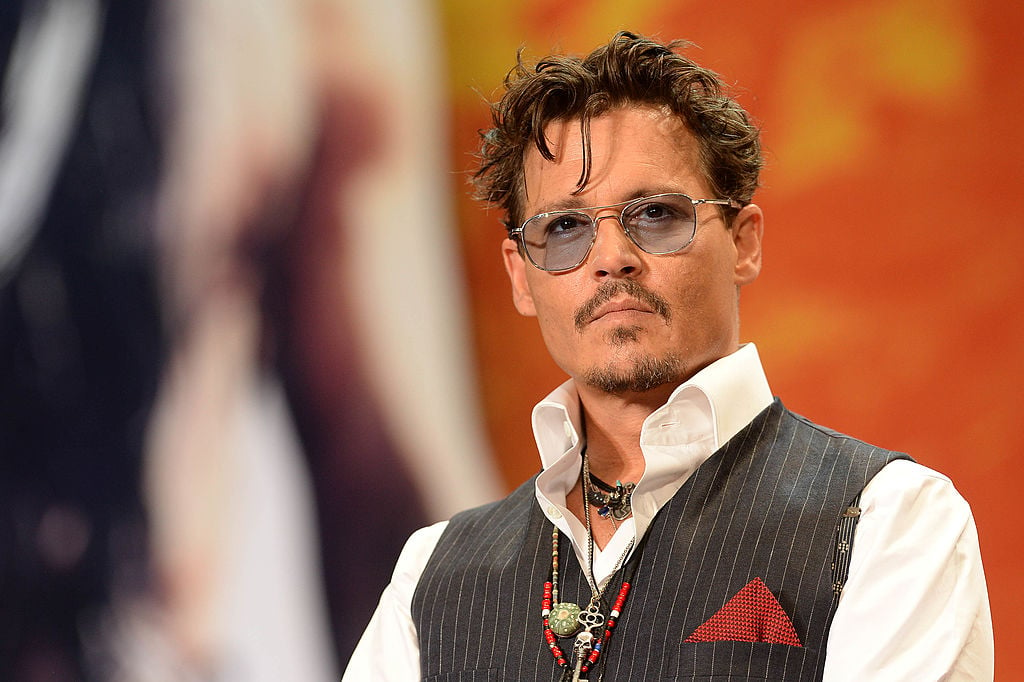 On May 23, 2016, Amber Heard filed for divorce from her husband of 15 months, Johnny Depp. She cited irreconcilable differences, but on May 27, she sought a restraining order, too. Heard claimed that Depp had been physically and verbally abusive toward her during their marriage. She released photos of her face, which she said he injured, and later a video in which Depp appears to be in a rage, and throws a wine bottle and glass.
While their divorce proceedings played out in court, Depp did his best to downplay the damage his behavior could have on his career. And, for all intents and purposes, it worked. On Nov. 1, 2016, just weeks after Heard's accusations made headlines, Warner Bros. announced it had cast Depp as Grindelwald in the Fantastic Beasts sequel.
Depp's fans were excited that he'd been cast in yet another popular film series. But many Harry Potter fans were not happy that his name would be attached to their beloved franchise.
4. There's been backlash about Depp's casting for over a year
I loved Fantastic Beasts but honestly Johnny Depp kinda brought it down for me ☹️ other than that, glowing reports all around

— tate (@aunt_tatee) November 18, 2016
Immediately after Depp's name was attached to Fantastic Beasts, fans took to social media to complain about his casting. In the year since Depp was given a major role in Fantastic Beasts, Hollywood was became a lightning rod for sexual assault and abuse allegations. And these repeated stories of misconduct, with lack of repercussions, feel all the more timely with Depp's own history.
Now that this issue is at the forefront of how we think about Hollywood and its most powerful players, Depp's continued inclusion in the Fantastic Beasts franchise is even more frustrating for some fans. And they're not holding back when it comes to telling the series' creators how they feel.
5. Some fans are even mad at Rowling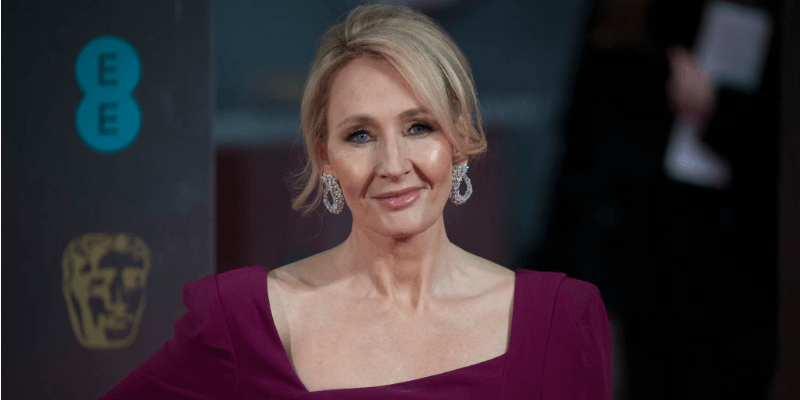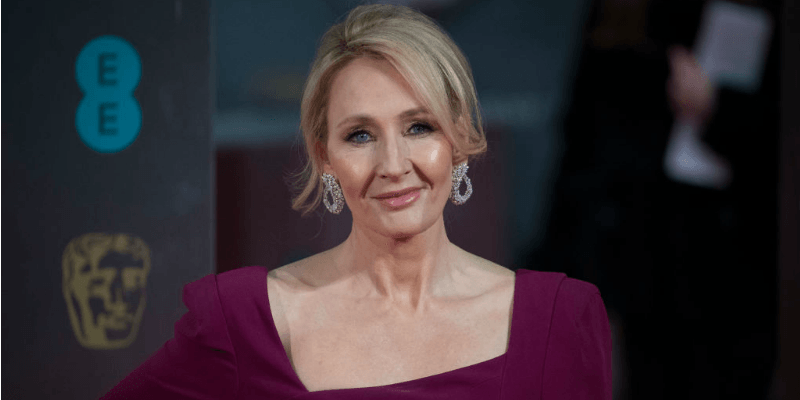 Rowling has taken a fair share of criticism since she became an internationally renowned writer. That hasn't stopped her from taking risks, or branching out.The Harry Potter author and Fantastic Beasts screenwriter saw a new wave of backlash come her way after Depp's casting was announced in November 2016.
Some fans reached out to her on Twitter to express their anger and disappointment after Depp was cast in the Fantastic Beasts sequel. And Rowling didn't help calm any tempers when she announced that she was "delighted" with the casting choice.
Since Depp has the writer's seal of approval, fans have resorted to more creative ways to get their point across.
6. Fans have some creative ideas for replacing Depp
hey guys, I noticed a small problem with the promotional photoshoot! Nothing drastic, but I fixed it anyhow. No charge :) pic.twitter.com/WnNnob4eK2

— Pode Levar. (@celayoy) November 16, 2017
Fantastic Beasts' producer David Heyman responded to the initial backlash by reminding fans that Depp had been cast long before anyone knew about his treatment of Heard. But some fans feel that isn't a good enough excuse, and that the series' creators should and could do more to prevent his future involvement in the franchise.
They've offered multiple solutions for handling Depp's role. Farrell could return as Graves and play the role in Depp's stead. They've also suggested recasting the role of Grindelwald entirely. And they've reminded us that Ridley Scott was willing to reshoot entire sequences of his latest film, All the Money in the World, to replace Kevin Spacey with Christopher Plummer.
And some fans have even promised that if the studio and filmmakers don't take action, they will take drastic measures when Fantastic Beasts: The Crimes of Grindelwald hits theaters in 2018.
7. Some fans may boycott the new Fantastic Beasts movie because of Depp
The reason why I won't spend a single dime in 'Fantastic Beasts: the Crimes of Grindelwald' is because there's Johnny Depp in it and I promised myself I would boycott all of his films.
I just don't get why someone as vocal as J.K. Rowling accepted that he play in the film…

— Alice? (@winter__child) November 17, 2017
It's hard to imagine Harry Potter fans not showing up for their favorite series. But Depp's inclusion in the Fantastic Beasts franchise has made some so angry that they're considering staying away from The Crimes of Grindelwald.
Numerous fans announced on Twitter that they plan to boycott the Fantastic Beasts sequel. It's too early to know how big of an impact this could have on the film's overall performance. But a potential boycott shows that fans don't forget – and that they're taking the allegations against Depp very seriously.
Follow Katherine Webb on Twitter @prufrox.
Check out The Cheat Sheet on Facebook!