The 1 Reason Tom Brady Says Being Married To Him Can Be Hard On Gisele Bundchen
During his interviews, New England Patriots quarterback Tom Brady usually just sticks to talking about what happens on the football field. But on April 30, 2018, while speaking at the Milken Institute Global Conference, he opened up his family. The signal caller admitted that sometimes things are pretty hard for his wife, Gisele Bündchen, and his three children.
Here's more on why that is, plus the answers to the questions that seem to come up every year about his retirement and what Bündchen thinks about him continuing to play.
Brady says he wants to play football until he's 45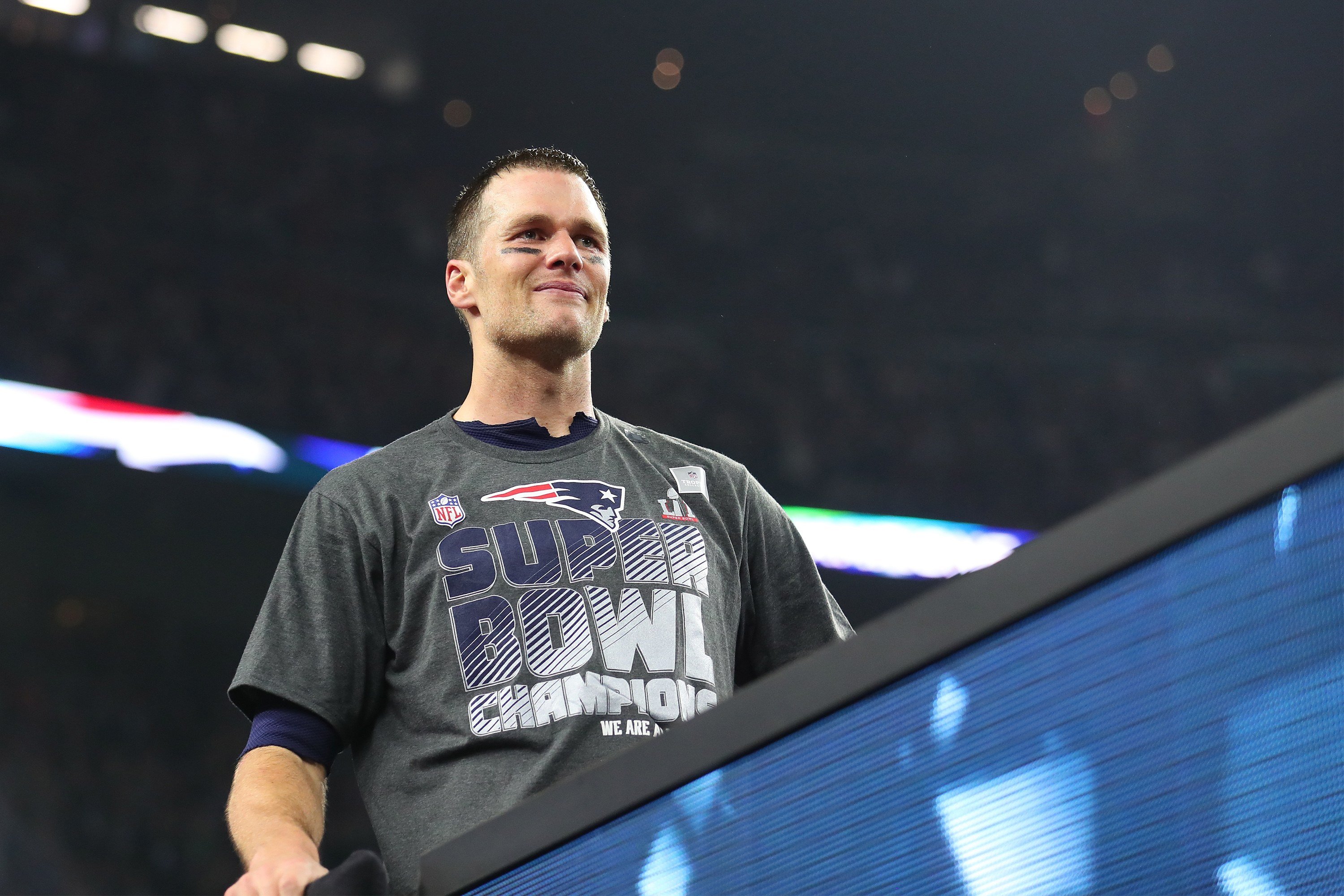 In 2017, when he was 39 years old, Brady boldly declared that he wanted to keep playing in the NFL until his mid-40s. The quarterback, who said that he feels better than he did in his 20s, made the comment on Peter King's MMQB.
"I'd like to play until my mid-40s. Then I'll make a decision. If I'm still feeling like I'm feeling today, who knows? Now, those things can always change. You do need long-term goals too," he said, before adding, "I know next year is not going to be my last year."
Next: What Bündchen thinks about that. 

What Bündchen has said about wanting him to retire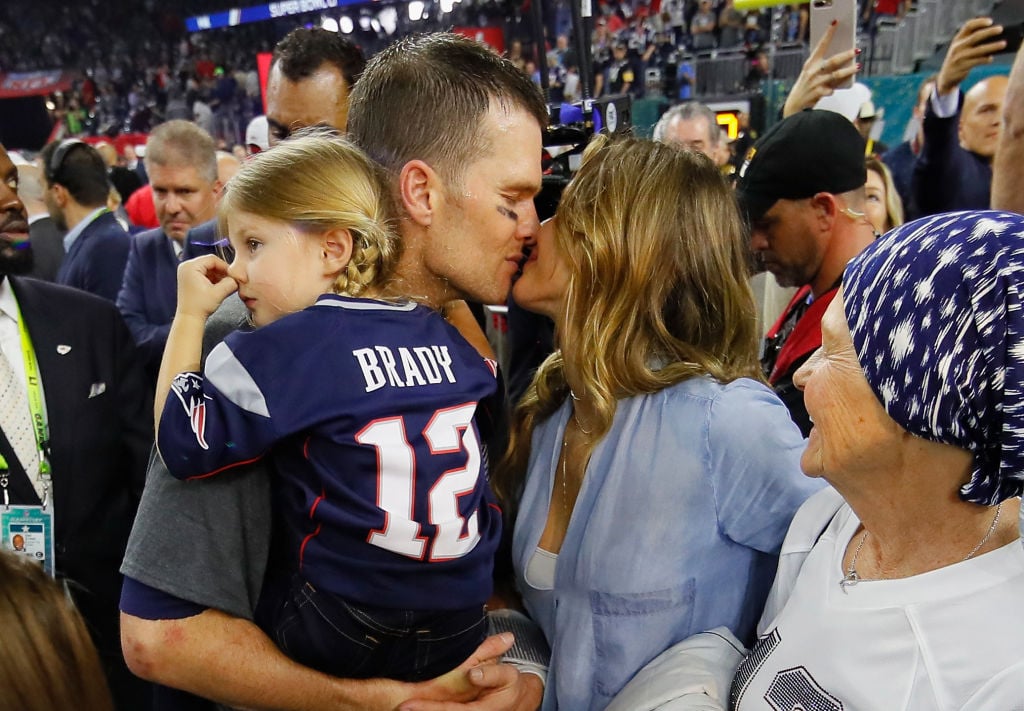 In March 2018, Bündchen discussed her husband's football career and eventual retirement from the game. She explained that while she does have her concerns about him continuing to play the sport, the decision to keep playing is his decision.
The supermodel told WSJ Magazine:
It wouldn't be fair any other way. He's so focused right now. He has a laser focus on just winning and being the best, and I said, 'You know what? This is what you're doing right now in your life, and you need to feel complete in it, because if I'm the one who comes and says something and then you make a decision based on something that I said' … he'd resent it.
Next: Bündchen asked Brady's friend to talk him into retirement. 

Bündchen tried to recruit others to talk Brady into retiring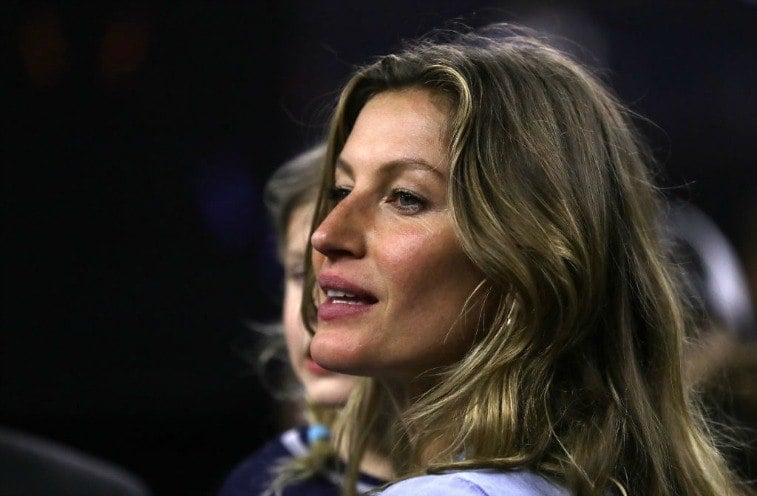 In the past, Bündchen hadn't been so open about Brady continuing to play and even asked one of his retired friends to talk her husband into hanging up his cleats.
While on vacation with Jay Feely in 2017, the former kicker revealed that Bündchen tried to enlist his help to get Brady to retire. She kept "trying to get me to convince [Tom] to stop playing. She was dead serious," he recalled.
Feely, however, told his buddy to "play as long as you can."
Next: Brady said Bündchen agreed to this.  

They negotiated two years
There's no telling if Brady really will play five more seasons or even want to play that long when the time comes, but what's certain is that he now has Bündchen's blessing to play a couple more.
"I've talked two years with my wife," Brady said. "I've negotiated that thus far. I've still got a little further to go."
Next: This is why Brady says things aren't always easy for his family. 

Brady explains why things can be difficult for Bündchen, kids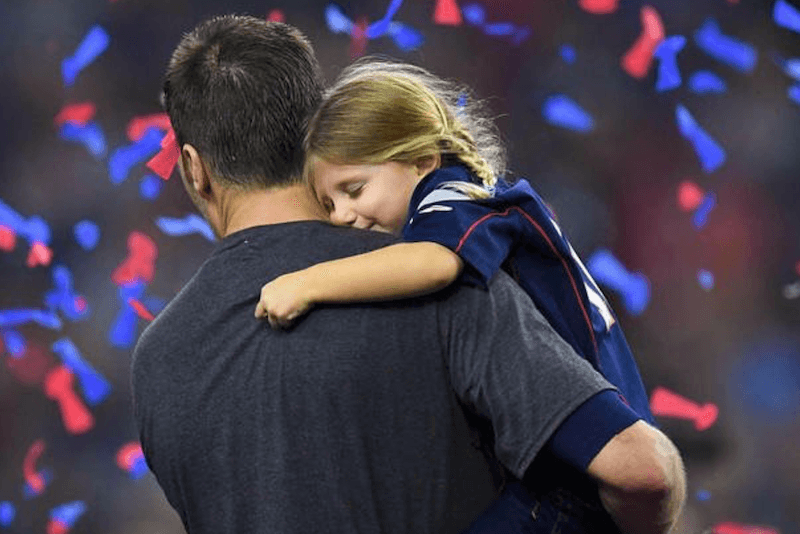 Brady also acknowledged that his choice to stay in the NFL isn't easy on his wife and family because they "end up getting the short end of the stick."
"Part of this offseason for me is certainly about still preparing for what's ahead in my next journey, my next mountain to climb with this group of teammates, but it's also [realizing] that a lot of people are getting the short end of the stick in my life — certainly my wife and my kids," he shared.
Brady continued by saying that he puts so much into football, but he also needs to "invest" in life at home. "My kids are 10, 8, and 5. They're not getting younger, so I need to take time so I can be available to them, too."
Next: Bündchen discusses how Brady isn't fun to be around sometimes.

Bündchen says when Brady plays, wins it's better for everyone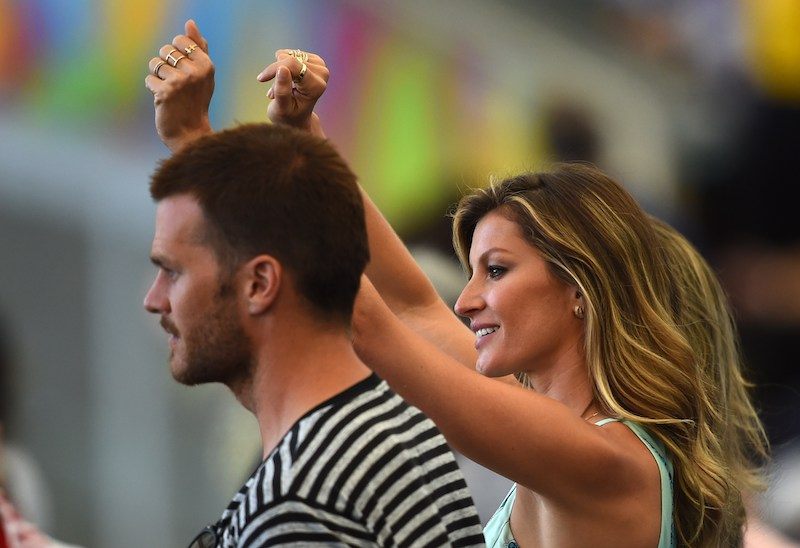 Something else that can be hard on Bündchen and the children at times is the emotional roller coaster of winning and losing in professional sports. The model and her hubby have been married since 2009 so she's seen him through so many highs, but also some of his worst losses. Those include when he lost Super Bowl LII to the Philadelphia Eagles and Super Bowls XLII and XLVI to the New York Giants.
"Believe me, I've been with him when he's losing. Try to be with him after you have lost. I mean, I had my fair share," she confessed. "As long as he's happy, he's going to be a better father, he's going to be a better husband, and I just want him to be happy."
Next: As long as he's the quarterback, the Pats are favored to win. 

Patriots are still the favored to win Super Bowl with him
With Brady at quarterback, even in his 40s, New England still has the best chance of winning Super Bowl LII, according to Las Vegas.
The Patriots lost Super Bowl LII to the Eagles but Brady's team is favored to win it all in 2019. 5Dimes has the Pats odds at (+500) and the Eagles behind them at (+800).
Follow Michelle Kapusta on Twitter @philamichelle.
Follow The Cheat Sheet on Facebook!