The 1 Strange Thing About Original Series on Streaming Platforms
With the rise of Netflix and Hulu as the go-to platforms for viewing shows old and new, traditional TV networks such as CBS and Disney are scrambling to catch up, while completely new platforms, such as Apple TV+ are beginning to join in for a piece of the action.
With classics such as Friends and The Office being reclaimed by their original networks and the ever-growing competition for viewers between platforms, streaming services are turning more and more to original content to capture the interest of new subscribers.
With fewer restrictions due to the scheduling constraints of traditional TV networks, original streaming content is being released completely at the discretion of the platforms themselves, and viewers have begun to notice something a little odd about that.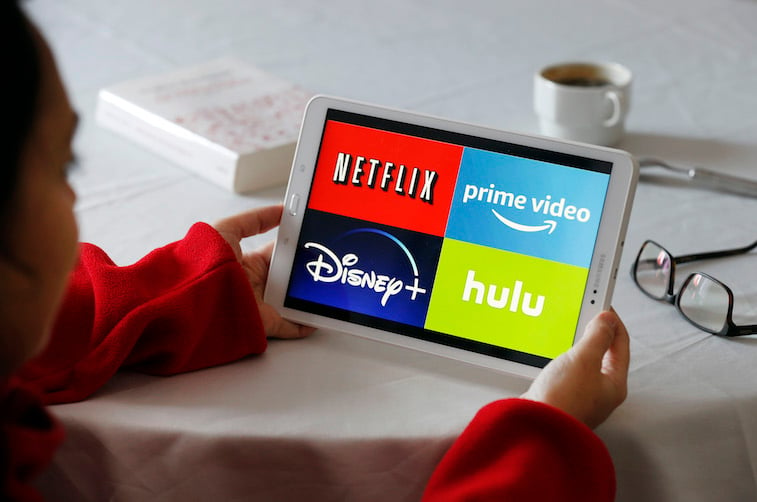 Netflix and binge
Netflix is without a doubt the pioneer in the field of not only online streaming, but creating high-quality original content. The platform regularly pumps out original standup specials, movies, and TV series, and it generally gives them to you in one big serving.
When shows such as Orange Is the New Black or Stranger Things dropped, an entire season was available immediately, allowing those with enough free time able to conceivably watch all of the episodes in one bleary-eyed sitting.
While there is something fun about the guilty-pleasure of an all-out TV binge, other platforms are decidedly taking a different approach.
Weekly releases are still a thing
Several of the new streaming platforms are choosing the weekly release option for their original content. Apple TV+, without the depth of archives to draw from that Disney+ has available, is leaning hard into its original content, launching the platform with new shows featuring big-name celebrities such as Morning Show with Reese Witherspoon, Jennifer Aniston, and Steve Carell, and See, an epic drama starring Jason Momoa.
There is something more going on, however, than just a preference for weekly releases. A quick glance at the Apple TV+ release dates will reveal one strange pattern: each new episode is being dropped on a Friday, and Apple is not alone on this. Disney+ has the first live-action Star Wars series, The Mandalorian, and several other new shows dropping on Fridays as well, including a Friday night nonfiction showcase.
What about Hulu?
Though the newer streaming platforms are getting some attention for their choice to diverge from the precedent set by Netflix, let's not forget that Hulu has already been doing this with its original content for some time.
In an LA Times interview from 2015, Hulu's head of content at the time said: "We want to give viewers the opportunity to discover their favorite shows every week. Like you, we value the shared experience and the joy of the water cooler that is television."
Though Hulu does often drop the first three episodes of a new series in a single day, it has held consistent with releasing the remaining episodes on a weekly basis for many of its shows. If you were to check the current calendar, you'd see that new seasons of its original content are now all being released on… you guessed it, Fridays.
Looking back to earlier releases, such as the Wednesday drop of the first episodes of The Handmaid's Tale, however, shows that this wasn't always the case.
Why release original Disney+ content on Fridays?
A closer look at even the binge tactics of Netflix reveals that releases are heavily stacked on Fridays on that platform as well.
The platform executives that have chosen the weekly release model are pretty open about their reasons, with Disney+ president of content and marketing Ricky Strauss telling the Hollywood Reporter, "We're just getting started so it made sense to build our fan base with episodic content coming out once a week in a more traditional model, because we felt that if we put everything out at once it would be harder for us to build the audience, rather than having people tuning in."
However, when it comes to why they would release all of their shows on the same day, specifically Friday, they're remaining hush on the subject.
One thing is clear though, if all of the streaming platforms are doing it, there must be a good reason.