The 1 Thing 'Bachelorette' Rachel Lindsay Says She Really Wants at Her Wedding
Rachel Lindsay had quite the interesting road trying to find love on The Bachelorette. After getting her heart broken by Nick Viall, she was determined to find love with the right person on the reality show. That person turned out to be Bryan Absasolo. who is a chiropractor from Miami.
Since the show, the engaged couple has moved in together and are slowly making their plans for the future. So when are they going to get hitched and what will the wedding look like? Lindsay has slowly been answering those questions as she begins wedding planning.
Here are seven things to know about their wedding, including what Lindsay says she really wants at her wedding.
1. Rachel Lindsay says good music and a lot of flowers are crucial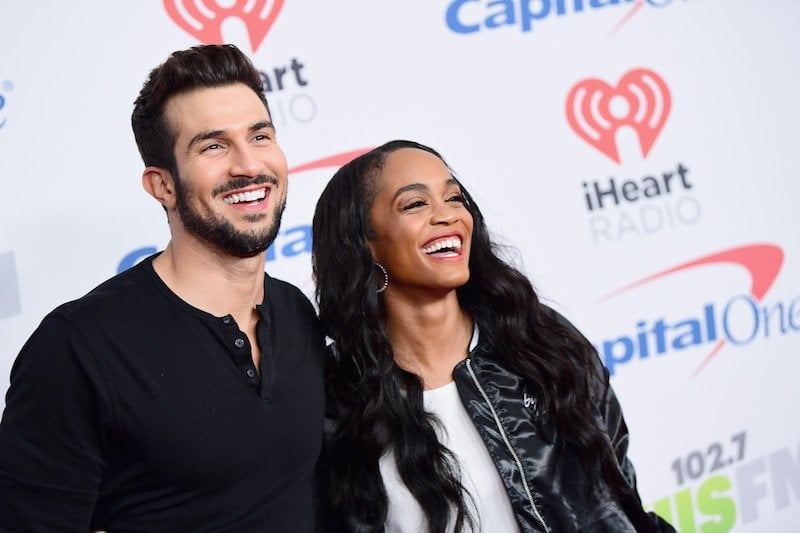 The reality star wasn't afraid to show off her moves on The Bachelor and The Bachelorette so she's looking forward to getting on the dance floor to celebrate her nuptials.
"Everybody knows I love to dance. So must-haves for me are a great playlist, a great DJ," she told Us Weekly. "And I'm really into flowers. I used to be that chick that was like, 'Don't give me flowers. they're  just going to die.' And now I'm like, 'I love flowers.' So I really want beautiful arrangements."
Absasolo also seems to be looking forward to dancing at the wedding. "[We'll be doing] a lot of dancing because we are going to do it in Miami [and] my family is Colombian," he told ET.
Next: Is Rachel Lindsay a bridezilla?

2. She claims she's not the bridezilla type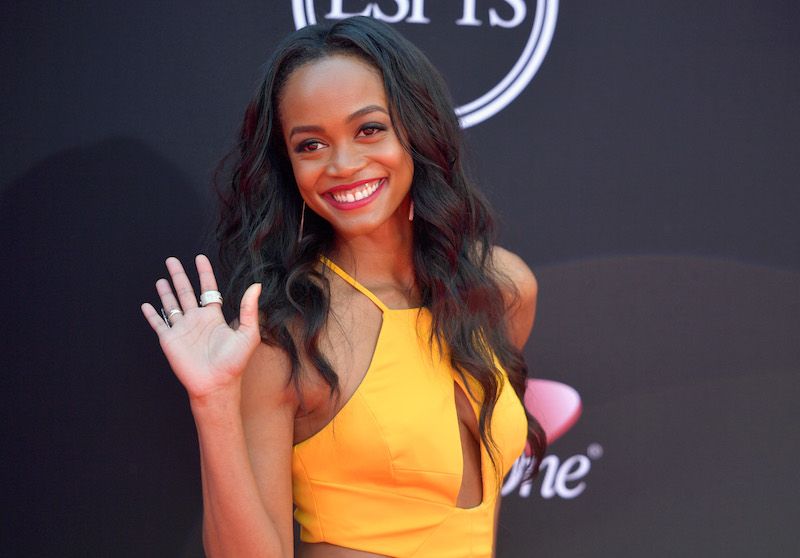 That wedding stress can come out in nasty ways — so much so that there is a name for it, "bridezilla." But Lindsay said that won't be her style.
"Never, no, no, no," she said, according to ET. "You are going to get a great wedding planner. That is what you are going to get."
Next: You might know some of the wedding guests.

3. Some members of Bachelor Nation will be at the wedding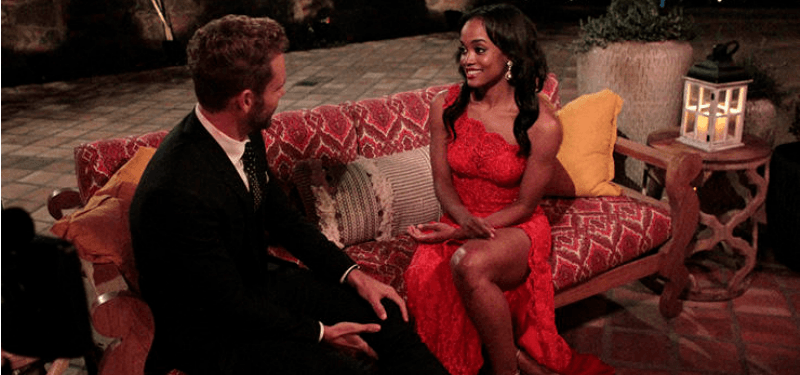 Going through the crazy process of the show really makes people stick together. So it's no surprise that some familiar faces will be seen at their wedding. The couple said that fans can "definitely" expect to see other cast members at their nuptials, according to ET.
Next: This will be the season the wedding will take place.

4. It will most likely be a winter wedding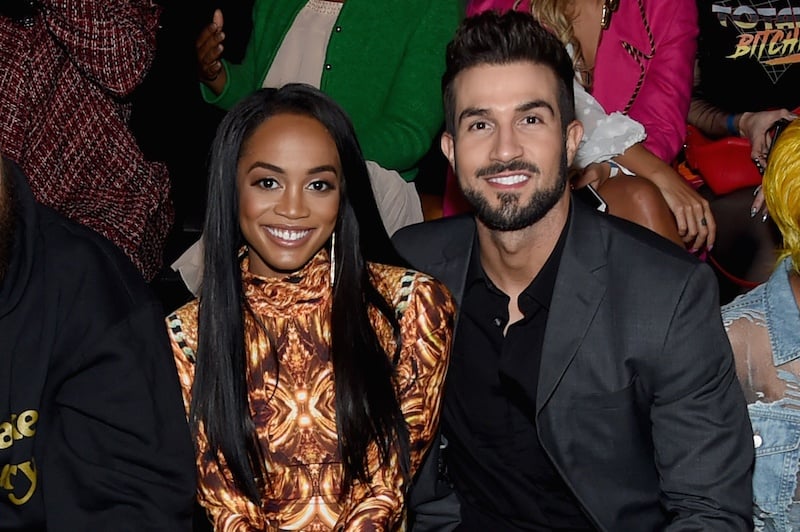 There are still many details we don't know about the wedding, but a season has been chosen.
"I keep saying winter wedding," Lindsay said to Us Weekly."Which more so with the process of everything is what it's looking like, but honestly I could elope with Bryan tomorrow and it's so funny because my mom texted me the other day and she goes, 'Secretly I would love for you to just elope.' The family loves him."
Next: The one thing that Rachel Lindsay definitely wants (and doesn't want) at her wedding 

5. She wants to wear a suit instead a wedding dress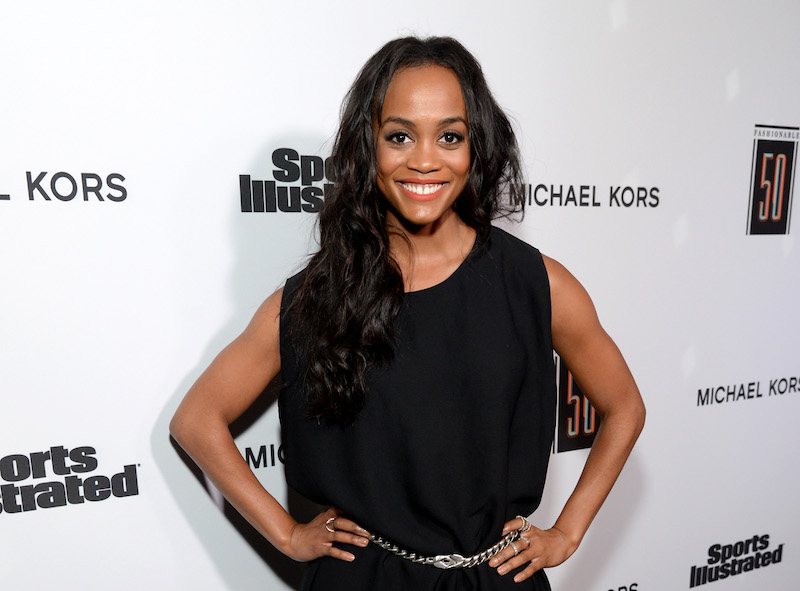 We might see Lindsay in a different type of outfit for her wedding.
"I know I don't want to wear a dress, I'd rather wear a suit," she told Us Weekly. "I want a high waisted pant, maybe like satin…silk might be a little too much and then I want it to go down, I want wide leg…I want maybe like a lacy top, very sexy, and then a blazer, but maybe with shoulder pads, just very sexy."
Next: So how involved has Bryan Absasolo been in wedding planning?

6. Abasolo has taken the backseat with wedding planning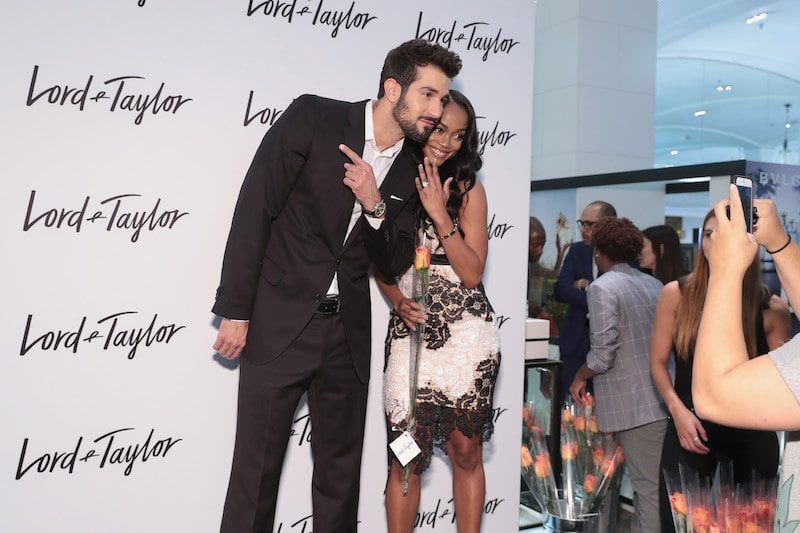 It looks like their wedding will be mostly Lindsay's vision.
She told Us Weekly, "Bryan is totally taking a backseat. Bryan is really the guy who is like, 'I just want my family and friends to be there. He's like, 'I'll just show up.'"
Next: Rachel Lindsay admitted this about her wedding planning process.

7. Lindsay admits she doesn't quite know what she's doing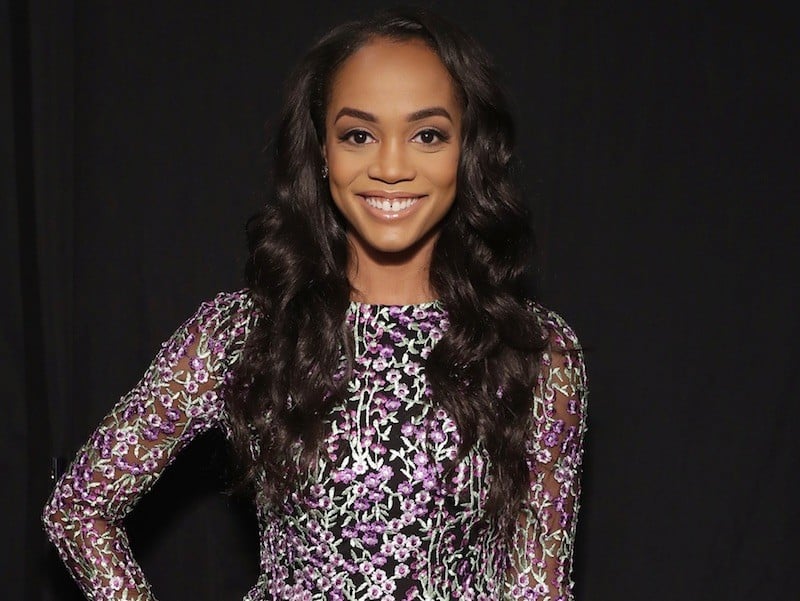 Wedding planning can be overwhelming, and the engaged reality star admitted that she doesn't really understand it.
"I have no idea what I'm doing," she told Us Weekly. "So this is exciting for me and scary for me at the same time. And a little overwhelming. I'm all over the place."
Follow Nicole Weaver on Twitter @nikkibernice.
Check out The Cheat Sheet on Facebook!