The 1 Thing Holding Gwen Stefani Back From Marrying Blake Shelton Right Now
It doesn't take a genius to figure out that Blake Shelton and Gwen Stefani are madly in love with each other. Just watching this unlikely duo interact with each other is enough evidence to prove it—from the way they gaze adoringly to the way they gush about their love during interviews, it's clear that they're the real deal.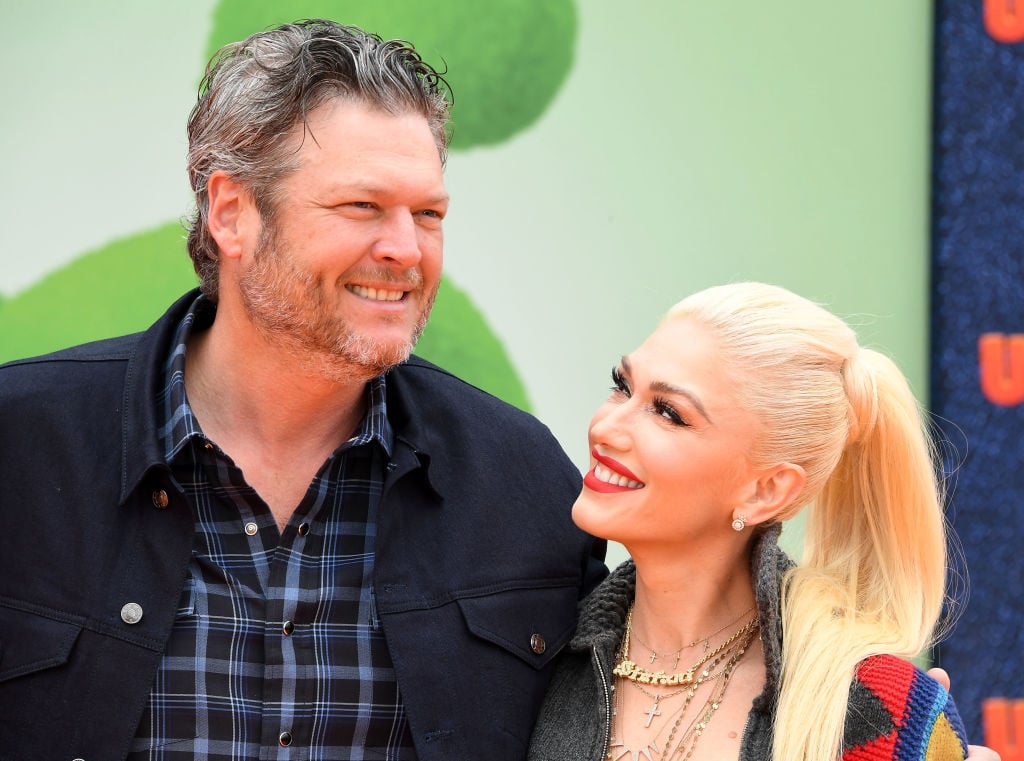 All these romantic overtures have fans eagerly questioning when Blake Shelton is going propose to Gwen Stefani (or the other way around). The speculation is getting so intense that Ellen DeGeneres even gifted Shelton with an "engagement countdown clock" during an appearance on her show as a joke.
Blake and Gwen seem open to the idea of marriage even though they've both been burnt before. But there is one major issue that's holding Gwen Stefani back from marrying her man.
No one expected Gwen and Blake's relationship to last
Blake Shelton and Gwen Stefani were just as surprised as anyone when sparks began flying after meeting on the set of The Voice. Their chemistry was undeniable and though these two recording artists had very different styles, they shared more in common than they thought.
Still, when Gwen and Blake got together, they were both mending broken hearts suffered from painful divorces. Gwen Stefani was dealing with separating from her husband Gavin Rossdale after 13 years of marriage—and sorting through complicated feelings from his betrayal. Meanwhile, Blake Shelton had been in a high-profile marriage with fellow country singer Miranda Lambert.
The relationship everyone wrote off as a rebound has lasted for more than three years now. Sounds like true love!
Gwen Stefani's dreams of a perfect marriage were 'shattered'
Despite the odds, Gwen Stefani had high hopes for her marriage with Gavin Rossdale. "My dreams were shattered," Stefani said of getting divorced. "All I wanted my whole life was to have babies, be married, like what my parents have."
It was all very difficult to watch. But now fans are hoping that the 49-year-old performer will give love a chance again with Blake. There's just one thing she needs to do first.
Stefani's religion is very important to her
The one thing that would prevent Gwen Stefani from marrying Blake Shelton tomorrow? Her religion. Fans know that Stefani is a devout Catholic, and since the church doesn't recognize her divorce to Gavin Rossdale, she's not technically free to get remarried yet.
But there is light at the end of this tunnel. In the Catholic church, a marriage can be dissolved through a process known as annulment. Stefani is currently in the process of getting an annulment so she can finally be free of her previous marriage for good.
US Weekly reported that Gwen had "began the formal process" to acquire an annulment. "Gwen's religion has always been extremely important to her, and Blake is completely supportive of this," a source explained.
What will happen after the annulment?
Once Gwen Stefani gets an annulment, she'll be able to get married again and still stay true to her faith. Then it probably won't be too long until she and Blake Shelton get engaged, get married, and give the fans exactly what they want.
We can't wait for these two lovebirds to finally get hitched!