The 1 Thing Kate Middleton Does When Her Children Are Misbehaving
Kate Middleton and Prince William may be in charge of raising the next generation of royals, but that doesn't mean they're not human just like the rest of us. With that, Kate and Will have had to develop some of their own parenting techniques to help reprimand their children when things start to get ugly. After all, the oldest royal child is only five, which means the kids still haven't fully grasped the concept of appropriate behavior. Here's how Kate handles things when the kids begin to misbehave.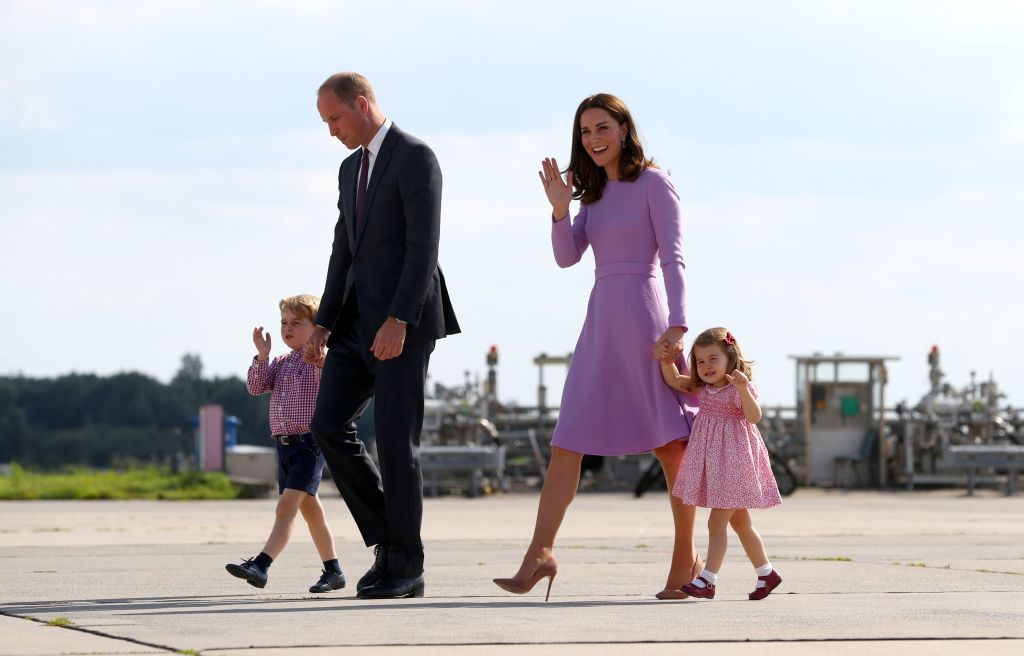 Kate has been photographed reprimanding George in public
Since George is only a young boy, it would be a lot to ask of him to never misbehave in public. So when things do start to go downhill, Kate has no choice but to reprimand her child. At Pippa Middleton's wedding, Kate was photographed patting George on the head as a way of getting him to behave. Sources even report that George was teary-eyed after getting a talking-to from his mother. While Kate never sets out to make George upset, reprimanding the children is all a part of being a good parent. Someday, when he's grown up and knows how to act in public, he'll thank her.
Charlotte has also been seen throwing a tantrum
Charlotte is no different than George. Little kids don't always understand why they have to do things, and they're not the best at expressing emotion. Naturally, they get cranky once in a while and may get fussy in public. But for the royal children, there is no room for tears when the photographers are watching. When Charlotte began to throw a tantrum, Kate was seen speaking to her and raising a finger to show that she wasn't messing around. Eventually, Charlotte settled down.
Kate tells her children to 'take a break' when they start to act up
Kate and her children have somewhat of a code word that comes into play whenever they begin to act up. Since being in the public eye at such a young age can definitely be daunting, there's no doubt it sometimes ends up being too much for the little ones to handle. Plus, having siblings sometimes brings out the worst in people, so if the kids misbehave with one another, Kate often has one technique that works. According to CafeMom, when Kate's children do something wrong, rather than putting them in a timeout, she tells them to "take a break." George, for example, then goes into his room and plays with a calming toy or reads a fuzzy book. The "punishment" is supposed to help him calm down without yelling at him.
Kate reportedly gets a lot of her parenting tips from parenting books
Kate isn't perfect (though that is sometimes hard to believe), so she's always working on her parenting skills. After all, she's never done this before. Sources close to the Duchess say she gets a lot of parenting tips from the books Positive Discipline: The First Three Years and The Happiest Toddlers on the Block. It seems to be working, because for the most part, the children appear to be very well-behaved.
Check out The Cheat Sheet on Facebook!