The 1 Thing MCU Fans Want to See More of Moving Forward
With each successive MCU installment comes an outpouring of positive critical and audience reception, as well as unrivaled box office success. From the long-gestating character arcs and interweaving plotlines — connecting multiple movies — to the dynamic interrelationships, the MCU pumps out cinematic spectacles subverting the very tropes that tend to plague the superhero genre.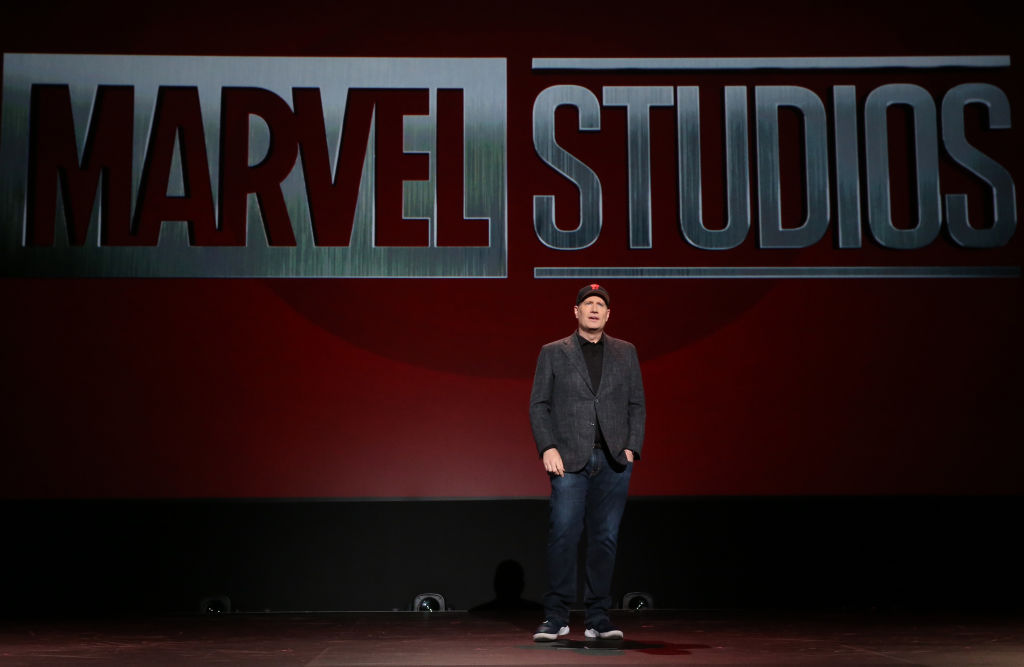 While MCU movies are action-packed, retaining the high-octane nature customary of such films, they do not lack emotional depth. The father-son dynamic between Tony Stark and Peter Parker was responsible for an ugly cry, not once, but twice: in Infinity War and Endgame. Not to mention, witnessing Stark's decade-long journey from selfish egotist to selfless savior was awe-inspiring. 
The question is: if the MCU movies never fail to impress, what's missing? What could fans be yearning for that has yet to come into focus on the silver screen? When it comes to the MCU, the movies have got it all — quality casting and solid scripts — but they have yet to venture into dark depictions. 
MCU fans want to see darker movies sprinkled in
In an online discussion among MCU enthusiasts, on whether they would like to see movies possessing a darker tone in the universe, they agreed that dark depictions would add some freshness and originality. One fan stated:
I know they're just trying to do what they do best, but I feel a more diverse genre of movies would be good too. The majority of the movies they make are lighthearted with lots of jokes and some emotion as well. That's fine once in a while, but I personally would like to see them explore complex themes and ideas. As of now, they have good stories although they're a little simple sometimes.

Reddit User
Many fans agree with the above sentiment, arguing that Marvel movies are extremely successful and always enjoyable, if sometimes repetitive. However, fans argue that the MCU shouldn't do dark just for the sake of doing so; darkness needs to fit the narrative at hand. One MCU fan stated:
I agree a diversity of stories is good but at the same time I think they should focus on what they do well. If I want something dark and introspective I would rather go somewhere else and rely on the MCU to keep delivering fun adventures

Reddit User
The fan above focused on discovering the right content for such an undertone, and, well, the MCU may have found its first "dark" culprit in Doctor Strange. 
Is 'Doctor Strange in the Multiverse of Madness' the MCU's answer to a request for darkness? Is this what fans mean?
As fans know, Doctor Strange in the Multiverse of Madness will be a PG-13 horror flick directed by Scott Derrickson, the man behind Sinister, The Exorcism of Emily Rose, Deliver Us From Evil, and more creepy tales. Derrickson is the perfect guy for the job, as he can take this superhero story and turn it into a visually captivating horror flick. However, is this what fans mean when they say "dark?" One fan stated:
The Multiverse Of Madness is apparently going to be like a psychological horror but it'll be closer to a PG-13 version of It than something made by Christopher Nolan. and I imagine Blade will be more violent and serious, especially if they do end up giving it an R-Rating like the Snipes films.

Reddit User 
When most fans think of dark superhero movies, Batman comes to mind, which isn't exactly a horror flick. Dark in this scenario refers moreso to a "crapsack world," as one fan notes, which describes a brutal and unsettling place to live in which chaos runs rampant, and anything that can go wrong does; the environment works to corrupt its inhabitants, and cynicism is the running vibe. While Doctor Strange may not fall into this ballpark, it's a step in the right direction; the film will illustrate the MCU's intentions to diversify.