The 1 Thing Queen Elizabeth II Took From Princess Diana That Prince William Could Never Accept
It can be very difficult for children to watch their parents go through a divorce and Prince William and Prince Harry are no exceptions. Prince Charles and Princess Diana tied the knot in 1981 and welcomed their first child a year later. In 1984, their second son was born but soon after that their marriage fell apart and they decided to separate in 1992.
Three years later, Diana gave her bombshell Panorama interview. Queen Elizabeth II was so upset over the tell-all interview and public mudslinging that she directed her son and daughter-in-law to get a divorce. When they did so, the queen took something from Diana that Prince William could never accept.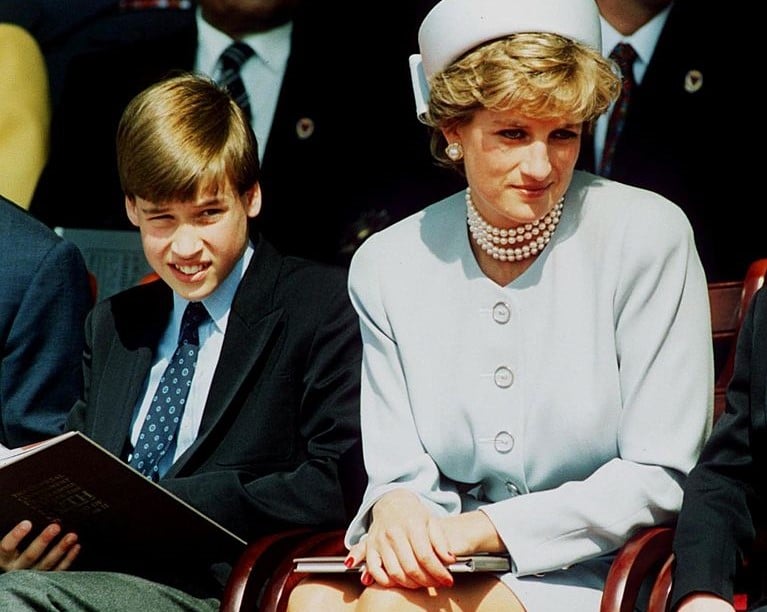 Here's what that was and what William told his mother he was going to do to change it.
What Queen Elizabeth made Princess Diana give up
When the Prince and Princess of Wales finalized their divorce in 1996, Diana got to keep her apartment in Kensington Palace and most of the jewelry she accumulated after she met her husband, including her stunning sapphire engagement ring.
She also received a large cash settlement which several publications noted was in the neighborhood of $20 million as well as another $600,000 salary to pay for her private office. But for all she was able to keep, one thing the princess was forced to give up hurt the most.
Diana was stripped of her title Her Royal Highness. Without it, she would have to curtsy to everyone in the royal family including her two sons. There were some reports that Queen Elizabeth was actually willing to let her keep it but Charles was against it. In the end, Her Majesty did remove it and allowed her to only retain the title Diana, Princess of Wales.
What William told his mother he was going to do about it
Several royal experts have talked about how William tried to comfort his mother at that time and what he told her he was going to do to change things.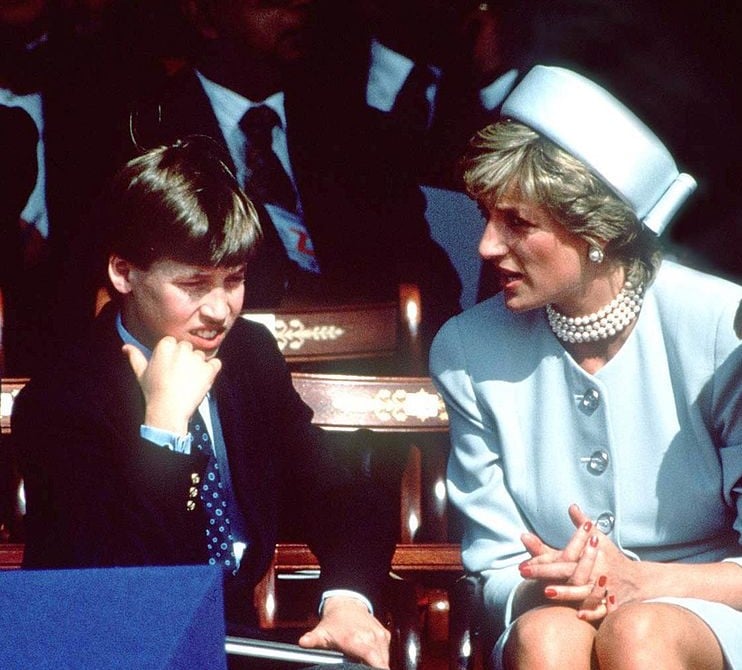 According to royal biographer Angela Levin, losing that HRH status not only deeply upset Diana but also her oldest son.
"William has never accepted this snub," Levin said.
Diana's former butler Paul Burrell recalled a story the princess told him about how William tried to reassure her that not having her title was only temporary.
"She told me how he had sat with her one night when she was upset over the loss of HRH, put his arms around her and said, 'Don't worry, Mummy. I will give it back to you one day when I am king,'" Burrell wrote in his book A Royal Duty.
In the documentary Prince William at Thirty, royal author Katie Nicholl also revealed that no matter how hard the divorce was on William, he wanted to make sure he was there for his mother during that difficult time.
"There's one really moving story where Diana was in tears in the bathroom and William was pushing tissues under the door because he could hear her crying," Nicholl said, adding, "William was just about to enter those very difficult teenage years and had to do so with the backdrop of his parents' marriage disintegrating in the most publicly awful way."
Princess Diana died following a car crash in Paris in 1997.
Read more: Why Prince William Said Princess Diana Would Be A 'Nightmare Grandmother' To His Kids