The 1 Thing Queen Elizabeth Refuses to Do While Traveling
She may not do as much traveling anymore these days, but over her long-term career, Queen Elizabeth became one of the most well-traveled monarchs in history. Since she began her reign in 1952, Her Majesty has visited more than 120 unique countries.
With so much experience under her colorful hat, Queen Elizabeth certainly has traveling down to a science. But she's also quite particular about certain aspects of her trip. And there is one specific thing she refuses to do both at home and abroad.
Queen Elizabeth has particular tastes
The queen may be easygoing and friendly, but that doesn't mean she lets everything slide. Her Majesty has certain rules that she expects people to follow when they're in her presence and she doesn't make an exception for foreign visits.
One of these rules has to do with garlic. It's not so much that Queen Elizabeth despises the taste, but it's more that she's very cognizant of the impression she makes on people she meets. For that reason, the queen refuses to eat garlic at home or when she's traveling.
Foreign chefs are warned in advance to leave garlic off the menu
Since garlic is such a common ingredient, chefs in charge of preparing the queen's meals during her travels must be warned of this very important rule before she arrives. Telegraph reporter and royal tour attendee Gordon Rayner explained that royal staff helps with this process.
"The Master of the Household department will be in the reconnaissance party to tell foreign chefs not to cook anything with garlic or too much spice for fear of giving the Queen bad breath," Rayner explained in The Telegraph (via Express).
The queen avoids other foods, too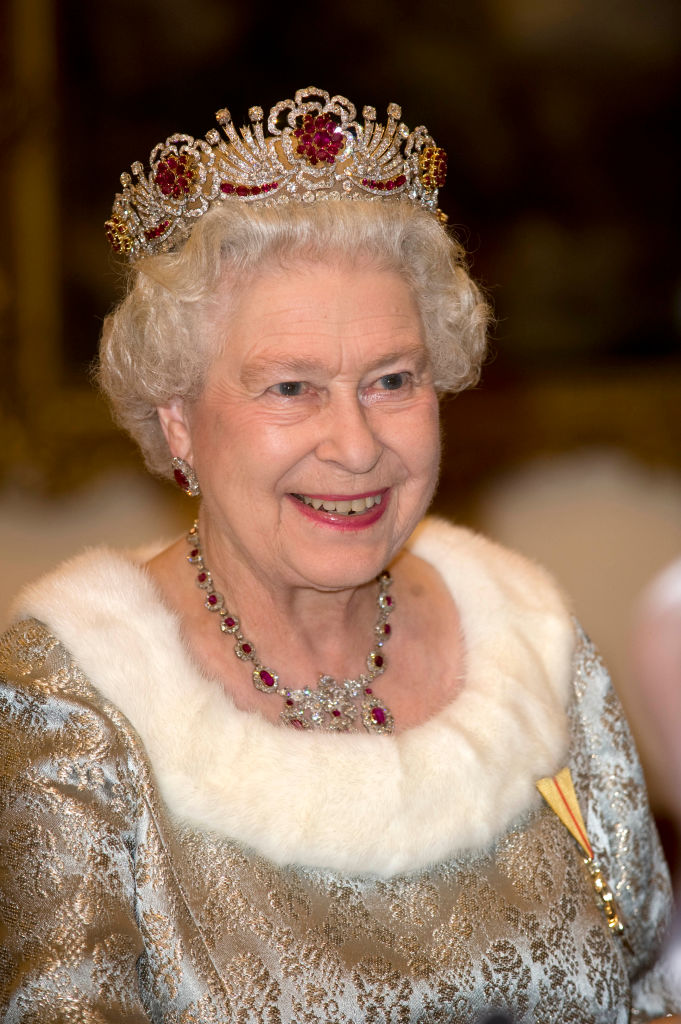 It's not just garlic that Queen Elizabeth avoids while traveling. She also has other preferences and items that she won't allow on the menu.
For example, the queen never eats shellfish when she's abroad for fear of becoming ill from food poisoning. She's never said what her favorite meal is, but she is rumored to enjoy poultry and seafood (just not shellfish). At home, we know Queen Elizabeth doesn't eat pasta or potatoes too often, but it's unclear if she follows those same rules while traveling.
She brings some odd things along when she travels
Queen Elizabeth doesn't just have strict requirements for her meals while traveling — she also has a very specific set of items she always travels with. For example, the queen (and other high ranking royals) always travels with a bag of her own blood in case there's an emergency while she's away from home.
Another item the queen always has in her luggage is a black outfit in case someone prominent passes away while Her Majesty is abroad. This tradition stems from when the queen's father passed away while she and Prince Philip were in Kenya and the couple had nothing appropriate to wear when it happened.
Now, mourning clothes are a must-have. But no garlic, ever!