The 1 Thing The Weeknd Is Doing to Get Over Selena Gomez
After nearly a year together, Selena Gomez and The Weeknd have called it quits. Though there seem to be no hard feelings between the once lovey-dovey couple, it seems like distance and their careers simply drove them apart. For those fans who have been following the couple for the past 10 months, many were shocked by the news. Just a few months ago, a source close to the couple was positively beaming about them saying, "They're rock solid and very happy together."
Now, the former couple is doing very different things to cope with their breakup. Gomez has run back to a very high profile ex, while The Weeknd has taken an entirely different route to deal with the end of his latest relationship.
Jelena again?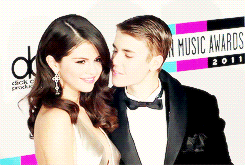 The same day that news of The Weeknd and Gomez's split hit the internet, the 25-year-old was spotted with her ex-babe Justin Bieber. The duo had brunch in Los Angeles, and they then attended a church service.
Could this mean that the once notorious young Hollywood couple are about to rekindle their romance?
Jealously and betrayal
When The Weeknd and Gomez initially got together, many people raised their eyebrows because Gomez ran in the same circles as the "Starboy" singer's ex-bae Bella Hadid. With the "Wolves" singer returning to her ex-beau Bieber, could this be karma biting The Weeknd in the butt?
Unbothered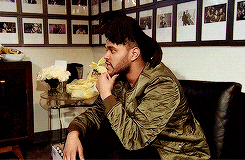 Despite the fact that his ex is hanging out with her ex so soon after their breakup, The Weeknd seems unconcerned.
A source told US Weekly, "The Weeknd doesn't think Selena talking to Justin again is weird at all. He doesn't care."
Fizzling out
Gomez and The Weeknd called it quits due to scheduling conflicts. Apparently, it got so bad that the couple wasn't even speaking all that often on the phone.
TMZ is reporting that The Weeknd "felt unfairly tied down in a relationship that had lost its passion."

On to the next
https://www.instagram.com/p/BbAQ31_ALcn/
Despite the reports about his nonchalance about the end of his relationship, it looks like The Weeknd is coping in the best way. The crooner just adopted a brand-new puppy — an adorable Doberman Pinscher.
He posted a photo on Instagram of the pup with the caption, "Handsome devil." Now we just need to know the doggy's name.

Another chance
Many fans seemed shocked that Gomez is even giving Bieber another chance after a tumultuous on-and-off again seven-year relationship. However, those closest to the 25-year-old have said she's never quite gotten over her first love.
An insider told People, "Justin was Selena's first love. He will always have a special place in her heart. She's always held out hope that one day the circumstances and timing would be right."
Proceeding with caution
While The Weeknd is reveling in puppy love, Gomez is slowly moving forward with Bieber. According to People,
There have been times in the past where Selena was excited and thought things would work out again but then was disappointed [by how things turned out]. They're having a great time together. Neither are seeing anyone else and they seem happy to leave it at this for now. Spending time together makes them both very happy. For Justin, no one ever came close to comparing to Selena. He always thoughts she was the most special and now seems mature enough to realize Selena deserves the best.