The 1 'Vulgar' Word Meghan Markle Is Banned From Using Around Queen Elizabeth II
Queen Elizabeth II doesn't swear in public so you would assume that people don't curse around her too often either. While there are a few words anyone would know better than to use in front of the monarch, there is one common word that she cannot stand and decided to ban. That word, however, was used recently by Meghan Markle but there was one reason she was able to say it.
Here's more on that and which word the queen banned all royals from saying.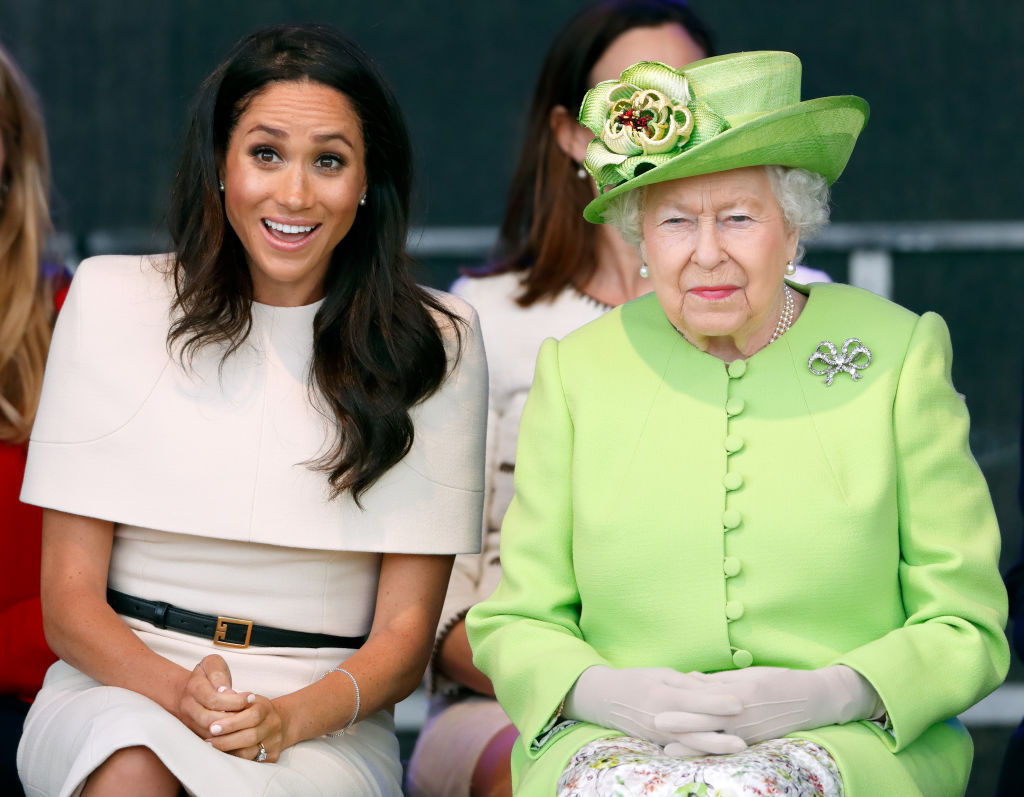 The one word Queen Elizabeth considers vulgar and has banned
Palace aides revealed to Us Weekly that Her Majesty hates the word "pregnant" so much that she considers it a "vulgar" word. In fact, she has banned Markle and all other royals from saying it.
The queen refers to ladies who are expecting as "in the family way." The phrase began as a slang term in the 17th century and while it's not widely used much these days, it's what the monarch prefers over "pregnant."
Some may be wondering why since the word is banned Markle used it in the documentary Harry & Meghan: An African Journey.
"Any woman, especially when they're pregnant, you're really vulnerable, and so that was made really challenging," the duchess told journalist Tom Bradby. "And then when you have a newborn, you know. And especially as a woman, it's a lot. So you add this on top of just trying to be a new mom or trying to be a newlywed. It's um… yeah. I guess, also thank you for asking because not many people have asked if I'm okay, but it's a very real thing to be going through behind the scenes." 
The Express noted that the word was fine for Markle to use at that time since she was not in the queen's presence.
Other words royal family members don't say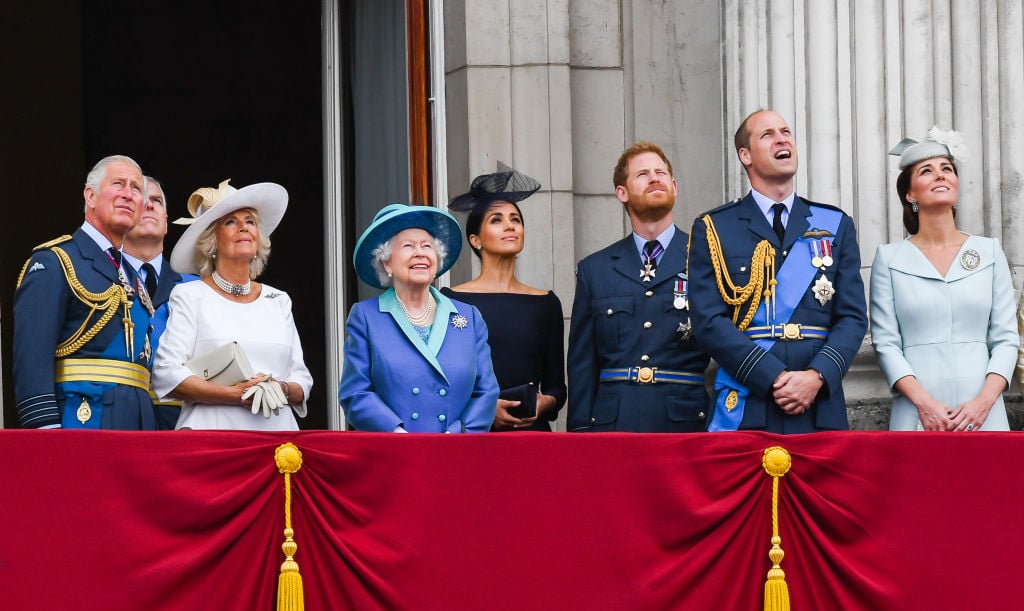 It's not just "pregnant" though, there are also a number of other common words that the royals don't ever say. Those include "toilet" instead they say "loo" or "lavatory" and "scent" which they use instead of "perfume." They also say "terrace" not patio and what we call "living rooms," they call "drawing rooms" or "sitting rooms."
Another word the royals don't utter is "posh." This is a little surprising because it's the stage name of one of our favorite Brits and friend to the royal family, Victoria Beckham. But according to social anthropologist Kate Fox, the royals use the term "smart" instead.
"The correct upper-class word is 'smart,'" Fox said. "In upper-middle and upper-class circles 'posh' can only be used ironically, in a jokey tone, to show that you know it's a low-class word."
Wow, just don't tell Posh Spice that.
Read more: Is Queen Elizabeth II Really Angry With Prince Harry and Meghan Markle Over Their Princess-Diana Style TV Interview?