The 1 Way Queen Elizabeth Accidentally Destroyed Prince Harry and Meghan Markle's Reputations
Prince Harry and Meghan Markle are having a likability problem right now.
Even royal fans who used to love them are starting to become skeptical, wondering if these two are becoming a little too arrogant for their own good. Yes, it's perfectly fair for the Duke and Duchess of Sussex to expect some privacy. But are they taking it too far and expecting the best of both worlds?
All along Prince Harry and Meghan Markle have been saying they want to use their fame for good. For them, that means shining a spotlight onto issues that matter, including climate change, women's rights, and mental health. But now even these worthwhile causes are not enough to keep people happy with Harry and Meghan.
While critics blame the couple for all the hate, it may have all started with one unlikely source. Though she didn't intend it, Queen Elizabeth might have started the slow demise of Prince Harry and Meghan Markle's popularity.
Everyone used to love Prince Harry and Meghan Markle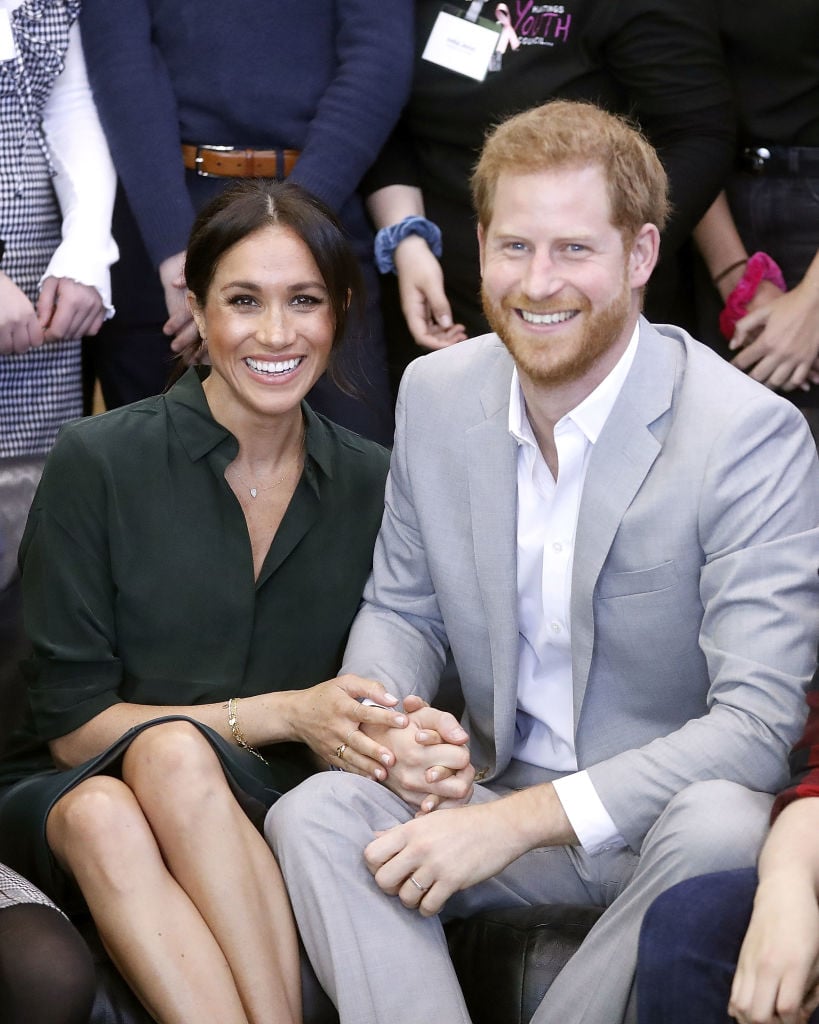 Back in 2017, most royal followers were thrilled to discover that Prince Harry found true love. Almost from the first day they went public as a couple these two lovebirds were the epitome of relationship goals. Prince Harry and Meghan Markle were happy, beautiful, and so clearly in love with each other.
Before long, Meghan moved into Prince Harry's bachelor pad at Kensington Palace and there were reports that the couple was spending time with Prince William and Kate Middleton too, earning them the nickname "The Fab Four." Things were going perfectly. Until they weren't.
Queen Elizabeth was the one who told the couple to move away
One of the biggest criticisms about the Duke and Duchess of Sussex is that they're way too private to properly fulfill the demands of being working royals. Fans insist that being a royal means sharing photos and tidbits of their private lives, which is part of the social contract between the British monarchy and the public.
Even though Prince Harry and Meghan Markle get blamed for running away from the attention, it was actually Queen Elizabeth who suggested they move into Frogmore Cottage. The news broke recently that the couple had originally considered Windsor Castle for their post-marriage residence. But it was the queen who talked them out of it.
The report said that Queen Elizabeth 'politely but firmly' suggested they look at someplace other than Windsor Castle. She brought up Frogmore Cottage as a potential place because it's one of her favorite properties.
Their reputation can still be saved
Of course, moving away to Frogmore Cottage is only one of several issues that haters have with Prince Harry and Meghan Markle. If moving there was their only faux pas, then they wouldn't have such a huge popularity problem.
Instead, they've been criticized for keeping Archie's baptism and his godparents' identities secret. They received backlash for riding private jets while lecturing people about climate change. All of these incidents are contributing to negative feelings for the Duke and Duchess of Sussex.
But it's not too late to change that. Just like Prince Harry reinvented his reputation from hardcore partying playboy to responsible family man, he can once again gain favor with the public by sharing more photos and being slightly less preachy. With a little effort, everyone can fall in love with these royals all over again!