The 10 Best Rolling Stones Songs of All Time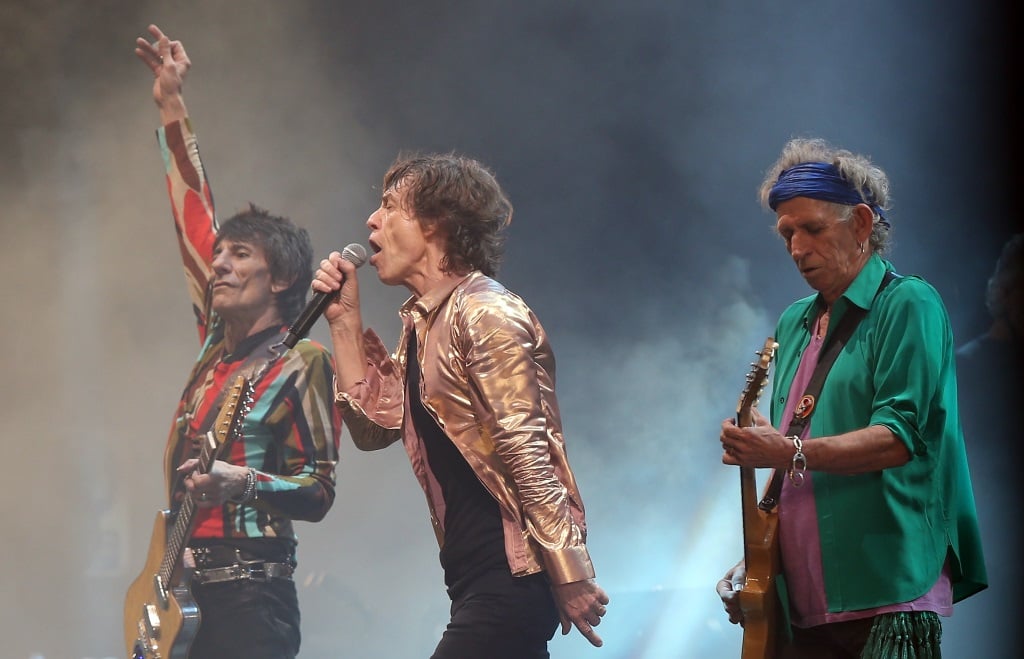 The Rolling Stones are not only the greatest rock n' roll band of all-time, but probably the oldest as well, at this point. The Stones have cycled through a fair amount of members over the years, with the core dynamic between strutting frontman Mick Jagger and songwriting blues-man guitarist Keith Richards anchoring the group through their many albums and tours over the years. With such a prolific, long-lived and legendary band, any top 10 list could be made of entirely different songs and still be as valid as the next. The top ten list you see below is subjective and composed of sacrifices — songs it pains me to omit, but omit I must. These are my 10 best Rolling Stones songs.
10. 'Dead Flowers'
"Dead Flowers" shouldn't work as well as it does. Listen to Mick Jagger's swaggering parody of a country accent, and it seems as though the band is having a lark. This steel-guitar drenched track works well as both a weepy country bar ballad and a parody of one, thanks to the skillful playing — Keith's guitar has rarely sounded so lovely — and a blend of instrumentation that makes "Dead Flowers" sound like a proper distillation of the "cosmic American music" Stones-collaborator Gram Parsons was working so hard to create. The Stones didn't even need to be American to manage it.
9. 'Angie'
One of the Stones' loveliest, most delicate ballads is predictably about a more lurid subject — a plea to David Bowie's then-wife when she allegedly caught her husband and Jagger in bed together — but that can't diminish the sorrow and the longing evident in every strummed note. The pianos, the acoustic guitar and Jagger's desperate vocal performance make "Angie" one of the band's all-time best.
8. 'Can't You Hear Me Knocking?'
This spot could have easily one to "Brown Sugar" or virtually any other song from Sticky Fingers, my personal favorite Stones album and a contender for my favorite album of all-time, but "Can't You Hear Me Knocking?" wins by virtue of its length. The song begins as a standard rocker, built around a jagged, mean monster of a riff only Richards could have come up with, before breaking down into an epic stretching for seven minutes of guitar riffing, sexy saxophone, conga drums, and more. It's a true exploration, effortlessly combining two things into one unlikely, endlessly satisfying whole.
7. 'Beast of Burden'
As with so many Stones songs, "Beast of Burden" is a song whose quality far outpaces its complexity. It's just a sexy slow jam, but the swaggering vocals and beautiful guitar interplay make it the sexy slow jam. There isn't much to say about a song that works simply because it sounds so deeply felt — a testament to the soulful playing and songwriting of this group of these British boys from Kent.
6. 'Rocks Off'
The opening track of Exile on Main Street, often considered to be the band's masterpiece, kicks things off with a barroom brawl of a tune that might have been forgettable with another band playing. With the Stones, it sounds alive and electric like one of their live shows contained into four-and-a-half minutes of pure auditory bliss — the ripping guitar, the swelling choruses, the horns that come in halfway through to help the song's epic, satisfying buildup.
5. 'Paint It Black'
Long before goth and grunge, the Rolling Stones perfected the art of black-hearted depression in musical form with their sitar-infused "Paint It Black." One of their all-time greatest singles, the moody, poetic lyricism helps to distract the fact that this is essentially a perfect pop song painted in darker colors (get it?), built upon multiple endlessly catchy melodies and a plodding drum beat and guitar riff that gives the whole thing an added, almost primal edge.
4. 'You Can't Always Get What You Want'
The Rolling Stones built one of their greatest epics upon a pretty obvious sentiment — yeah, of course you can't always get what you want, Keith — but they blew it up with heavenly choirs, horn reveries, and a steady build to make it into an earth-shattering realization. You're right, Keith, I should try and get what I need! The vocals are poignant and beautiful, and the song's soloing outro, wherein the heavenly choirs return to complement the sentiment, is nothing short of majestic.
3. 'Sympathy for the Devil'
This is sort of the Rolling Stones' anarchic mission statement, outright aligning themselves with a strutting, sarcastic version of Lucifer that would probably look something like Mick Jagger with a pitchfork. The bongo drums set the perfect backdrop for a slowly swelling vocal riddle that finally explodes into a rollicking backup vocal beat ("woo woo!") and some of Keith's best ever guitar work — and Mick's best falsetto.
2. 'Jumpin' Jack Flash'
I'm tempted to not even give any sort of adequate reason for "Jumpin' Jack Flash"'s inclusion on this list — does it even need it? It just seems to be a perfect distillation of rock music, four minutes of pure power and fun. The only thing that can match the boastful majesty of the central guitar riff are the boastful lyrics. What more can I say? It's just perfect.
1. 'Gimme Shelter'
You had to know this was coming. The cliche pick for the best Stones song is the rare cliche that gets it right. "Jumpin' Jack Flash" is rollicking fun, but "Gimme Shelter" is pure menace. From the otherworldly opening riff, we can sense a sort of storm coming, one that's delivered upon in the final minutes when Mick Jagger and guest singer Merry Clayton shout through a repeated chorus. It's a song that has a perfect mood, and like the Stones themselves, its crafted from loose ends of other genres — from the soulful vocals to the swampy blues harmonica — into something entirely its own, something earth-shattering.
Follow Jeff Rindskopf on Twitter @jrindskopf
Check out Entertainment Cheat Sheet on Facebook!