10 Biggest Hollywood Earners Under 30
These young actors and actresses are the biggest earners in Hollywood under the age of 30, according to calculations from Box Office Mojo. The industry money-counter tallied how much actors have brought in at the box office and these are the 10 stars under 30 who have made the most over the course of their relatively short careers. The stars of young adult franchises like Twilight and Harry Potter have done well here, with those actors taking in billions through long-running, lucrative series. Let's dive in and see the young people who make Hollywood the most money.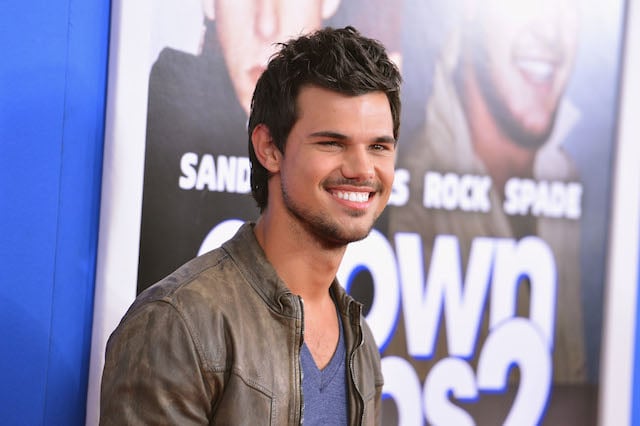 10. Taylor Lautner
Taylor Lautner is known as the third wheel in the dramatic love triangle of The Twilight Saga. Lautner plays Jacob, the werewolf that protagonist Bella befriends and later has complicated feelings for when things between her and her vampire hubby are on the rocks. That franchise is basically all Lautner is known for, aside from the star-studded romantic comedy Valentine's Day, but it's enough to get him on this list. In total the actor has made $1.482 billion at the box office across all of his films, with The Twilight Saga: Eclipse being the highest-grossing at $300.5 million. The actor has made eight films, which have grossed an average of $185.3 million a piece and comes in at No. 137 on Box Office Mojo's list as a whole, counting all actors of all ages.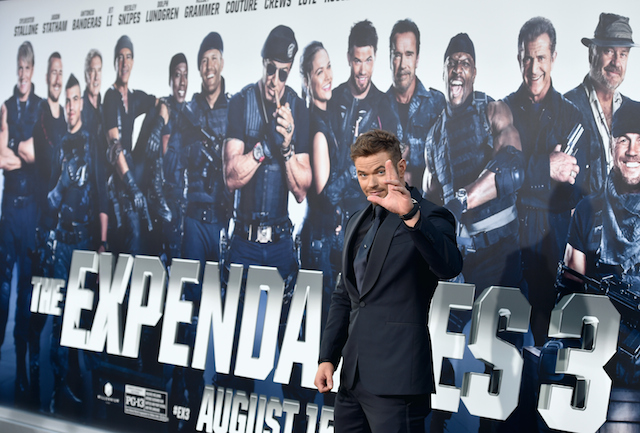 9. Kellan Lutz
Kellan Lutz is another actor riding high on Twilight mania. He's made more than Lautner by just a fraction, but has still grossed around $1.482 billion during his career, mostly from that franchise. Eclipse is also Lutz's highest-grossing film. The actor played one of the impossibly good looking members of the vampire Cullen family in the franchise, has had a guest spot on 30 Rock, and played Hercules in that other Hercules movie that came out this year. Lutz has made 14 movies that have grossed an average of $105.9 million each and comes in at No. 136 on the complete list.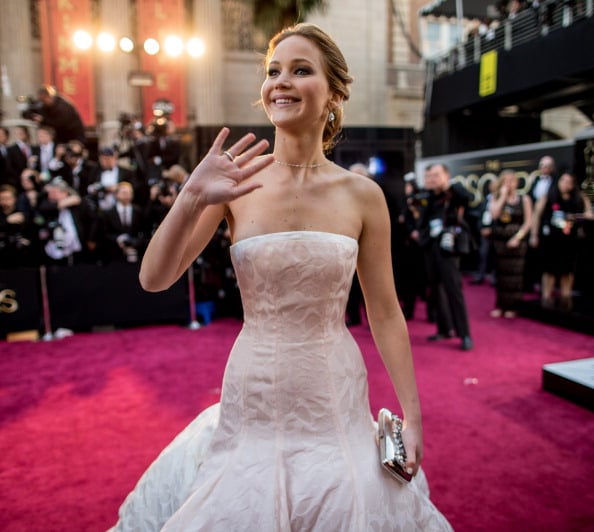 8. Jennifer Lawrence
Lawrence is one of the most acclaimed actresses of her generation. Her performances in films like American Hustle, Winter's Bone, and Silver Linings Playbook have netted her an Academy Award and comparisons to Meryl Streep. But it's the Hunger Games franchise that helps her rake in the dough at the box office and makes her the 127th highest-earning actor in the business. The Hunger Games: Catching Fire is her highest-grossing film with $424.7 million and in total she's made $1.538 billion at the box office during her career. Lawrence has made a total of 12 films that on average grossed $128.2 million a piece. With two more Hunger Games movies and at least one more X-Men film on the horizon, her standing on Box Office Mojo's list will likely rise in the next couple years.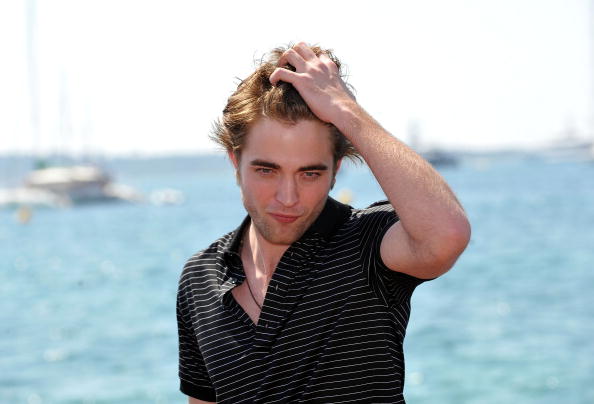 7. Robert Pattinson
Robert Pattinson has made $1.733 billion at the box office during his short career, pulling in most of that cash as the male star of the Twilight franchise. Eclipse, the third installment in the series, is his highest-grossing film to date as he comes in at No. 96 on the complete list. Pattinson's 12 films have grossed an average of $144.5 million each. He was first noticed in a smallish role as the very attractive Cedric Diggory in Harry Potter and the Goblet of Fire, which also adds a pretty penny to his box office total. Since wrapping up the Twilight franchise, the actor has chosen to work on smaller, quirkier films, like the recent Cronenberg movie Maps to the Stars with Mia Wasikowska and Julianne Moore.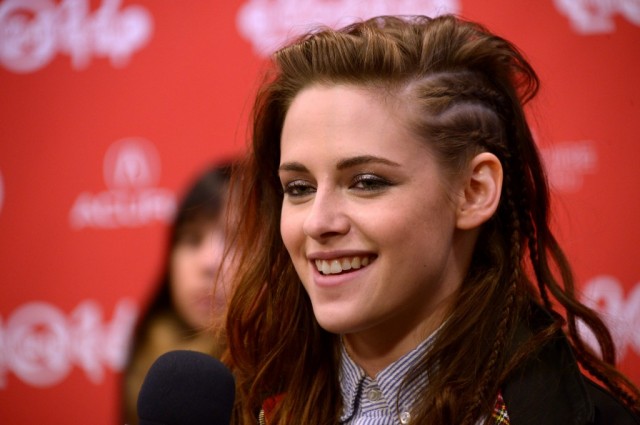 6. Kristen Stewart
Pattinson's Twilight co-star and former girlfriend Kristen Stewart comes in No. 88 on the complete list, having earned a total of $1.769 billion at the box office during her career. Eclipse is also her highest-grossing film, but Snow White and the Huntsman is a big earner for the actress outside that franchise with $155 million. Stewart's 22 movies have grossed an average of $80.4 million a piece. She also has turned towards more indie projects after Twilight. She played punk rock star Joan Jett in The Runaways, a stripper prostitute who James Gandolfini makes his surrogate daughter in Welcome to the Rileys, and the loose cannon Mary Lou in the adaptation of Jack Kerouac's seminal novel On the Road. She's now earning great reviews for her performance as an American soldier stationed at Guantanamo Bay in Camp X-Ray.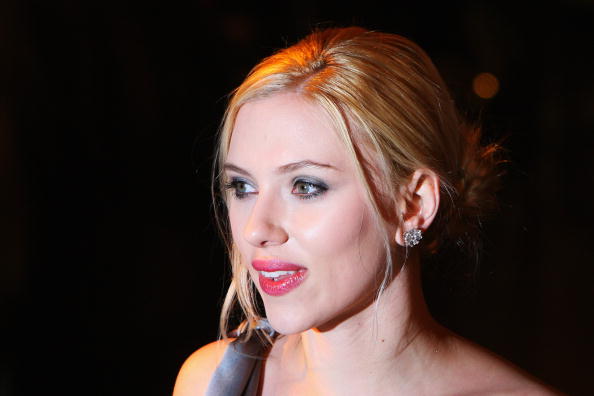 5. Scarlett Johansson
Scarlett Johansson is without a doubt one of the biggest movie stars in the world. She's been in blockbusters and well-received independent films and Oscar-winners, though she hasn't yet taken home a trophy herself. Her recent role as Marvel's Black Widow has helped make her a box office heavyweight, with The Avengers being her highest-grossing film at $623.4 million. Black Widow also appears in the Iron Man and Captain America movies, and fans have lobbied hard for the female superhero to get a standalone picture. As long as Johansson is playing the character, she'll keep bringing home the box office bacon. In total, she's made $2.08 billion at the box office during her career, making 33 films that have grossed an average of $63 million each. Johansson keeps her resume pretty balanced between big-budget action films, awards earners, and smaller indie films. She comes in a No. 54 on Box Office Mojo's list.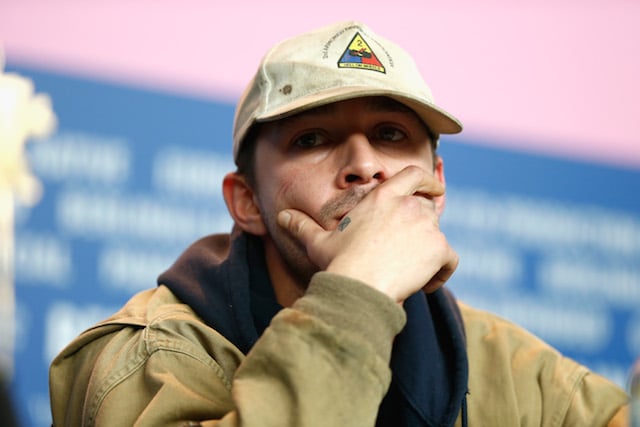 4. Shia LaBeouf
Shia LaBeouf has lately been earning a reputation for his bizarre behavior on and off the set, including wearing a brown bag over his head on the red carpet and cutting his face himself when he thought makeup artists on the set of his new movie Fury weren't doing a good enough job giving him fake wounds. He got his start as many child stars do on the Disney Channel, but rose to fame leading Michael Bay's Transformers franchise. Though LaBeouf wasn't involved with the most recent Transformers film, the first three he did star in grossed $319 million, $402 million, and $352 million respectively to land the 28-year-old his high spot this list. In total, he's made $2.103 billion at the box office across 20 films that have grossed an average of $105.2 million each. The upcoming World War II drama Fury is expected to both earn at the box office and be an awards show contender. LaBeouf comes in at No. 52 on the complete list.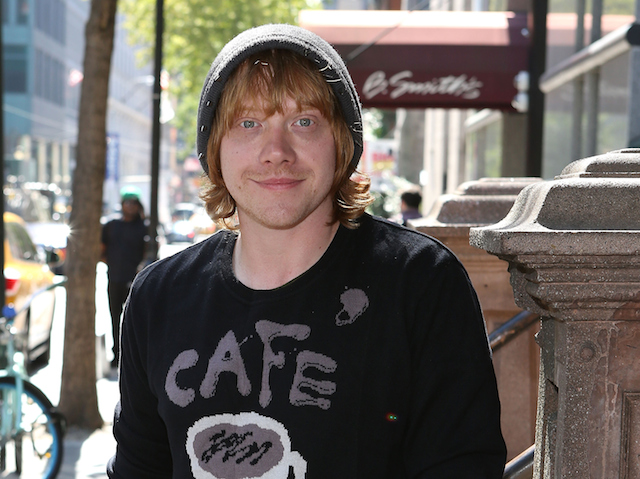 3. Rupert Grint
Not to spoil things for you, but the top three actors on this list all made the bulk of their money from participating in the same franchise. The eight Harry Potter films grossed $2.39 billion domestically as fans of the uber-popular novels swarmed theaters for the film adaptations. The highest-grossing of those films was the very last installment, Harry Potter and the Deathly Hallows: Part 2, which made $381 million during its time in theaters and is the 20th highest-grossing film of all time domestically. In Harry Potter, Rupert Grint played Harry's redheaded best friend Ron Weasley. The actor has only made three other films outside the franchise, all small independent features that didn't come anywhere near grossing what the Harry Potter movies did, but his earnings from Potter are enough to place him 36th on the complete list. Grint's 13 movies have made an average of $183.9 million a pop.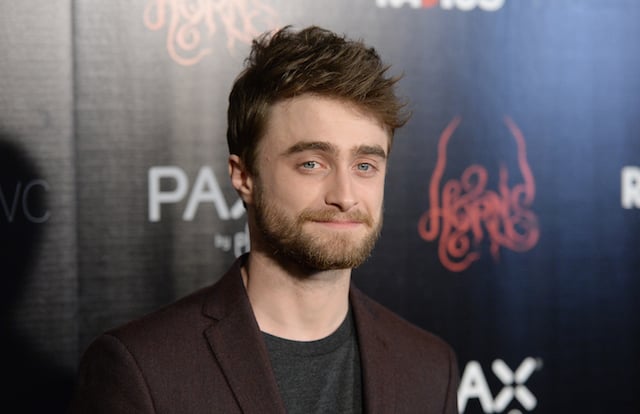 2. Daniel Radcliffe
You might have expected the star of Harry Potter to come in first place, but the actor who will in some way always be associated with the character of Harry is the second highest-earning actor under the age of 30. Daniel Radcliffe has brought in a total of $2.449 billion at the box office during his career with 13 films that have made an average of $188.4 million each, but of course the Potter movies are his biggest earners. Since Potter, Radcliffe has focused on trying to build a less lucrative reputation as a serious actor. He's done a stage production of The Cripple of Inishmaan, played poet Allen Ginsberg in last year's Kill Your Darlings, and currently stars in the indie dark fantasy Horns.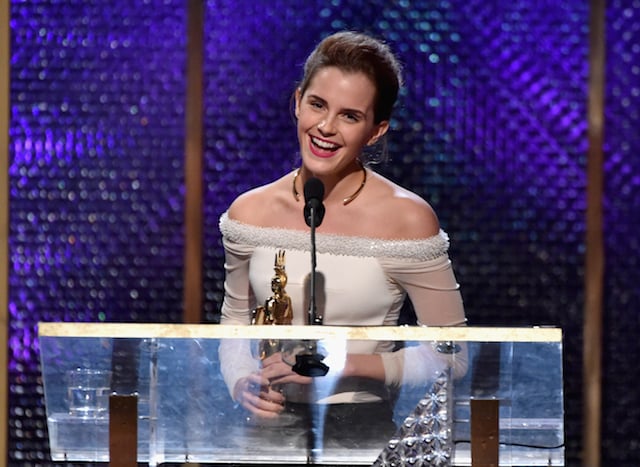 1. Emma Watson
The top-earning actor under the age of 30 is Harry Potter star Emma Watson. Watson is best known for playing Potter's brainiac best friend Hermione Granger, a character that provided a positive role model to a generation of young girls through both the novels and the movies. Watson has had the most successful post-Potter career of her co-stars, appearing in films like the meta-comedy This Is the End, the Biblical epic Noah, the indie satire The Bling Ring, and the Marilyn Monroe biopic My Week With Marilyn. She also took time off from acting to get a degree from Brown and has become a spokeswoman on behalf of the feminist cause HeForShe, which calls on men and women to participate together equally to work towards achieving gender equality. In total, Watson has made $2.681 billion at the box office with 14 films that have grossed an average of $191.6 million a piece. She comes in nineteenth place on Box Office Mojo's complete list and is the second highest-earning actress in Hollywood. Not bad for a 24-year-old.
Follow Jacqueline on Twitter @Jacqui_WSCS
More from Entertainment Cheat Sheet:
Want more great content like this? Sign up here to receive the best of Cheat Sheet delivered daily. No spam; just tailored content straight to your inbox.