The 15 Best Sitcoms Streaming on Netflix in July 2018
When looking for something to watch on Netflix, it's hard to go wrong with a TV sitcom. After all, you might not want to commit to a full movie or an entire hour of a prestige drama, but kicking back with some bite-sized, 22-minute episodes always works.
Over the past year or two, Netflix's selection of sitcoms has certainly grown more narrow, with shows like Futurama, It's Always Sunny in Philadelphia, and 30 Rock being removed. Still, Netflix does still have many of the best comedies of all time available on its service. Let's take a look at the 15 TV sitcoms currently available on streaming that you should binge next.
1. The Office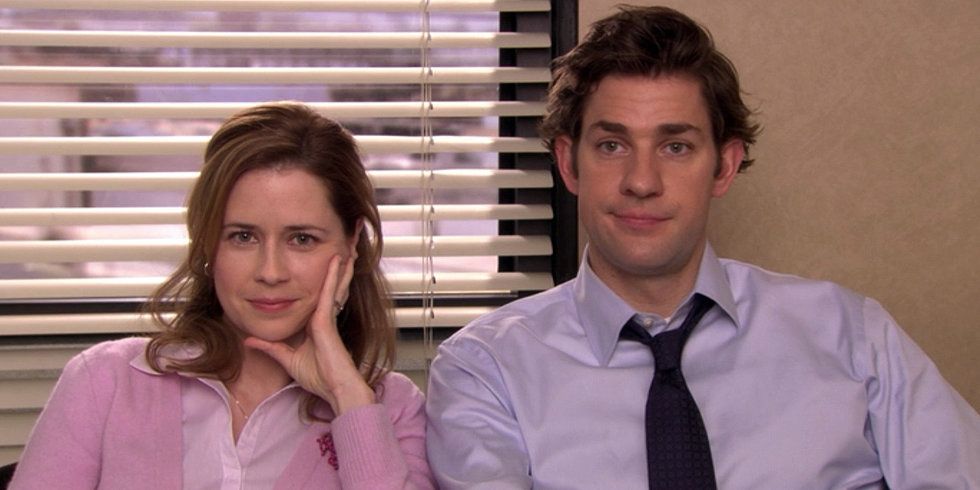 At its height, the American version of The Office was perhaps the greatest TV comedy of the 2000s. Based on the British series of the same name, this mockumentary reveled in the subtly awkward day-to-day encounters that characterize work life, often making us both laugh and cringe at long, uncomfortable pauses or strange conversations.
As the show went on, it progressed into more of a traditional TV comedy, with its characters becoming increasingly ridiculous and its plots becoming more ludicrous. Still, it never stopped being entertaining — at least, not until its final two seasons, during which the show unwisely trudged on without its lead character, Michael Scott.
Every season of The Office is available for streaming. In addition, the British version is also available if you want your office-based humor much drier and darker.
2. Cheers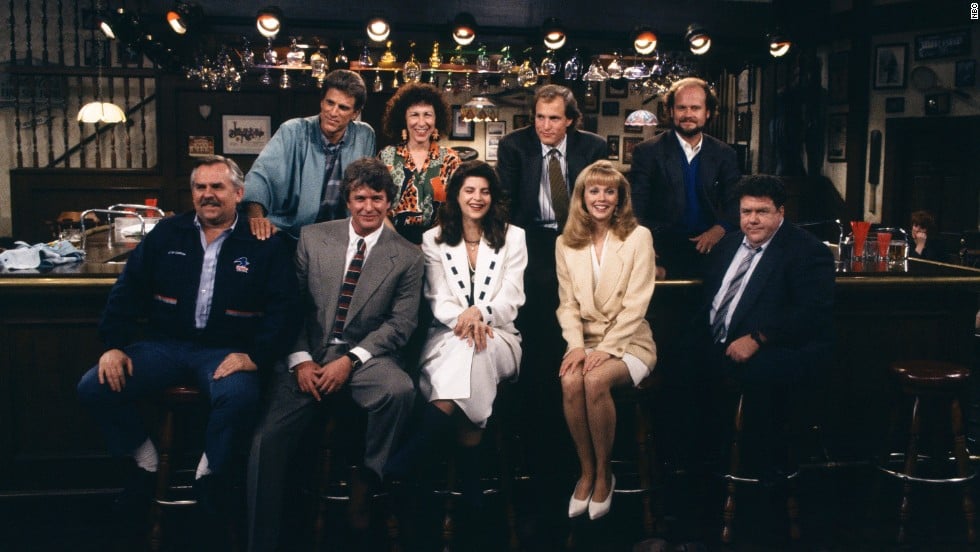 There's a convincing argument to be made that Cheers is not only the best sitcom of all time but also the best television show of all time in any genre. For a whopping 11 seasons, audiences grew to feel at home in this fictional Boston bar populated by ludicrous but believable patrons who all know your name. These days, there's a refreshing simplicity to the show, as nearly every episode takes place entirely in the bar with no other locations featured. As viewers, we feel like we're sitting at Cheers enjoying a drink and observing the day-to-day antics of these colorful characters.
The first several seasons of Cheers revolved around one of the most iconic television romances ever: the relationship between Sam and Diane. But surprisingly, after losing actress Shelley Long at the end of the fifth season, the series was able to continue on successfully for many years without her; it's a rare example in TV history of a main character leaving and a show still thriving for many years afterward.
3. Parks and Recreation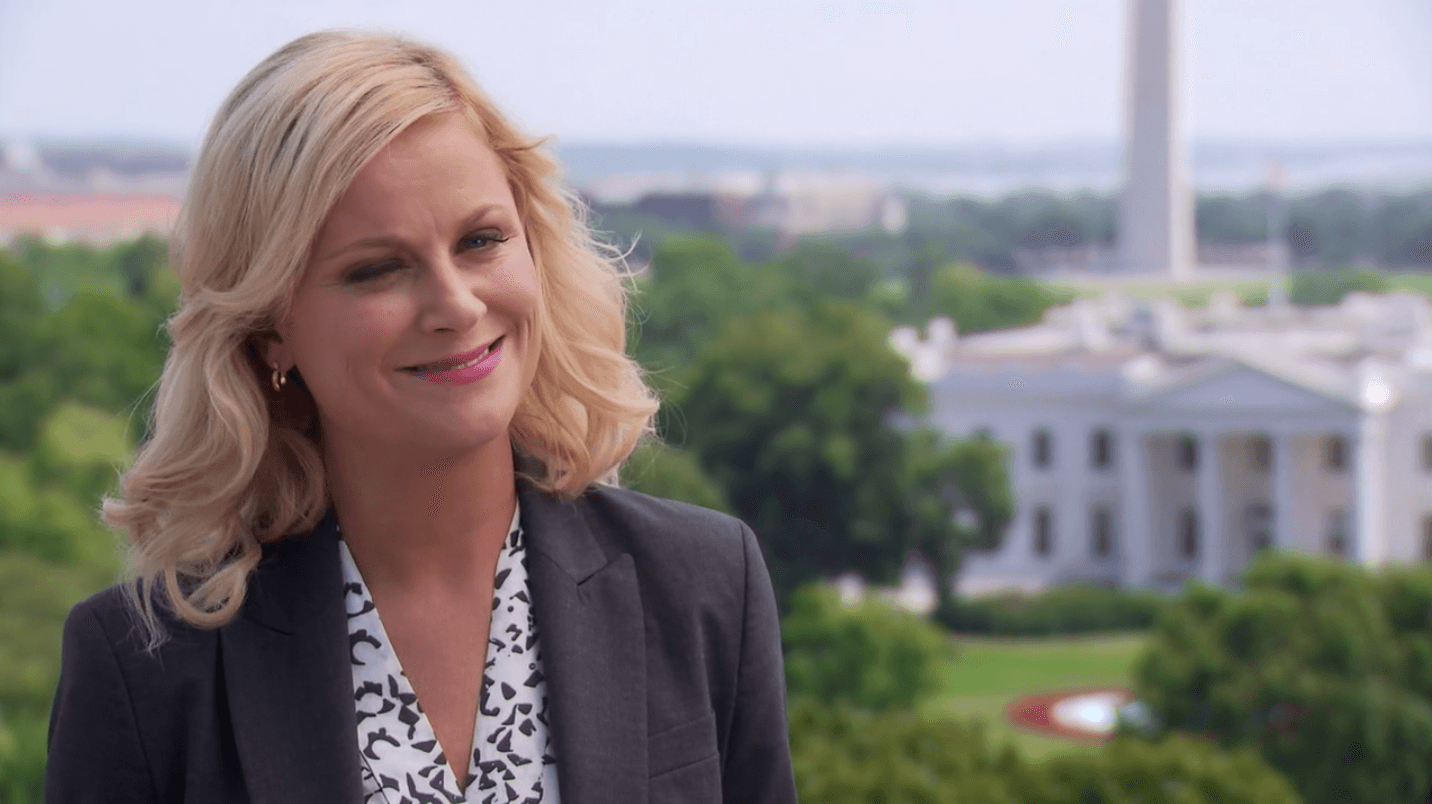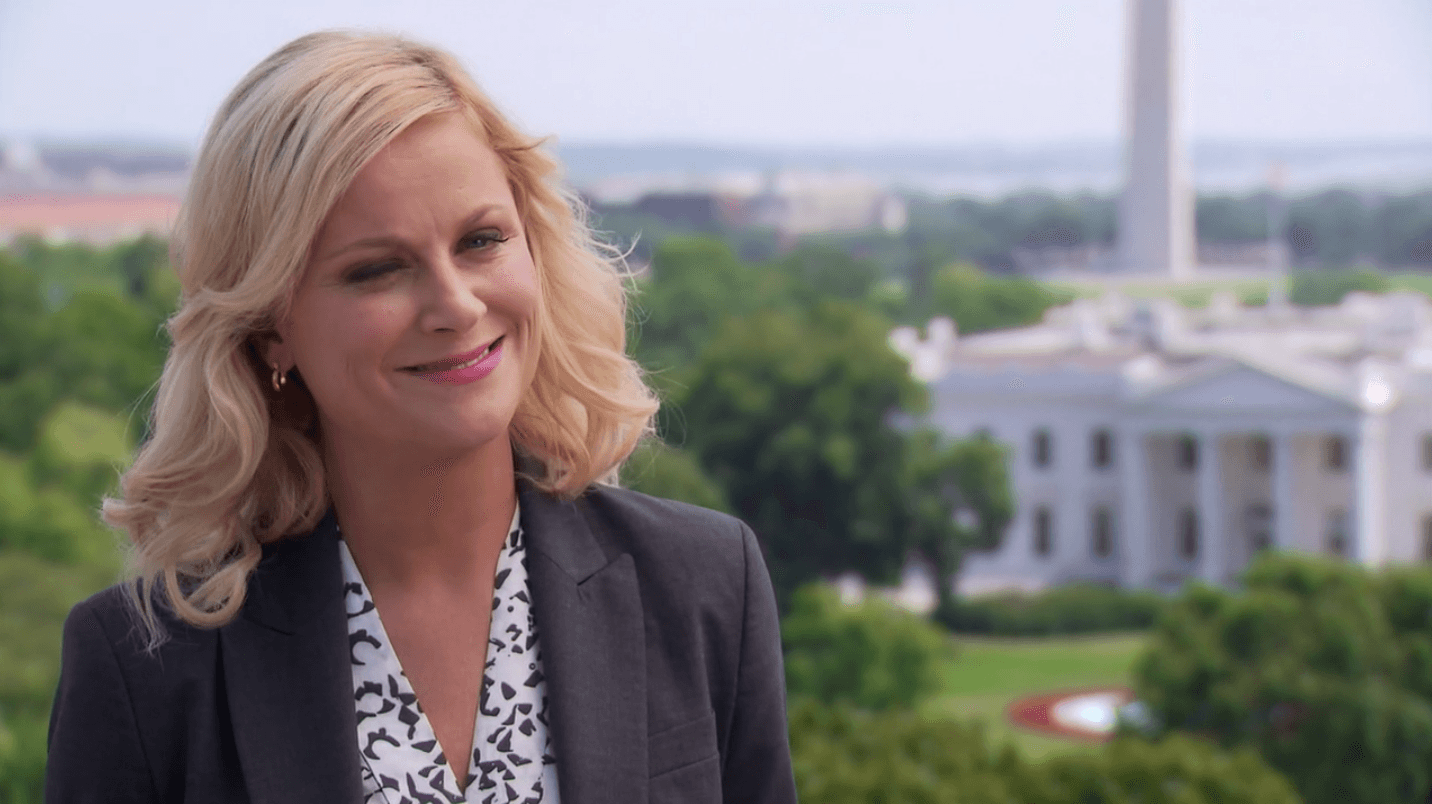 When Parks and Recreation started, it was seen as essentially a clone of The Office; it was another NBC mockumentary series from Michael Schur centered around a ridiculous boss and the employees who are constantly giving the camera frustrated glances and making jokes at her expense.
But it grew into something much more when the writers decided to make Leslie Knope less of a doofus, deriving the comedy out of the fact that she is so ridiculously passionate about even the most mundane aspects of her job. While The Office tended to be fairly bleak, Parks and Recreation evolved into one of the most relentlessly positive shows on TV, a series about a group of characters who are all fundamentally good people who love each other and are just trying their best to make this small town a better place.
This is also a rare example of a sitcom that not only does not noticeably decline over the years but actually dramatically improves, with some of the best episodes coming near the end of its run.
4. Friends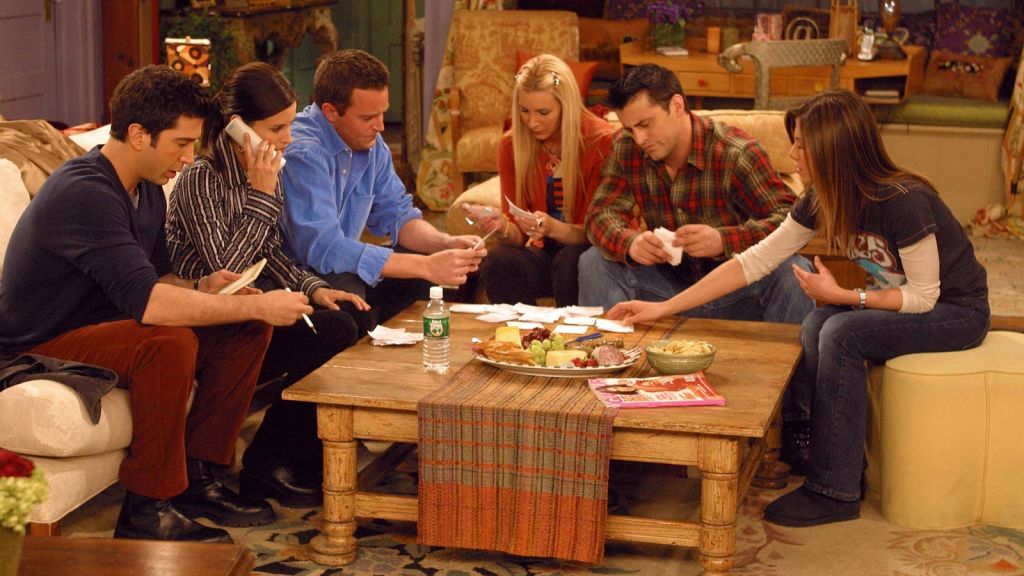 It's not really possible to talk about the evolution of TV comedy without discussing Friends, one of the most popular shows of the 1990s. The David Crane and Marta Kauffman series tapped into the excitement and confusion that characterizes life in your mid-20s, allowing audiences to identify with a group of characters as they just casually hung out at a coffee shop or in their apartment.
Like Cheers, Friends was also defined largely by its will-they-won't-they central romance, although there's much more to the show than that. Thanks in part due to its presence on Netflix, it in recent years has appealed to a whole new generation of fans, who find the humor to be fairly timeless.
5. Frasier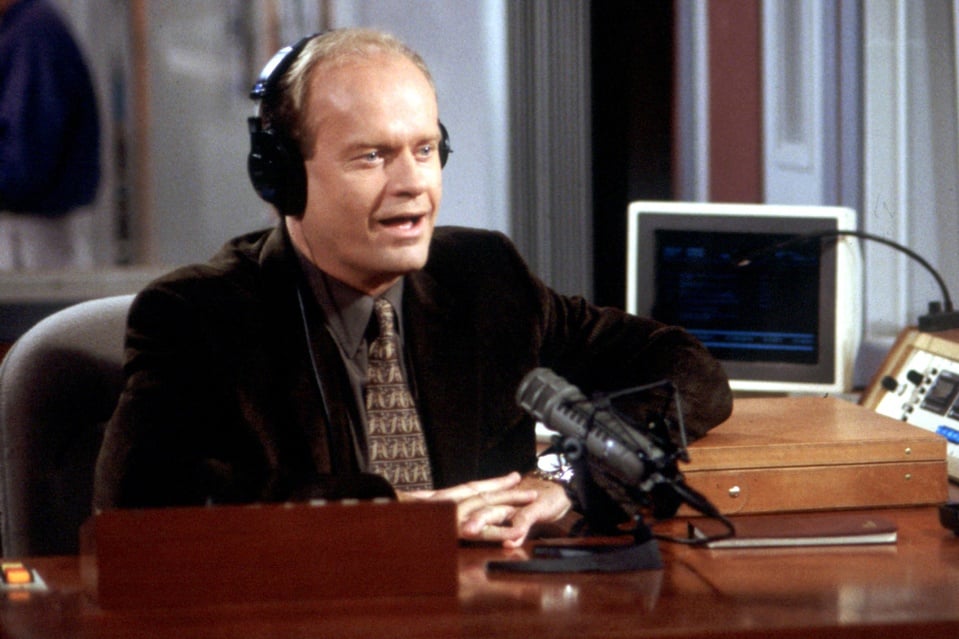 The history of television is full of failed spinoffs, including Joey, the spinoff of Friends that only lasted two seasons. But there have been some extraordinarily successful spinoffs over the years, and there's no better example of that than Frasier.
This spinoff of Cheers followed psychiatrist Frasier Crane, who is introduced in the third season of that original show. Frasier ended up lasting 11 years, the exact same amount of time as Cheers, and there are many who actually prefer it to the original show.
6. The Dick Van Dyke Show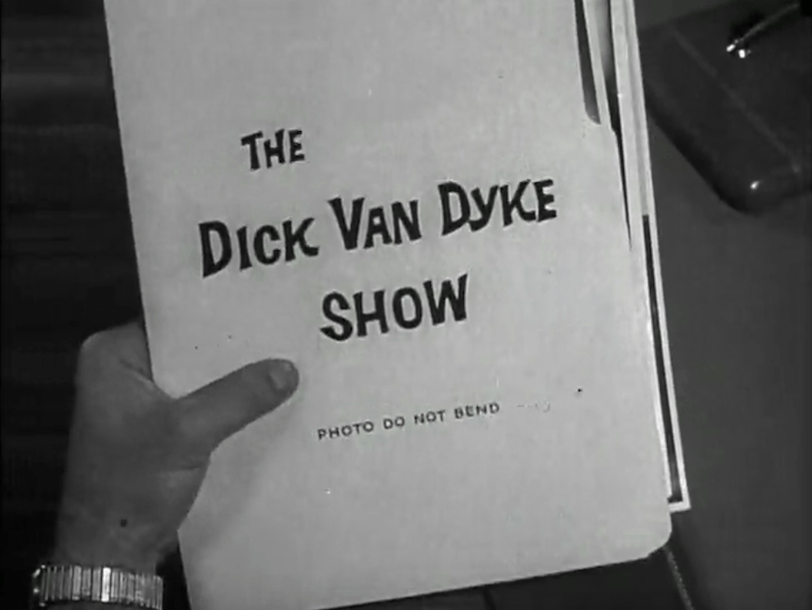 If you're looking for something a bit more old-school than the shows we've mentioned so far, Netflix also has the classic series The Dick Van Dyke Show available for streaming.
Airing for five seasons on CBS, this iconic show follows the writer of a comedy series, and so we see the behind-the-scenes of a show-within-a-show, a format that would later become a staple with series like 30 Rock and Studio 60 on the Sunset Strip.
Ranked by many critics as one of the best TV comedies ever, The Dick Van Dyke Show also introduced the world to the talents of Mary Tyler Moore, who would soon earn her own series, the equally iconic The Mary Tyler Moore Show.
7. One Day at a Time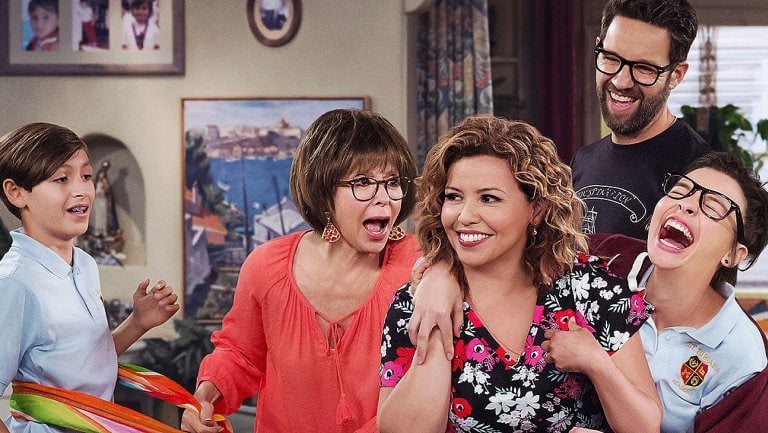 At a time when it seemed like critically-acclaimed multi-camera sitcoms were a dying breed, Netflix released One Day at a Time in 2017, a show that feels both like a throwback to the golden age of sitcoms and like something entirely new and modern.
This comedy, based on the 1970s sitcom of the same name, follows a Cuban-American family living in California, particularly a single mother, played by Justina Machado. Although the series is very much formatted like a traditional sitcom, it also deals with contemporary issues in a way that does not feel forced or preachy, and the fact that it's a Netflix original means episodes can have some extra time to properly deal with serious topics in a way that wouldn't work as well in a 22-minute sitcom. The show is currently on its second season with a third on the way.
8. Arrested Development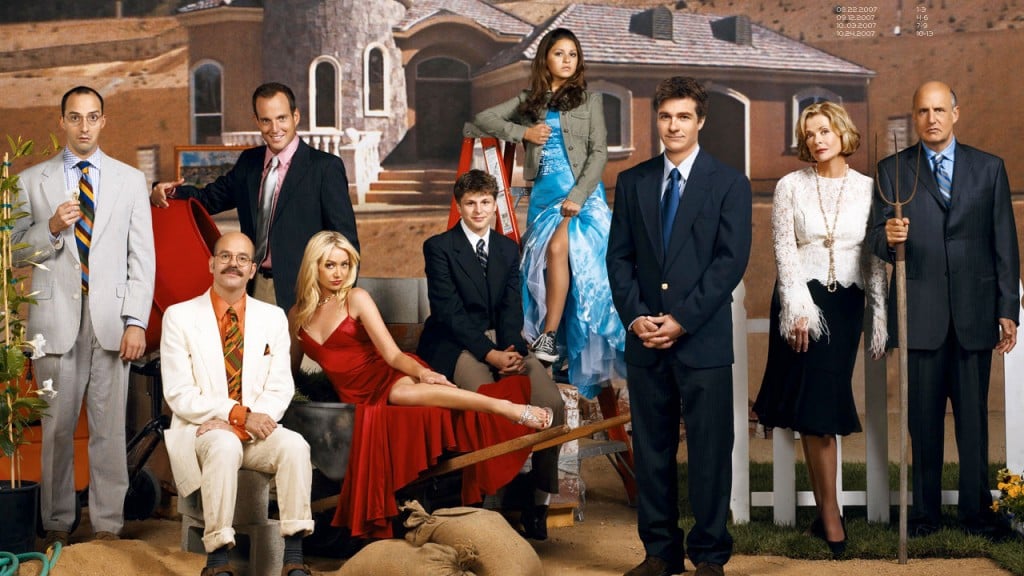 For decades, TV sitcoms were largely structured around ensuring audiences could miss entire episodes and still follow along. Sure, shows like Friends and Cheers would feature particularly plot-centric episodes that drove the plot forward, but for the most part, you could tune in any random week and fundamentally understand the humor of what's going on.
But in the early 2000s, along came Arrested Development, an intricately-layered comedy that not only asked viewers to watch every episode but also called on them to pay close attention in order to follow along with its running gags and payoffs to setups that happened many weeks earlier.
This is probably a big part of the reason the series was canceled by Fox after three years, but it has since found a new life on Netflix, which has produced two additional seasons. The more recent seasons have garnered mixed reviews, but just about everyone agrees that the first three years are brilliant.
9. That '70s Show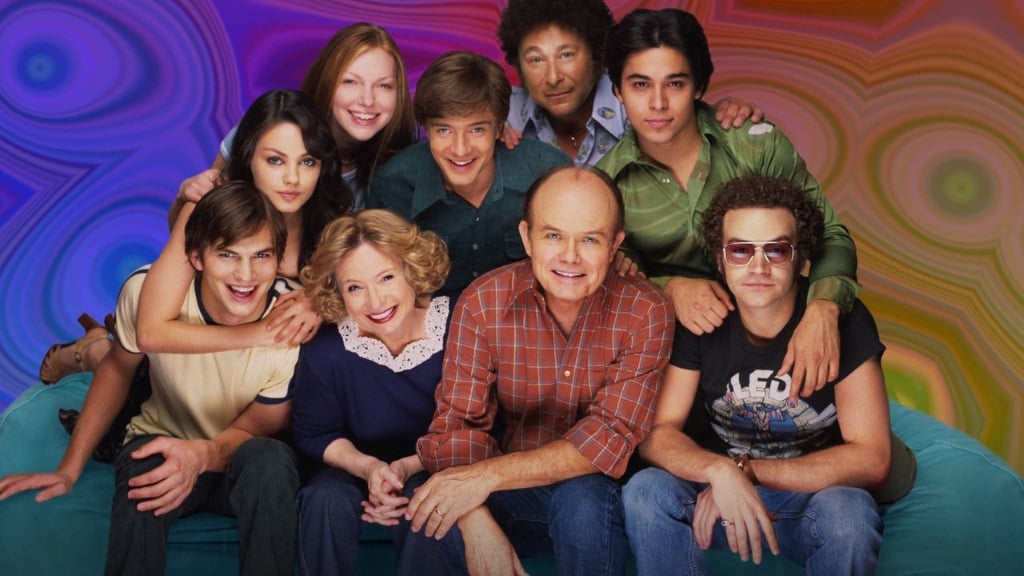 Airing from 1998 through 2006, this series looks back on life in the 1970s by focusing on six teenagers. The cast is downright fantastic, and it's one of those shows where many of the young leads went on to do great things in the world of film and television, including Mila Kunis, Ashton Kutcher, and Laura Prepon.
The way the series plays with actual 1970s events is fun, and it's worth watching if only for the character of Red Forman, one of the great sitcom dads.
10. BoJack Horseman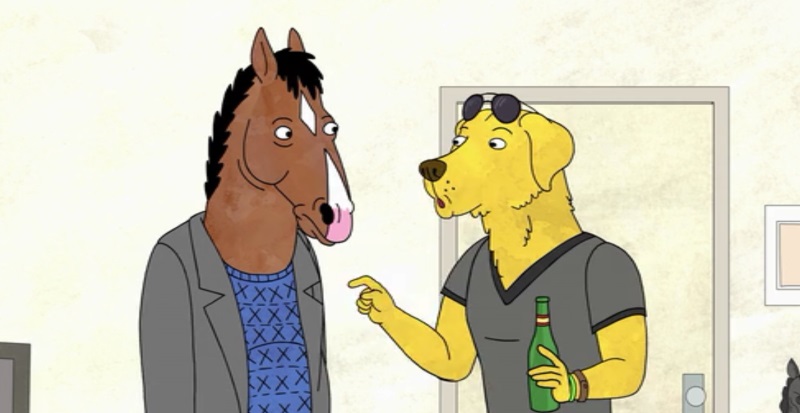 When Netflix announced that it was working on an animated sitcom about anthropomorphized animals, few could have predicted that it would become one of the most critically-acclaimed shows on television, and one that would deal with topics like depression more effectively than some actual TV dramas.
Starring Will Arnett, the animated series BoJack Horseman takes place in a world where animals and humans co-exist, and it follows the star of a 1990s sitcom who is now struggling to make it in Hollywood. The show really benefits from the Netflix format, and like Arrested Development, it's full of hilarious running gags. While its ability to deal with so many serious issues has been praised, it's also just consistently hilarious and often quite creative, with one episode taking place entirely underwater and featuring virtually no dialogue.
Now's the perfect time to catch up, as Season 5 will be released this September.
11. The IT Crowd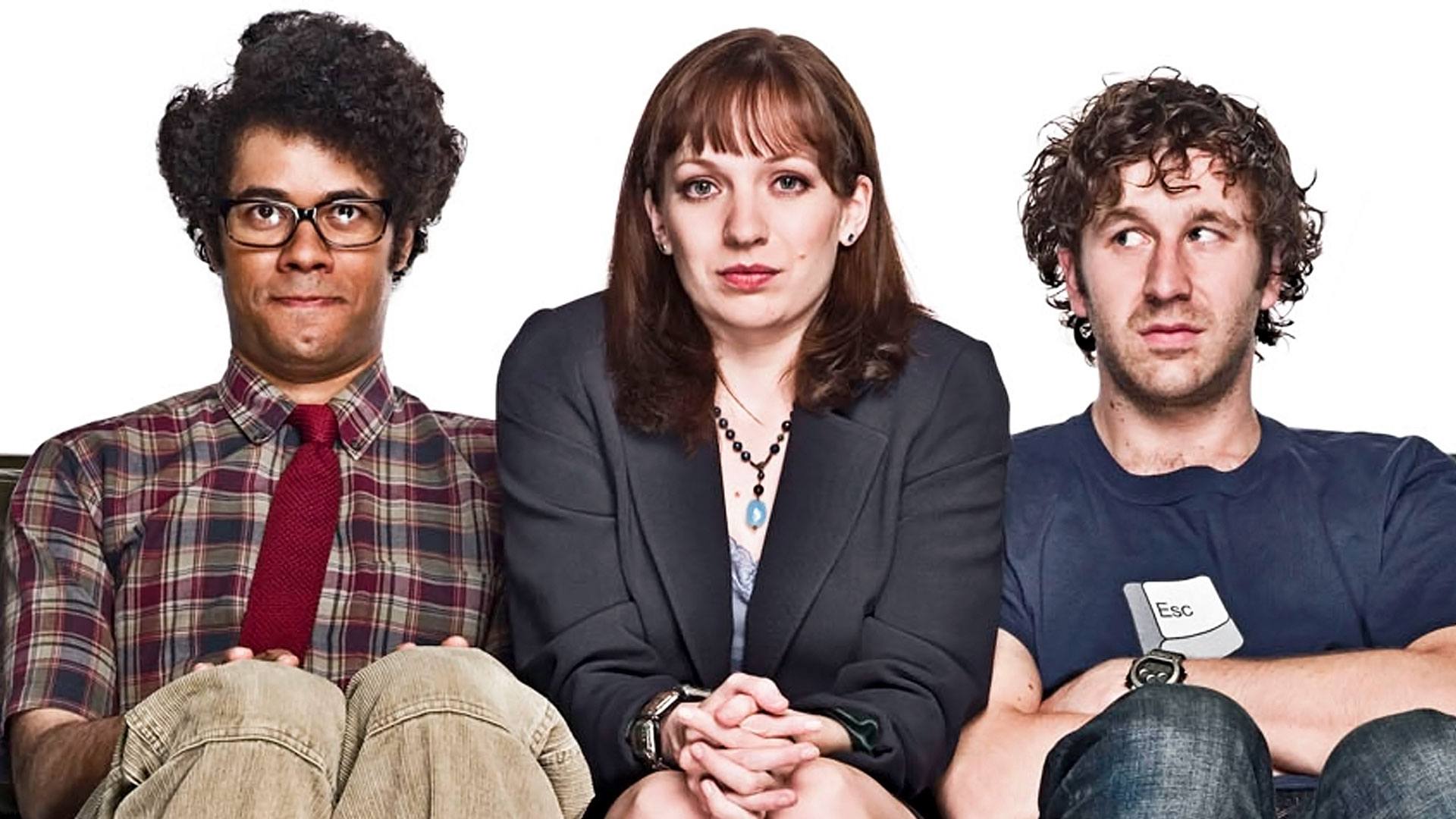 This delightfully nerdy British sitcom revolves around the IT staff of a fictional corporation; although it's a large company, our main characters are relegated to a fairly dingy basement.
Despite the fact that it began airing in 2006, the show is filmed in front of a live studio audience, something that was becoming increasingly rare at the time. You can tell this is a British show because although it aired over the course of seven years, there are only 24 episodes plus a special.
12. Extras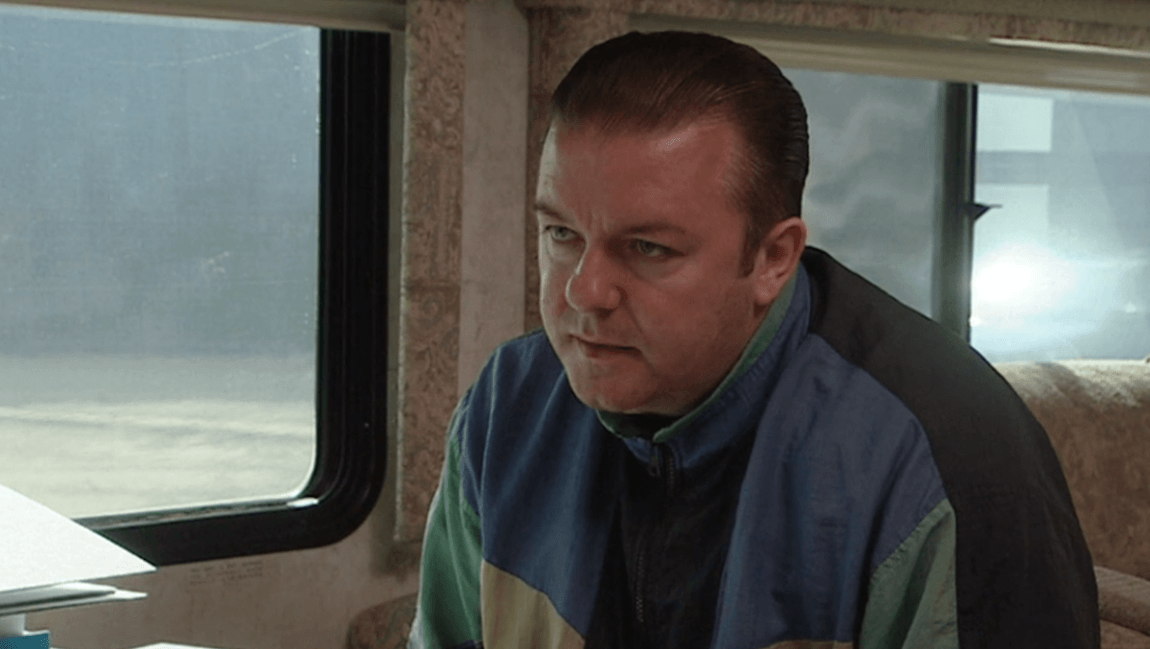 If you enjoy The Office, there's another Ricky Gervais sitcom on Netflix that's worth checking out: Extras.
Created by Gervais along with Stephen Merchant, the series revolves around an aspiring actor who has mainly found work as a background performer. Every episode features a real-life celebrity playing an exaggerated version of themselves, with the first season featuring Ben Stiller, Kate Winslet, Samuel L. Jackson, and Patrick Stewart among others.
Unlike The Office, the show is not filmed in the mockumentary style. But like The Office (the British version, at least), it's quite short, consisting of just 13 episodes, so you could watch the entire series in one or two sittings.
13. Episodes
If you're looking for another series about the entertainment industry, there's also Episodes. This Showtime comedy stars Matt LeBlanc as a fictional version of himself. Within the reality of the series, a British show is being remade for an American audience, but the network keeps forcing the creators to make changes, including casting the actor Matt LeBlanc.
LeBlanc may have struggled a bit in the years after Friends, with Joey being a notable failure, but he has been praised for his performance in this show, earning nominations at the Emmys and the Golden Globes.
14. Fawlty Towers
Netflix doesn't have any Monty Python content streaming, but they do have the next best thing: Fawlty Towers.
This 1970s sitcom was co-created by John Cleese, the co-founder of Monty Python. He also stars in the lead role as Basil Fawlty, the owner of a hotel in Torquay. It's considered to be one of the funniest British sitcoms of all time, and at just 12 episodes, you've got little to lose by giving it a try.
15. Unbreakable Kimmy Schmidt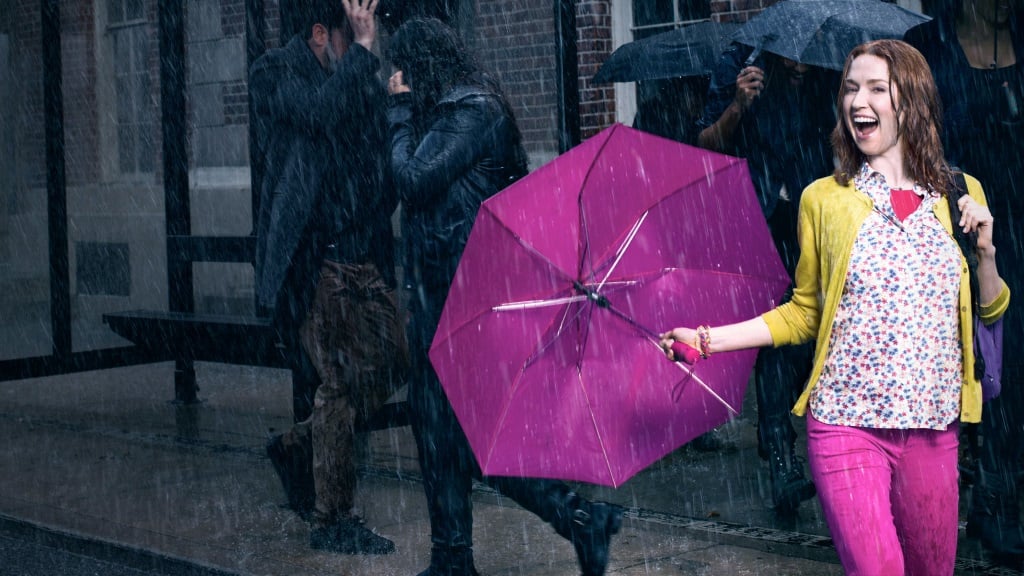 Unfortunately, 30 Rock is no longer available on Netflix. But luckily, Tina Fey's Unbreakable Kimmy Schmidt is. This Netflix original stars Ellie Kemper as Kimmy Schmidt, a woman who has been trapped in an underground bunker for 15 years but emerges into the real-world at the start of the show. She's completely out of touch with the way modern society works and still has the mind of a child; think of her sort of like a female version of Buddy from Elf.
The show works mainly due to the charm of lead actress Kimmy Schmidt, who imbues Kimmy with such relentless optimism that rubs off on the audience in every episode. Tituss Burgess is also brilliant as Titus Andromedon, Kimm's roommate.
If you like 30 Rock, chances are you'll enjoy Kimmy Schmidt, which has the same feel to it right down to the background music. The last six episodes of the series will air in January 2019.