The 3 Most Popular MCU Character Costumes at Comic-Con
With Avengers: Endgame coming to theaters later this month, and NYC Comic-Con in October, which Marvel character do you think fans will flock to embody at the upcoming convention? From the OG Six – Captain America, Black Widow, Iron Man, Hulk, Thor, and Hawkeye – to characters who joined later, such as Ant-Man, Deadpool, The Winter Soldier, and Scarlet Witch, there are several characters to choose from.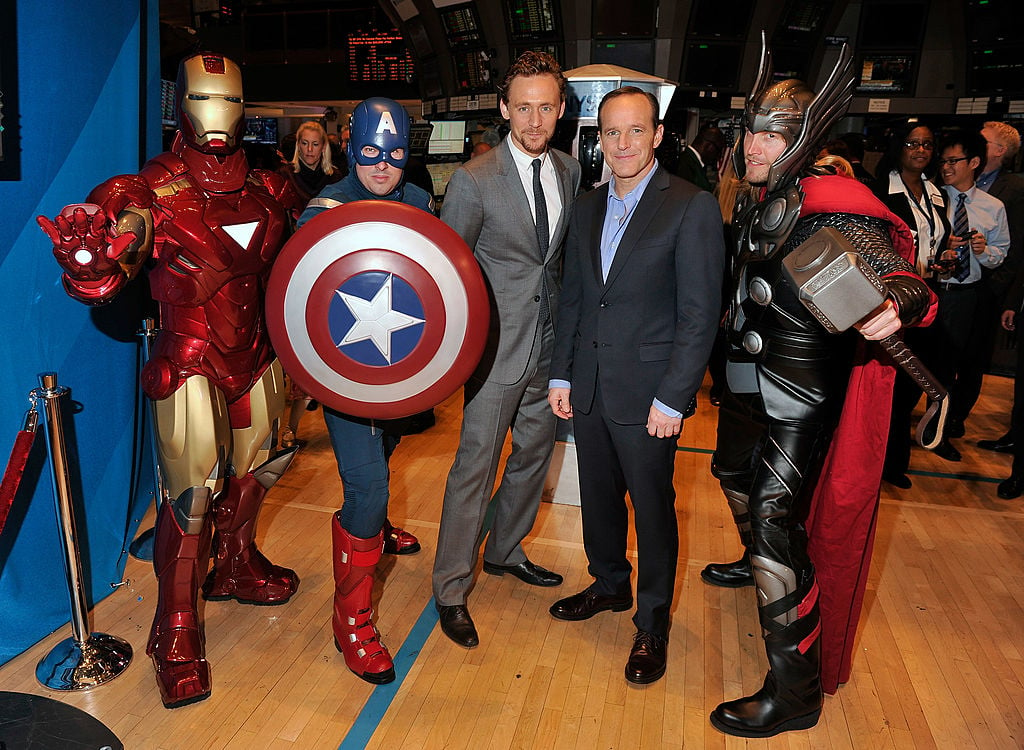 If you're planning to attend Comic-Con and need the scoop on favorite costumes, The Cheat Sheet has got you covered. Whether you want to take on a frequently chosen Avenger (and prove to everyone that you can do it best) or avoid embodying a common hero altogether, this is the list for you. According to FanFest, as well as conventions of years past, the heroes below are frequently selected.
1) Deadpool

Portrayed by the devilishly handsome Ryan Reynolds in the MCU, it should come as no surprise that Deadpool is a fan favorite amongst comic-con attendees. Deadpool is a gun-slinging, wise-cracking, sword-wielding bada**.
According to FanFest, Deadpool has been a fan favorite since Comic-Con origins, and once the 20th Century Fox movie hit the silver screen, more and more Deadpools just started sprouting up at Comic-Cons across the nation. Deadpool 3 was also recently confirmed, so while there haven't been any updates regarding a specific release date, the hype surrounding this character isn't expected to die down anytime soon.

2) Bucky Barnes (The Winter Soldier)

Ever Since Captain America: The Winter Soldier hit theaters, the number of people taking on this character jumped drastically. Whether the character's popularity is due to the robotic (and incredibly impressive) metal arm, the gravitas that Sebastian Stan brings to the role, or some other unexplainable and indeterminable essence, The Winter Soldier has been a fan favorite as of late.
With Avengers: Endgame coming out in April, and the fact that Sebastian Stan is listed as a cast member on IMDb, it's likely that this character's appeal will only heighten post-April release, so expect to see a handful of Bucky Barnes costumes as NYC Comic-Con this October. While Deadpool has been much more common in the past, these two may start to level out shortly.

3) Captain America (destined to be an extremely popular choice following 'Avengers: Endgame')

Who doesn't want to play the righteous and morally correct Captain America? When does anyone get a chance to be an individual defined by bravery, good-nature, and a desire to defend those who cannot protect themselves? Captain America is the epitome of a superhero; thus, it should come as no surprise that many Comic-Con enthusiasts don his shield at the convention (well, a replica that is).
Given that Captain America is one of the few Avengers who did not disintegrate into thin air with Thanos' snap, it's likely that he will play a very large role in the ultimate finale to a decade-long saga; thus, if any character is going to see an increase in popularity following Endgame, it's going to be Captain America or another member of the OG 6.

Honorable Mentions
While attendees tend to dress up as the above MCU characters most frequently, it's important to note that Black Widow is also a very common costume seen at Comic-Con conventions; however, based on details from FanFest, it appears that Harley Quinn and Black Canary – two DC heroes (the blasphemy) – are a bit more common.