The 5 Best and Worst Movies of 2015
With time comes clarity, so now is a great time to take stock on the best and worst movies of 2015. Like any year, 2015 had its fair share of both good and bad movies, and many that fell somewhere in between. However, this list takes a look at the absolute best and worst movies from 2015. The list spans genres, from big budget blockbusters to critically lauded independent films, looking at a variety of the films that critics loved and hated in 2015.
Best of 2015
1. Mad Max: Fury Road
Hands down one of the best movies of the year is one that probably won't get any big awards nominations due to its action/science fiction genre, though it certainly deserves them. Mad Max: Fury Road surprised many when it came out not only to huge success at the box office, but also to rapturous reviews from critics who praised the film for its storytelling amidst all the beautifully realized action. With standout performances from Charlize Theron and Tom Hardy, as well as an arresting artistic vision, director George Miller's post-apocalyptic desert is a harrowing place filled with monstrous former humans and the insane vehicles they've engineered to survive.
More surprising and more subversive, Mad Max: Fury Road takes the form of a big budget action film and gives the audience the most feminist narrative that's hit major movie screens and/or made that much money at the box office, like, ever. Hardy is sort of disguised as the protagonist while Theron is the real hero and he just tags along to help her character save a group of abused women. There have been a million great articles and reviews online discussing why the movie presents a wonderfully refreshing feminist mindset under the guise of a typical action flick, and it gained a ton of press when a men's rights blog urged men not to go and see it. For original storytelling, thrilling action, beautiful art, and a great social message, you can't beat this movie. Mad Max: Fury Road is Certified Fresh on Rotten Tomatoes with a 98% rating.
2. Star Wars: The Force Awakens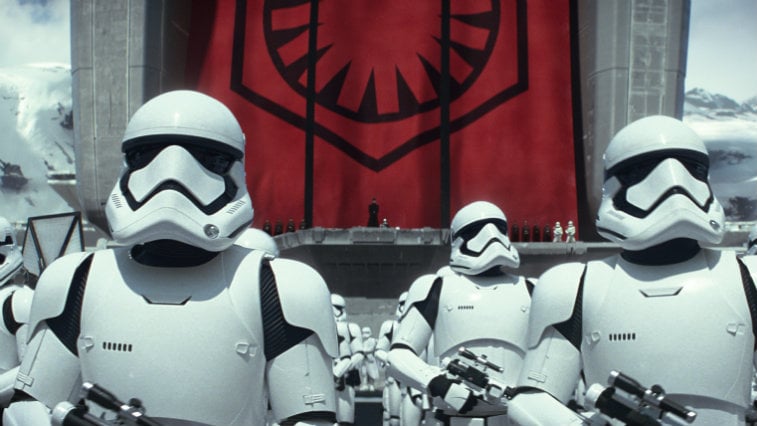 While there was never any doubt that this highly anticipated sequel to 1983's Return of the Jedi would be a box office success, there was some apprehension that the latest film would disappoint longtime fans and critics like the much-maligned prequel trilogy did. Fortunately, not only did J.J. Abrams produce a blockbuster hit, he also crafted a film that many critics have hailed as as the best installment in the series since the original trilogy. The Force Awakens masterfully weaves classic Star Wars characters and story elements with new ones, and the result is a film that manages to appeal to fans of all generations. Not surprisingly, Star Wars: The Force Awakens currently has a "fresh" 92% approval rating from the critics at Rotten Tomatoes. [Update, 2/2/2016: Replaced 'Inside Out' with 'Star Wars: The Force Awakens'.]
3. Ex Machina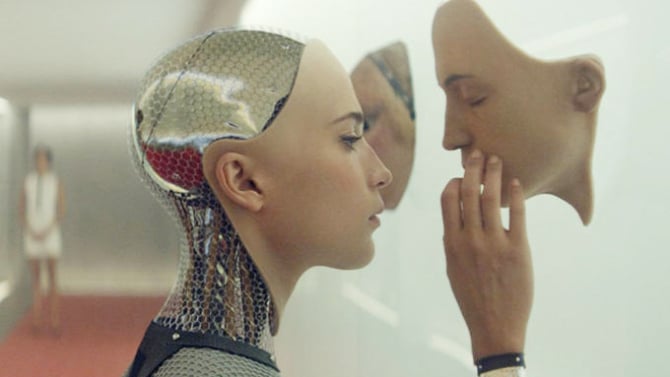 Before its debut, Ex Machina was one of the most discussed and highly anticipated films of the year and, thankfully, the movie lived up to the hype. The suspenseful sci-fi drama stars Domnhall Gleeson as Caleb Smith, a young programmer who is selected to participate in a ground-breaking experiment in artificial intelligence by evaluating the human qualities of a breath-taking female A.I. (played by Alicia Vikander). With incredible lead performances, the movie drew rave reviews, currently holding a 92% fresh rating on Rotten Tomatoes. As the Washington Post put it, "Ex Machina is a smart, exceptionally stylish head trip."
4. It Follows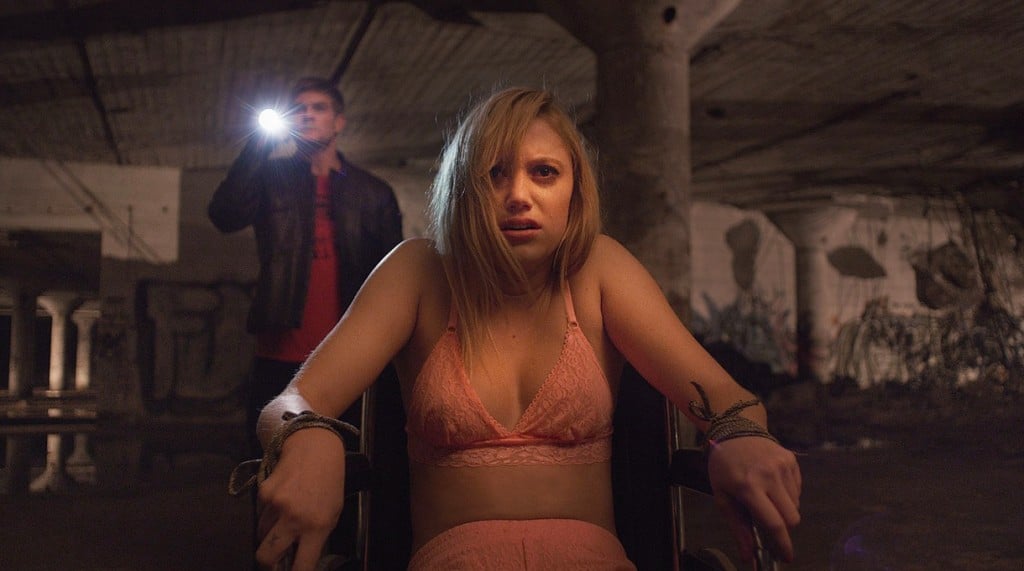 It Follows was the little independent horror movie that blew away critics and audiences. Horror movies rarely get reviews this good, but It Follows has a 96% on Rotten Tomatoes with the review aggregating site saying it's "smart, original, and above all terrifying." The film's buzz grew from grassroots promotion on social media and word of mouth before critics started raving about it. The story follows a teenage girl who's haunted by a strange curse after a one-night stand. The only way to get rid of the haunting presence is to sleep with someone else and pass on the curse, increasing the teens's sexual guilt. It might sound like a heavy-handed metaphor for the guilt and nerves that come along with early sexual encounters, particularly in today's confusing culture, but the film pulls it off in a supremely scary way while paying homage to horror classics. Critics said their nerves were wrecked even after leaving the theater, which is the greatest compliment a horror film can receive.
5. Jurassic World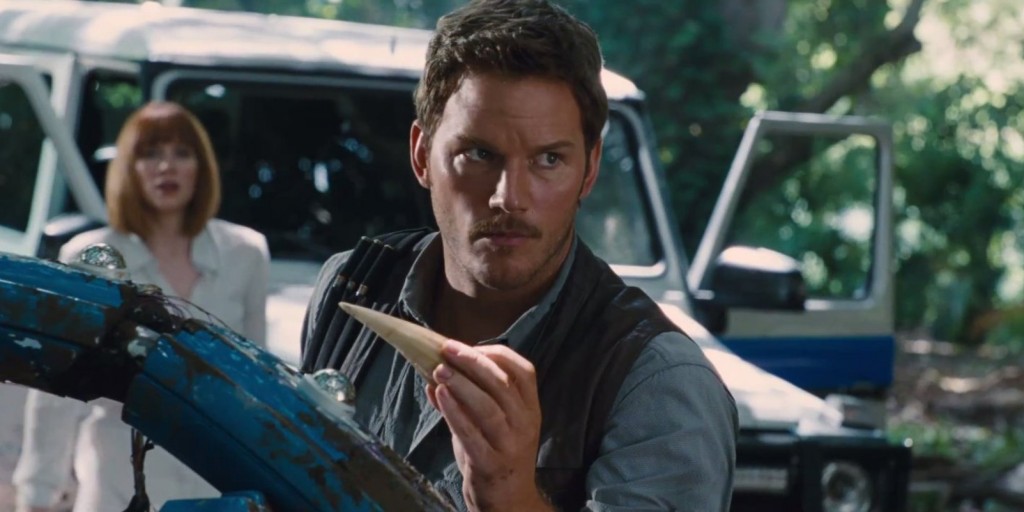 Summer 2015 was jam-packed with blockbuster sequels and spin-offs. Out of the many that hit theaters over the hot months, Jurassic World was undoubtedly the most successful. The movie earned over $1.65 billion at the box office, becoming the third highest-grossing film of all time and the highest grossing film of 2015 so far. In addition to being a smash commercial success, the Chris Pratt starrer also received a surprisingly positive critical response. Though critics agreed the film, which has a 71% fresh rating on Rotten Tomatoes, couldn't match the original, it earned praise for being a fun, entertaining, and visually dazzling feature – everything a summer movie should be. "It's not the cynical, cash-in cheesefest you feared. OK, Jurassic World is a little of that. But this state-of-the-art dino epic is also a blast of rumbling, roaring, 'did you effing see that!' fun," Rolling Stone concluded.
Worst of 2015
1. Fifty Shades of Grey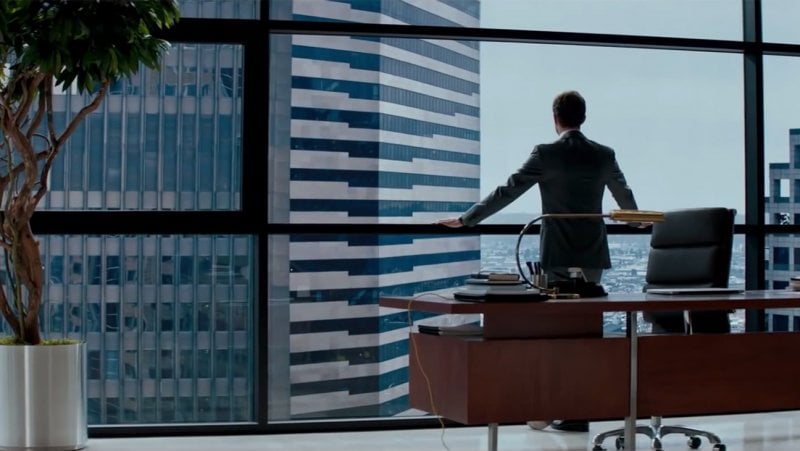 This train wreck of a movie was one of the most anticipated films of the year, as the erotic novels have famously sold bazillions of copies and ignited tons of controversy about whether or not the central relationship portrayed in them is a horribly misogynistic vision of a woman being abused and brainwashed by a powerful man or a sex-positive look at BDSM. Tons of women in particular read the books and much was made about whether the BDSM practices described within were becoming mainstream. Anyway, everyone knew about Fifty Shades by the time this movie was released, and many were expecting something that at the very least was going to be sexy. Wrong.
This might have made $569 million at the box office per Box Office Mojo, and the sequels are definitely happening because of that, but the movie was reamed by critics. There was some debate as to whether it was as bad as the books were poorly written, but the general consensus was that the leads had zero chemistry, the sex scenes were not titillating or boundary-pushing, and it was nothing more than a poorly done romantic drama. "Basically, they made a lousy, mid-2000s-era Katherine Heigl romance with a handful of explicit sex scenes spliced throughout the familiar clichés," said Richard Roeper.
2. Mortdecai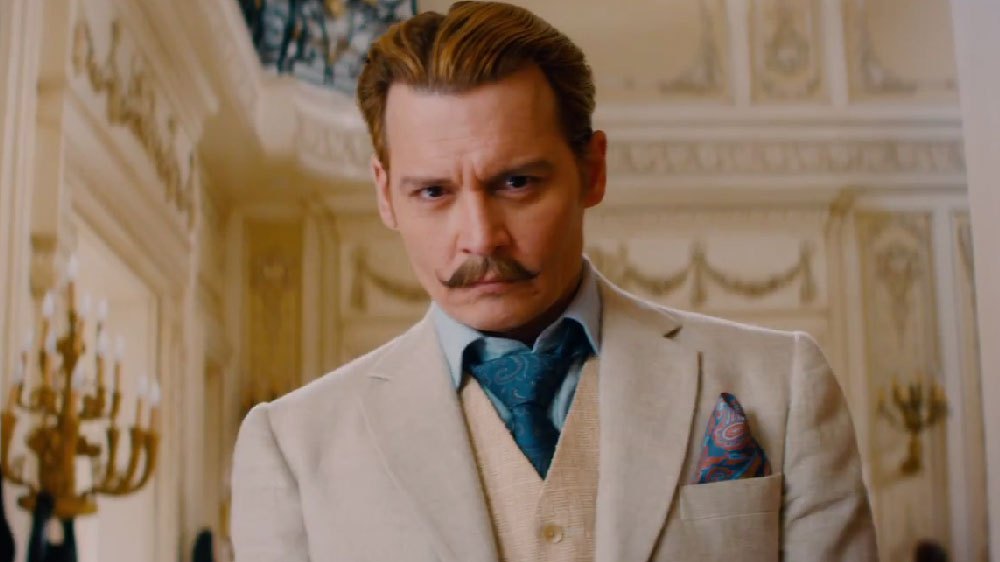 This Johnny Depp flop was another disappointment from the formerly renowned actor's post-Pirates career. The movie not only got terrible reviews for being incredibly unfunny, with a pathetic 12% on Rotten Tomatoes, but it also tanked at the box office, only making $30 million worldwide on a production budget of twice that, according to Box Office Mojo. Mortdecai is based on an obscure trilogy of mystery novels from the 1970s about a playboy-art-dealer-spy, and audiences didn't respond fondly to it, despite an A-list cast that, aside from Depp, included Gwyneth Paltrow and Ewan McGregor. "It's hard to think of a way in which the experience of watching the new Johnny Depp film could be any worse, unless you returned home afterwards to discover that Depp himself had popped round while you were out and set fire to your house," said Robbie Collin for The Telegraph. That review also referred to the film as "psychotically unfunny." Reading the bad reviews for Mortdecai is definitely one activity that is more fun than actually watching the movie itself.
3. Jupiter Ascending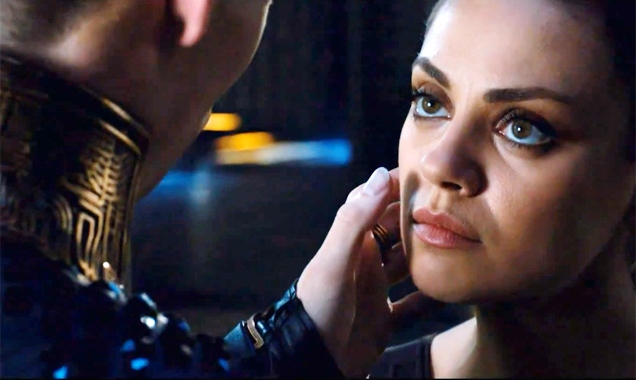 Science fiction fans want to believe that the Wachowski siblings will make another good movie aside from The Matrix. Unfortunately this year brought another misfire from the Wachowskis in this movie: a big budget, overly ambitious, visually impressive film that fails in the story department. Not even Channing Tatum and Mila Kunis could save this movie from filmmakers who are more concerned with making everything look interesting than telling a story.
The movie sees Kunis playing an average girl on Earth who finds out that she's really the princess of a planet in a faraway galaxy when Tatum's character, an alien ex-military hunter, comes to tell her about her true destiny. This was a huge box office flop, only making $181 million worldwide (most of that in foreign markets) on a budget of $176 million according to Box Office Mojo. Its poor reviews lead to a 25% rating on Rotten Tomatoes. Richard Roeper guaranteed that it would make it on his worst films of 2015 list back when it came out in February. And the poor Wachowskis are running out of chances to prove themselves in the theaters. At least their Netflix series Sense8 did a bit better.
4. Pixels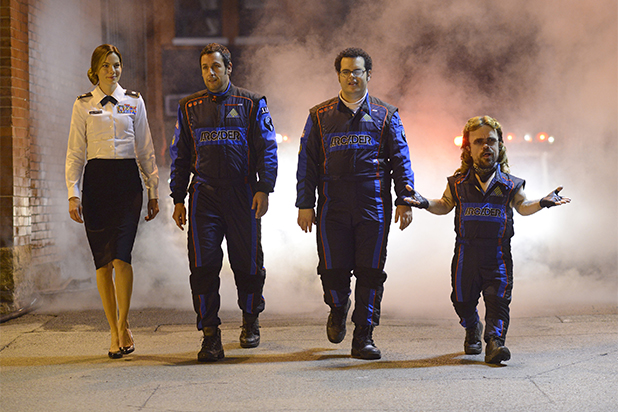 For all the hype it got, it seemed like the action comedy Pixels would mark a sort of comeback for Adam Sandler, but – unfortunately for him – that wasn't the case. The movie, which follows what happens when aliens misinterpret video feeds of classic arcade games as a declaration of war and attack Earth in the form of the video game characters, was widely panned, earning a low 17% score on Rotten Tomatoes. The film failed to deliver the fun, nostalgic trip that fans were anticipating on all counts, earning it unfavorable descriptors like "cheesy," "forgettable" and "interminable."
Aside from being overwhelmingly negatively reviewed, the movie was a commercial disappointment. The $88 million film earned only $24 million in its opening weekend. It has since earned most of its profit overseas, grossing a worldwide total of $202 million.
5. Fantastic Four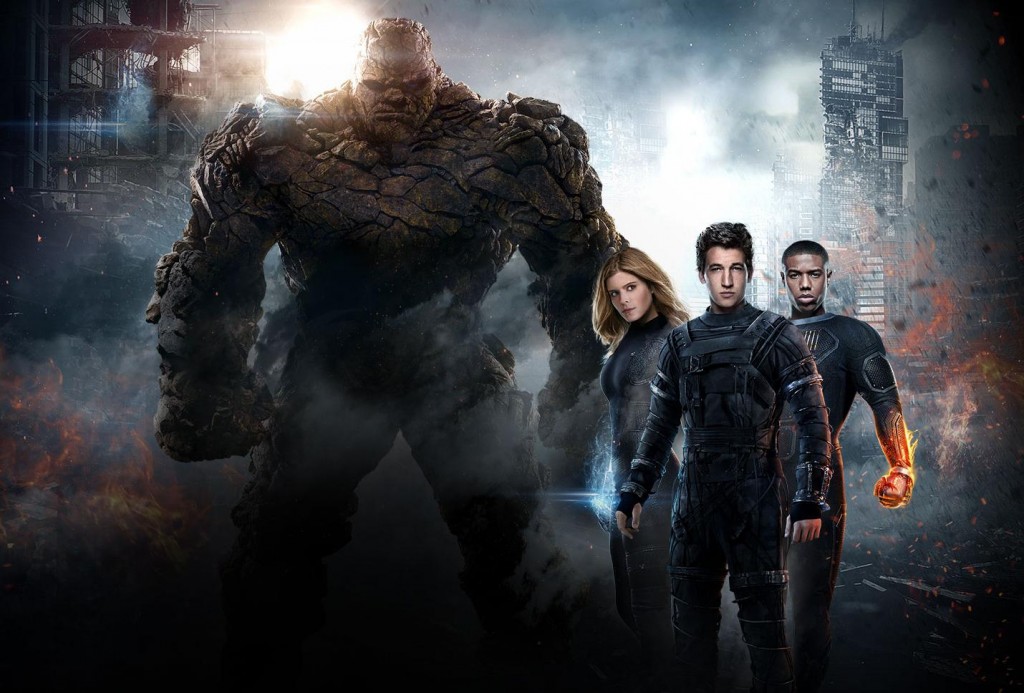 The latest adaptation of the Marvel superteam earned consistently bad buzz all throughout its production process and all the naysayers were proven right upon the films release. The movie earned a pitiful 9% score on Rotten Tomatoes, with critics calling it a "woefully misguided attempt" at a revival and a "step backward" for the entire (already lackluster) franchise. Between the rumors of on-set problems and the horrible reviews, it's no surprise the movie also crashed and burned at the box office. In the month since it's premiere, the film has only earned a worldwide total of $160.8 million against a $120 million budget. It also had the honor of recieving a "C" rating from audiences on CinemaScore on a scale of A+ to F, which The Hollywood Reporter called "the worst grade that anyone can remember for a marquee superhero title made by a major Hollywood studio."
Additional reporting by Michelle Regalado and Nathanael Arnold.
Check out Entertainment Cheat Sheet on Facebook!