The 5 Best Dramas Currently Airing on Television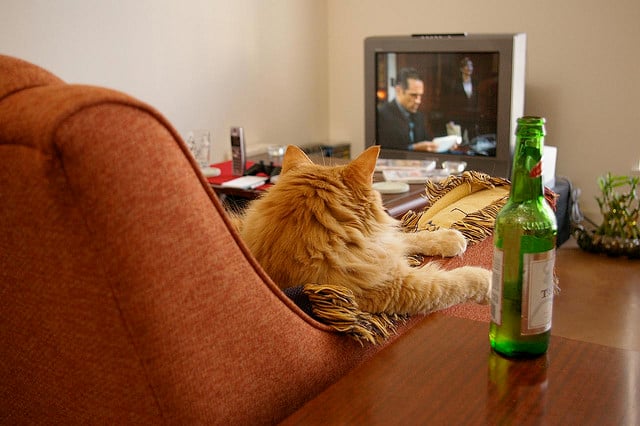 While there's been a lot of attention given to this year's new TV dramas like ABC's Marvel's Agents of S.H.I.E.L.D., NBC's The Blacklist, and Fox's Sleepy Hollow, there has been far less attention focused on long-running shows still earning high marks from critics and viewers alike.
With a variety of great dramas entering their third seasons and beyond, there is an abundance of great dramas that are worth the time to catch up on even if you find yourself way behind.
With that in mind, here's a list of the five best dramas currently airing on television. While the majority of these shows are currently in their third season and beyond, each of the following warrant a strong look and perhaps a binge-viewing catch up session if you have the time to do so.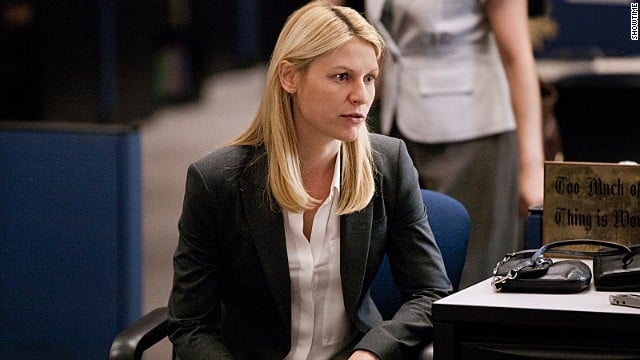 Homeland (Showtime) – Season 3
Now gaining steam in its third season, Showtime's Homeland has been one of the most buzzed about dramas since it first premiered on October 2, 2011. While the first season received near-unanimous acclaim en route to the 2012 Emmys for Outstanding Drama Series, the prevailing wisdom regarding the second season was that it had taken a small step back while still remaining one of the best shows on television. A little under halfway through the third season, the jury's still out when it comes to the latest season, but the radical new directions the show has taken have earned positive reviews so far. It's safe to say that Homeland continues to be one of the essential dramas to add to any viewing list.
Homeland is a drama-thriller developed by Howard Gordon and Alex Gansa loosely based on the Israeli series Hatufim created by Gideon Raff. The series stars Claire Danes as Carrie Mathison, a brilliant Central Intelligence Agency officer with bipolar disorder. While the first season revolves around Carrie's investigation into whether Nicholas Brody (Damian Lewis), an American soldier held captive by al-Qaeda, has been turned by the enemy and is a threat to American security, the second and third seasons have expanded the scope of the show to involve a variety of locales, nefarious terrorist organizations, and the threat of a high-ranking mole inside the CIA.
Homeland's third season currently owns a 91 percent Fresh rating on Rotten Tomatoes with many critics giving the season a positive review, but holding out on a final opinion until the show's storylines are fully revealed. Alessandra Stanley of the New York Times writes, "There are still irritating elements in Homeland, but now, almost midway through the narrative, the show has a surge of energy and even some reasons to keep watching."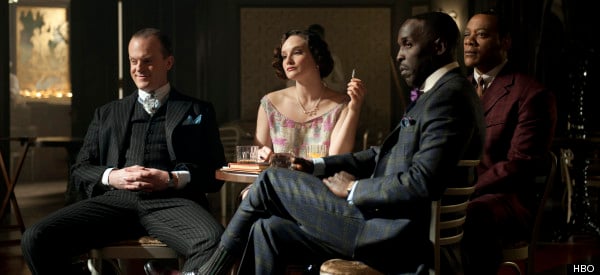 Boardwalk Empire (HBO) – Season 4
HBO's critically acclaimed period-drama Boardwalk Empire is now in its fourth season and is inspired by the book Boardwalk Empire: The Birth, High Times, and Corruption of Atlantic City by Nelson Johnson. The show has consistently been a key player during the award season, racking up 40 Primetime Emmy Award nominations during its run, including two for Outstanding Drama Series. With a supremely talented cast including Steve Buscemi, Michael Pitt, Kelly Macdonald, Michael Shannon, and many more, the show has been praised for the work of its ensemble cast, winning the Screen Actors Guild Award for Outstanding Performance by an Ensemble in a Drama series in both 2011 and 2012.
Boardwalk Empire tells the story of Enoch "Nucky" Thompsom (based on the historical Enoch L. Johnson), a political figure who rose to prominence and controlled Atlantic City, New Jersey during the prohibition period of the 1920s and 1930s. His criminal enterprise revolving around bootlegging and other illegal activities later attracts the attention of federal government agents while rubbing elbows with a variety famous historical figures, including mobsters and politicians.
Early critical reception of the fourth season has shown that the series is still going strong and remains one of the best dramas on television. Currently holding a 90 percent Fresh rating on Rotten Tomatoes, critics are unanimously praising the work of the show's talented cast. Mark A. Perigard of the Boston Herald writes, "This season, Boardwalk spreads its wealth to its excellent supporting players and serves richer stories." Mary McNamara of the Los Angeles Times explains, "Buscemi remains the thinking man's mobster, and Nucky's alliance with Chalky (Michael Kenneth Williams) deepens, the themes of race relations if only in the criminal world."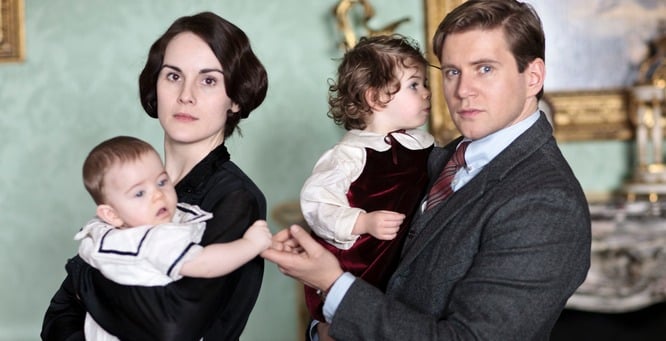 Downton Abbey (NYSE:PBS) – Season 4
Downton Abbey is currently in its fourth season and has been a consistent recipient of critical acclaim while being a mainstay for Primetime Emmy Awards since its premiere in 2010 on ITV in the United Kingdom and 2011 in the United States on PBS. Created by Julian Fellowes and co-produced by Carnival Films and Masterpiece, Downton Abbey received the Primetime Emmy Award for Outstanding Miniseries or Movie in 2011 and has been nominated for Outstanding Drama Series for seasons two and three while receiving a torrent of nominations and awards related to its writing and cast.
Set in the Yorkshire country estate of Downton Abbey, the series depicts the lives of the aristocratic Crawley family and their servants in the post-Edwardian era in which the characters are shown dealing with the effects of events such as the sinking of the RMS Titanic, World War I, and the outbreak of Spanish influenza. With a talented ensemble cast including Hugh Bonneville, Jessica Brown Findlay, Laura Carmichael, Jim Carter, and Brendan Coyle, Downton Abbey has become one of the most successful British costume-dramas of all time, as well as one of the most widely watched television shows in the world.
There currently aren't enough reviews from critics to get a sense of the fourth season's overall reception, but British critics have had a fairly negative reception so far. Sam Wollaston of the Guardian writes, "There's a dustiness and a mustiness about the place, a sense of same-old, same-old," while Andrew Anthony of the Observer explains that, "Too many tragedies and extraordinary turns of fate have befallen the house for it to entertain anything so deathless and mundane as normality. There's simply no going back." Still, there's no doubt that Downton Abbey remains one of the essential drama viewings of the season even if the newest season doesn't match the highs of its predecessors.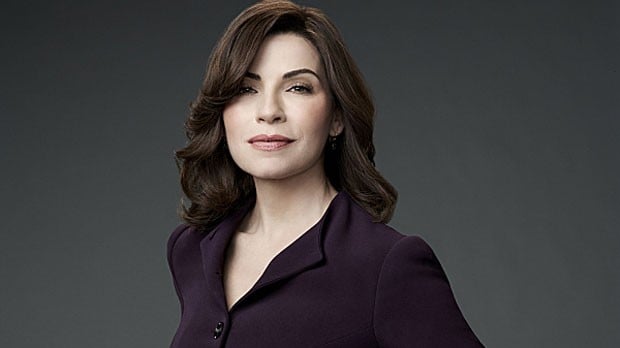 The Good Wife (NYSE:CBS) – Season 5
Now in its fifth season, CBS' The Good Wife is widely regarded as one of, if not the best broadcast drama currently on television. Created by Robert King and Michelle King, The Good Wife has been nominated for 24 Primetime Emmy Awards, including two nominations for the Primetime Emmy Award for Outstanding Drama Series. Additionally, the show's star Julianna Margulies has been consistently praised for her performance in the series, winning a Primetime Emmy, a Golden Globe, and two Screen Actors Guild Awards throughout the show's run.
The Good Wife revolves around Alicia Florrick (Margulies), whose husband Peter Florrick (Chris Noth), a former Cook County state's attorney, becomes embroiled in scandal following corruption and sex charges. Partly inspired by the Eliot Spitzer prositution scandal and other high-profile political scandals, The Good Wife is one of CBS' few heavily serialized shows with season-long story arcs along with stand-alone procedural storylines that are resolved within episodes.
If you believe the critics, The Good Wife's fifth season is among the best of the series, securing a 100 percent Fresh rating on Rotten Tomatoes. Hank Stuever of the Washington Post writes, "Without revealing anything, I'll simply pause to admire The Good Wife's tireless and almost always flawless juggling act."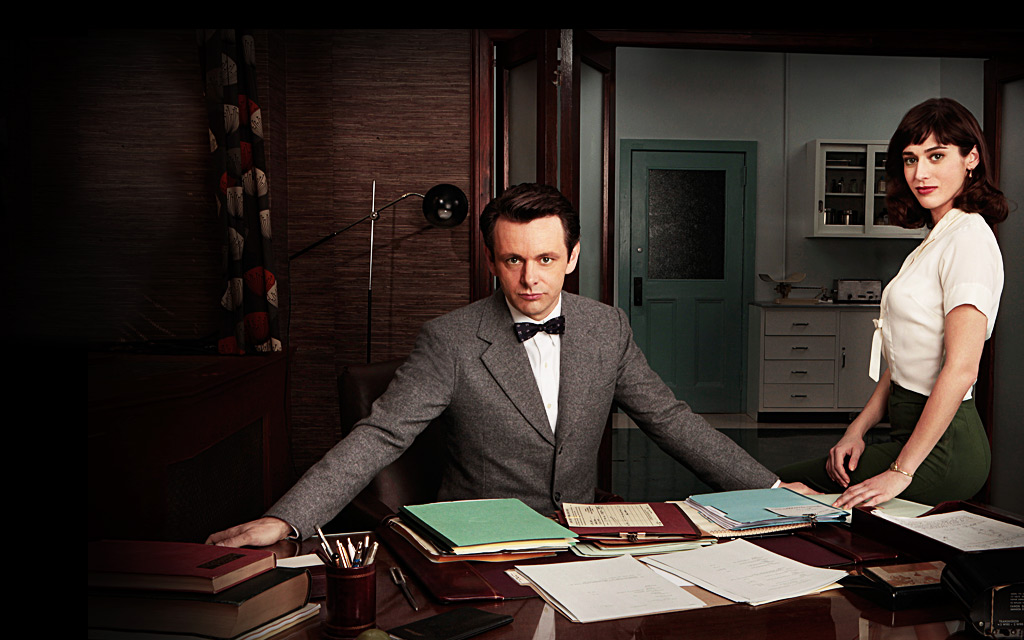 Masters of Sex (Showtime) – Season 1
Showtime's Masters of Sex is the only new drama on this list, but if you believe the critics, it belongs among the top dramas of the year and will be in the hunt for a Outstanding Drama Series at this year's Primetime Emmy Awards. Developed by  Michelle Ashford and based on Thomas Maier's biography Masters of Sex: The Life and Times of William Masters and Virginia Johnson, the Couple Who Taught America How to Love, the show premiered on September 29, 2013 and was renewed for a second season by the network less than a month later on October 22, 2013.
Starring Michael Sheen and Lizzy Caplan, Masters of Sex tells the true-life story of Dr. William Masters and Virginia Johnson — two researchers who pioneered the study of human sexuality beginning in the late 1950s at Washington University in St. Louis, Missouri. In June, the show was award the Critics' Choice Television Award for Most Exciting New Series while earning a strong 89 percent Fresh on Rotten Tomatoes. Robert Blanco of USA Today writes, "Based on the first six episodes, we're being introduced to a show that can enlighten, entertain, and contend for Emmys, all in the same breath. And that's great."
Don't Miss: Lionsgate on 'Catching Fire': Spend Money to Make Money.