The 5 Best HBO Shows to Binge Now That 'Game of Thrones' Is Over
If you're one of the many HBO subscribers who pay the premium to watch Game of Thrones, you may wish to hesitate before canceling your subscription. While Game of Thrones may be one of the greatest epic sagas to ever grace the Home Box Office, it's not the only series worth your time on HBO.
While one of the few fantasy epics to open and close to such an unrivaled fan base, HBO has been home to other series that are more than binge-worthy. Below, you will find a list of HBO shows just waiting to be appreciated. One heads-up: The Sopranos is not included in the list below, for who hasn't seen it already? If you haven't seen it, then watch it.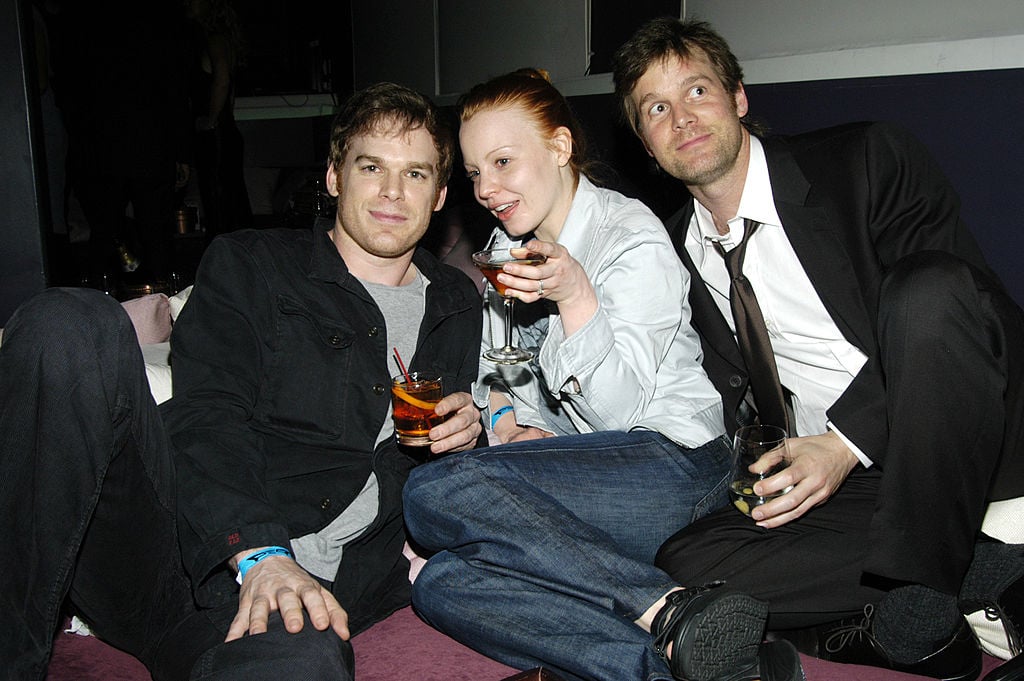 'Six Feet Under' (2001 – 2005)

Six Feet Under, though only lasting five seasons, infused a bit of magical realism and a great deal of internal conflict and familial trauma into its relatively short run. A family, coping with the death of their patriarch, must come to terms with his absence, as well as the secrets, lies, and fears over-running their lives.
The family – operating a funeral parlor out of their home – confront their mortality daily. While sometimes darkly comic, at other times, the show is a nuanced and emotionally stirring exposé on life, leading to one of the most famous, and adulated, television finales in all of history (something GoT does not boast). The show stars Michael C. Hall, Peter Krause, Lauren Ambrose, and Frances Conroy.

'The Leftovers' (2014-2017)

After "The Sudden Departure," in which 140 million people disappeared without a trace, those left behind must cope with the loss of loved ones, as some try to figure out exactly where they went. Some become reclusive, others become aggressive, and society grows divided.
In Mapleton, New York, Kevin Garvey (Justin Theroux) tries to keep the peace between The Guilty Remnant – a cult-like organization that develops following the departure – and the rest of the townsfolk. Based on the best-selling novel by Tom Perotta, the show is a suspenseful and emotionally dramatic account of what it means to live through unexplainable loss. Never has grief been at the center of such an intricately weaved, sci-fi narrative.

'Big Little Lies' (2017 – present)

If you have yet to watch the first season of Big Little Lies, you still have time before season two premieres June 9, 2019. Big Little Lies – starring Nicole Kidman, Reese Whitherspoon, Zoe Kravitz, Shailene Woodley, and Laura Dern – combines murder mystery with melodrama to perfection.
Each of its main actors receive their fair share of time in the spotlight, yet offer completely different narrative arcs, and almost seem to exist within different genres; they are united through their children (who are in the same grade). Nicole Kidman lives a dark life with an abusive husband, while Reese Witherspoon virtually maintains a comedic purpose, as Shailene Woodley tries to overcome a major past trauma.

'Veep' (2012-2019)

Julia Louis-Dreyfus and the rest of the supporting ensemble are quite the entertaining bunch in this political satire. Veep invested nothing in its political candidates, in terms of their ability to comprehend the American public and make choices for the benefit of our entire nation.
Veep is endlessly funny. If you're looking for something a little less intense following Game of Thrones, then Veep may be the perfect choice for you. While some feel the last few seasons were a bit on the cynical and dark side, the show, overall, is positively reviewed as a comedic splendor.

'The Wire' (2002 – 2008)

A classic cat-and-mouse game between law enforcement and drug dealers taking place in Baltimore. Exploring the government and bureaucracy, as well as schools, the news, and media, The Wire is a captivating and socially relevant series.
The Wire stars Dominic West, Michael C. Williams, Sonja Sohn, Wendell Pierce, and more. The show takes off to a slow start, but once it gets moving, you're sure to be hooked. Connecting all of its characters an intricate web, as it explores society's problems at large, the show is beyond binge-worthy.