The 5 Best Male-Female Rock & Roll Duos
There's something completely fascinating about two-person rock bands. Perhaps it's the members' ability to seemingly be able to do it all in a genre that typically includes 4 or 5 members per band; maybe it's their ability to show us that rock bands don't need so many people if they contain truly talented musicians. Those things are part of the appeal, but the most important aspect of any two-person band is the chemistry the audience is allowed to witness between the two members, on stage and on record. This chemistry gets much more interesting when the members are a man and a woman (sorry, Black Keys fans). The five bands on this list include siblings, former lovers, best friends, and possibly enemies.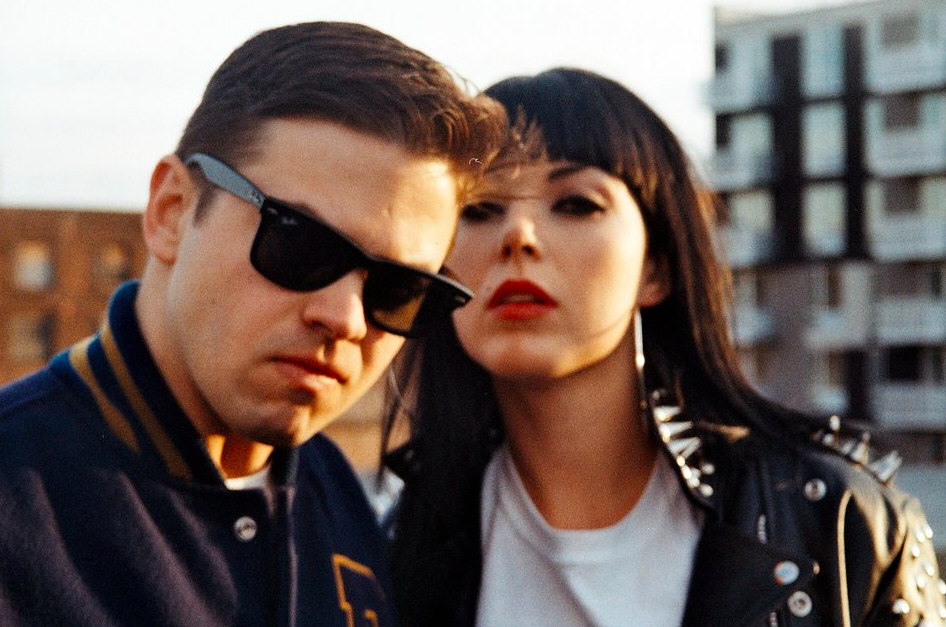 5. Sleigh Bells
Sleigh Bells consists of just-friends guitarist Derek Miller and singer Alexis Krauss of Brooklyn, New York. The two make a strange mix of homicidal heavy metal and children's ditties, a dynamic they also explore in their album artwork, which has included cheerleaders and bloodstained sneakers. They've also built the reputation of giving a killer live show. "Sleigh Bells demolish whatever space they perform in, whether backed with stacks of Marshall amps in front of thousands at Austin's Moody Theater or prowling the stage at LPR, a space intimate enough for them to hold hands with people in the front row," Rolling Stone raves. The duo's newest album, Bitter Rivals, dropped on October 8 and is being supported by a world tour.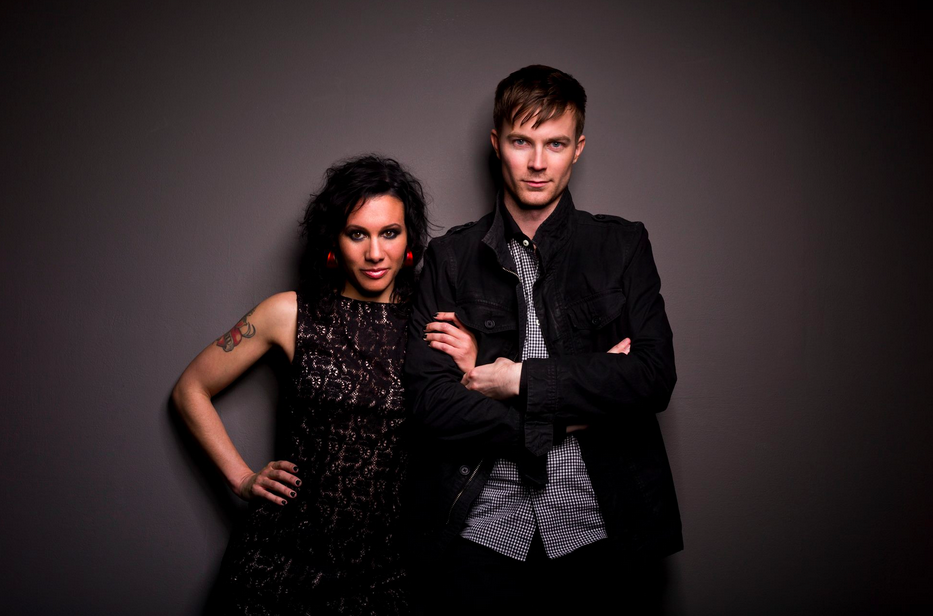 4. Matt & Kim
Matt & Kim are a fun band, probably the most fun of the bands on this list. They use their relationship as a platform for jokes at each other's expense rather than the dark brooding and sexual tension exhibited by other male-female duos. Perhaps the reason for this is Matt & Kim are the only duo on the list that are actually in a relationship. The two have dated since 2002 after meeting in Brooklyn, New York. Kim plays the drums while Matt fills in with a synthesizer. Their music is poppy and infectious, and takes significant influence from the worlds of hip-hop and electronica.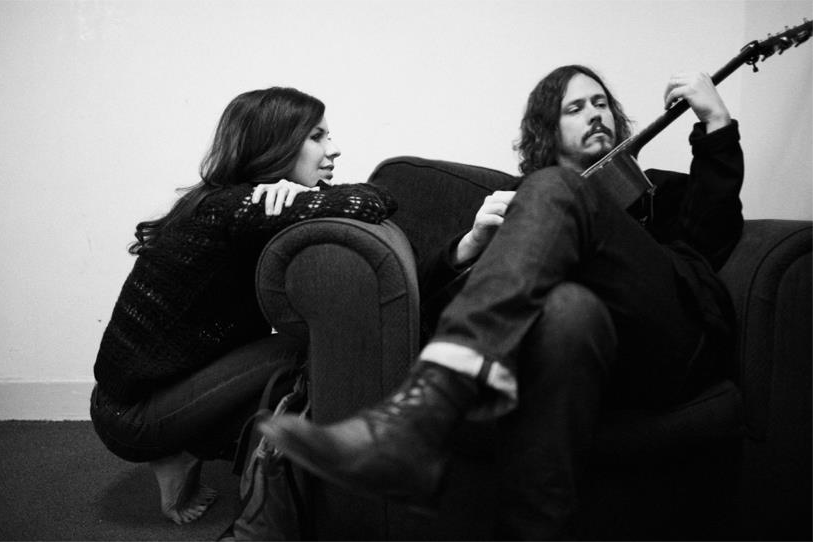 3. The Civil Wars
The brilliantly named folk-country duo the Civil Wars consists of singer and pianist Joy Williams of California and singer and acoustic guitarist John Paul White of Alabama. The two had a quietly beautiful bond, looking at each other and smiling their way through their intimate performances in which frequently the only instruments were their voices and White's acoustic guitar. The wedding bands on their fingers were misleading though, as the two are married, just to other people. The Civil Wars released their debut album Barton Hollow in 2011, but by 2012 cancelled remaining tour dates, citing "internal discord and irreconcilable differences of ambition." Though the pair put out a self-titled sophomore release earlier this summer — about which Rolling Stone said, "no pop act makes outsize romantic dysfunction sound as extravagantly pretty as the Civil Wars" — White and Williams currently have no further plans to work together and no tour dates have been scheduled.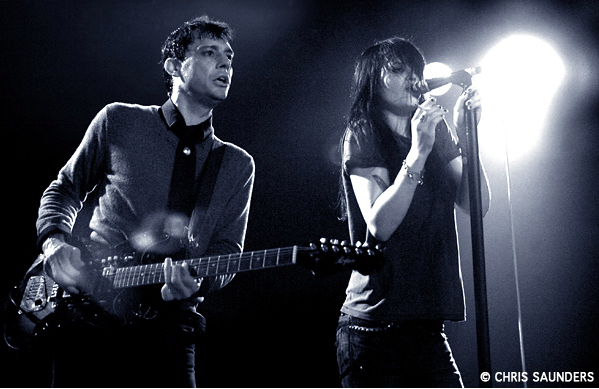 2. The Kills
Blues-punk duo The Kills includes vocalist Alison Mosshart and guitarist Jamie Hince, along with a drum machine they've nicknamed "Little Bastard," after James Dean's infamous Porsche. This is another duo that insist they have no romantic history and are just best friends, though fans and journalists alike frequently refuse to believe them (Hince is actually married to supermodel Kate Moss). The Kills have managed to stand the test of time, despite Hince's marriage to the most famous model in the world and Alison's collaborations with Jack White, celebrating their tenth anniversary as a band in February of last year. Though the pair may not have sex in real life, they come damn well close to it at their shows, which are started with a kissing ritual and frequently ended with Alison jamming her crotch into Hince's guitar. Rolling Stone called their fourth and latest release Blood Pressures "sex-drenched fury."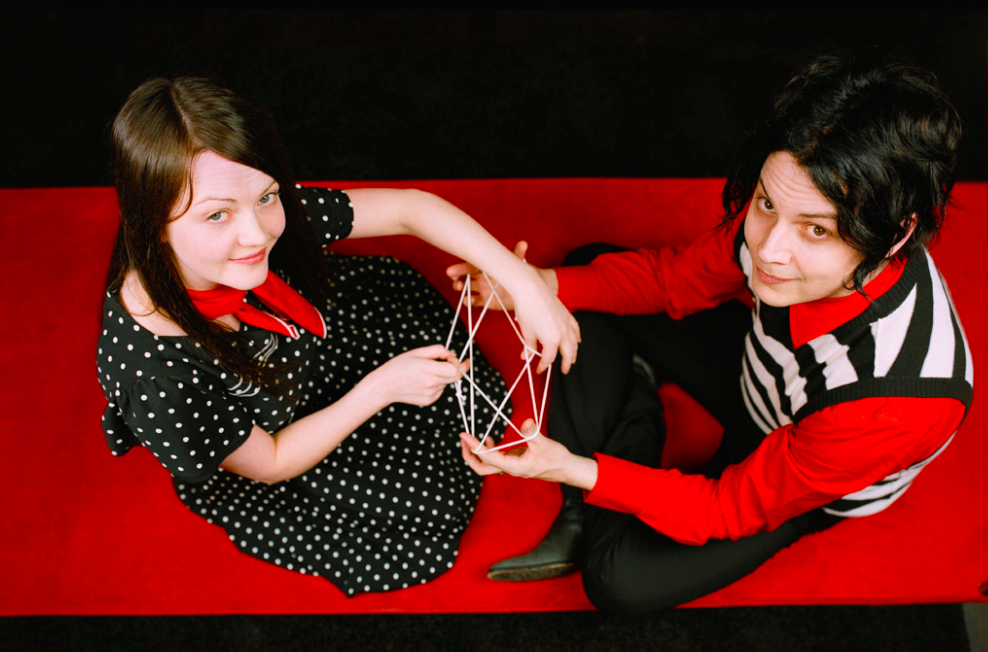 1. The White Stripes
The most famous of all male-female duos is Detroit-based garage rock band The White Stripes. Meg White played drums, Jack White did everything else, and together they had an intuitive, almost childish chemistry — it pains the music community greatly to have to write all that in past tense. The White Stripes announced they were disbanding after over a decade together on February 2, 2011 and subsequently ruined Groundhog Day for Candy Cane Children (what Stripes fans call themselves) the world over. Jack and Meg cultivated a significant amount of Dylan-esque mystery around their relationship, which culminated in the Detroit Free Press finding copies of their marriage and divorce certificates, proving once and for all that Jack and Meg are not actually brother and sister, but former husband and wife. But Jack and Meg basically ignored that small fact and continued to refer to each other as siblings for the remainder of their career. While the White Stripes may be most famous for Elephant single "Seven Nation Army," which has unfortunately been adopted by the sports world for an unknown reason, they're also the band that made Quentin Tarantino's jaw drop at the Grammy's with their cover of Son House's "Death Letter" and introduced the world to the incredible talent that is Jack White. Wearing a uniform of black, white, and red, the White Stripes exemplified minimalism and mystery in every aspect of their work, including their relationship with each other.
Follow Jacqueline on Twitter @Jacqui_WSCS