The 5 Best Puzzle Video Games Ever Made
Puzzle games come in all shapes, sizes, themes, and tones. Some can be as brain-draining as designing the next Mars rover, while others are so easy babies can figure them out. The most remarkable ones start with a unique gameplay mechanic and expand on it throughout the course of the game. All five of the puzzle games below are fantastic and easily worth your time and energy.
As for our methodology, we averaged out the critic scores and user scores for each game on Metacritic. We figure that method provides the clearest picture of how well the games were received overall between the time of release and now.
5. Pushmo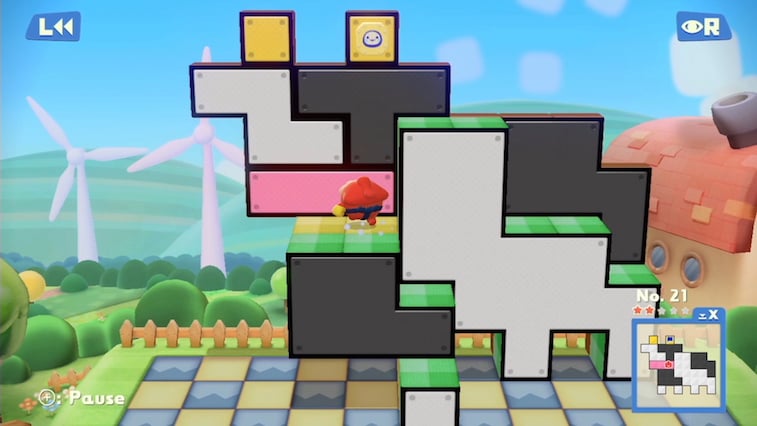 Composite Metacritic Score: 86.5
Pushmo is often billed as a puzzle platformer, but it's much more a puzzle game than a platformer. You control an adorably rotund character who starts each stage at the bottom of a wall that's divided into shapes. Your job is to waddle around, pulling out the shapes in the right order so you can hop onto them to reach the top. The trick is that you can only give each shape three tugs before it stops moving, which creates some seriously tricky puzzles when the levels get big. Add in some teleporters and switches, and you're looking at a game that will keep you occupied for hours on end.
4. Brothers: A Tale of Two Sons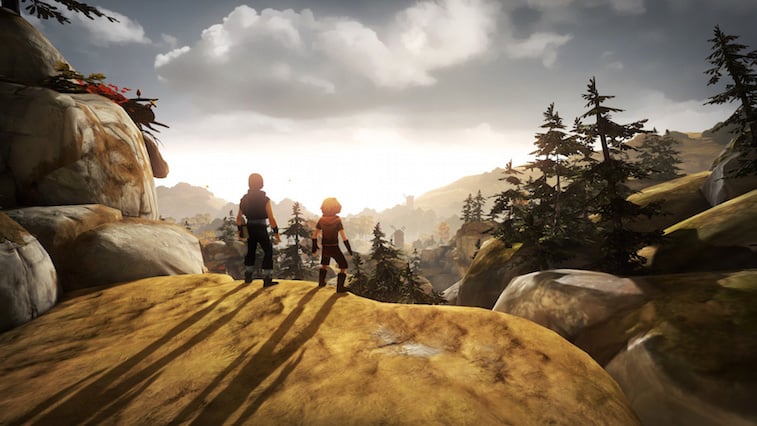 Composite Metacritic Score: 88
On the other side of the puzzle platformer spectrum is Brothers, a game that's more about navigating a gorgeous painted world than it is about solving repetitive puzzles. The unique feature here is that the game has you control the two protagonists at the same time, using a single controller. One analog stick and trigger controls one boy, while the other stick and trigger controls the other. It's tough to wrap your mind around at first, but eventually it clicks. The idea is to solve environmental puzzles in order to make your way to a tree that provides an antidote for your father's illness. And unlike most puzzle games, this one tells a deeply touching story.
3. Portal 2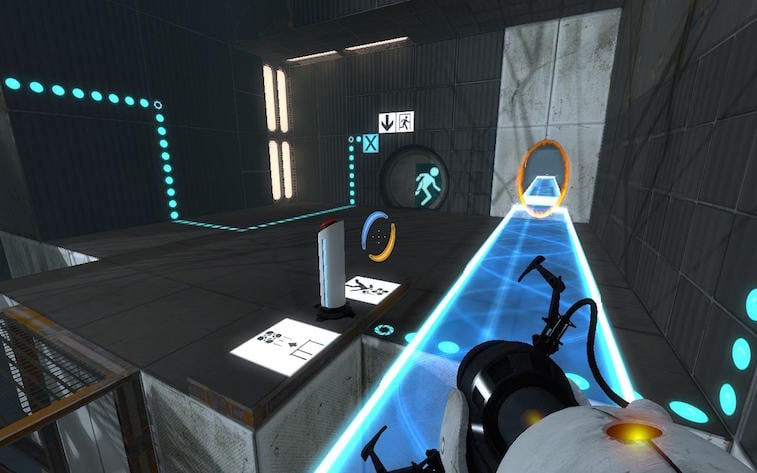 Composite Metacritic Score: 91.5
The original Portal performed the incredible feat of coming up with a gameplay concept so brilliant that it could support an entire game. What Portal 2 did was expand on the idea in what seems like every way possible. The premise is this: You have a gun that can create portals on any flat surface. So you can make two portals, then enter one and and pop out the other. Portal 2 adds all kinds of twists, like speed gel you can spray on the floor that makes you run at superhuman speed, and bounce gel that lets you leap incredibly high. It also has an engrossing story and a sidekick orb voiced by the exuberant Stephen Merchant.
2. World of Goo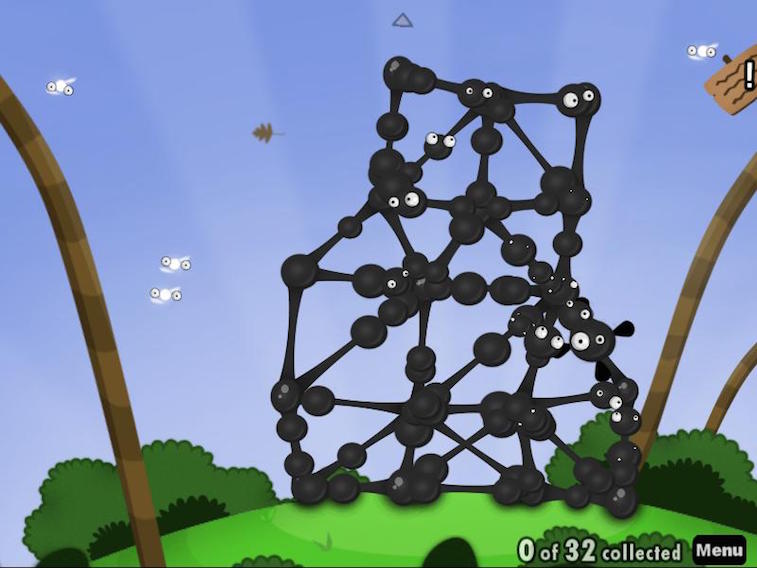 Composite Metacritic Score: 91.5
If you like stretching goo, this game's for you. The idea is to drag sticky balls of goo around on the screen to create impressively large structures — structures made entirely of goo. The trick is that each goo bridge and goo tower has to be mechanically sound, which means it needs a proper gooey foundation. Figuring out how to provide that without running out of goo is where things get tricky. It's a puzzling proposition.
1. Portal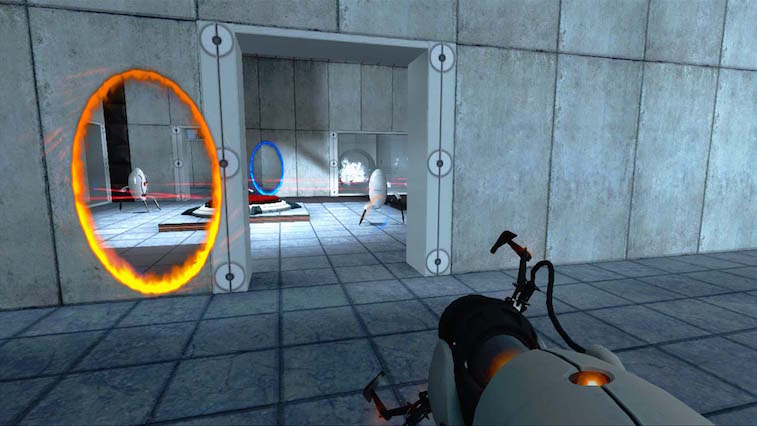 Composite Metacritic Score: 92
Often when a developer introduces a new game mechanic, it takes some time for the company to perfect it. Not so with Portal, a puzzle game Valve released in 2007 as an add-on to the Orange Box compilation set — a set that included much higher profile games like the Half-Life 2. While Portal may have seemed tacked on at first glance, players quickly found it to be every bit as brilliant and engrossing as the other classics in the box.
The idea is that you need to get from one end of each three-dimensional level to the other. To do that, you have a gun that can fire portals on any flat surface. Enter one portal, and you'll come out the other. Valve managed to come up with some truly devious room designs and explore every nook and cranny of the core idea. If you haven't played Portal, you're missing out.
Follow Chris on Twitter @CheatSheetChris
Check out Tech Cheat Sheet on Facebook!
More from Tech Cheat Sheet
Want more great content like this? Sign up here to receive the best of Cheat Sheet delivered daily. No spam; just tailored content straight to your inbox.