5 Actually Good Shows on Netflix to Binge With Your Parents Over Thanksgiving Weekend
Holiday weekends are a time for families to come together and over-eat. This is followed by the traditional collective food coma that takes place in the living room, where everyone passively watches something flashing on the TV screen. Perhaps you're spending time with family this weekend for Thanksgiving, and you need something that company of mixed ages can enjoy together. Never fear, Netflix is here.
This Thanksgiving, be the family member who makes a quick decision about which Netflix show you'll watch, instead of scrolling for an hour, choosing nothing, and ending up watching a Friends rerun you've seen a million times. (Not that there's anything wrong that that).
1. 'Schitt's Creek': the sassy series with a soft heart
It's impossible to feel bad while watching Emmy-nominated Canadian comedy. Even if you ate way too much.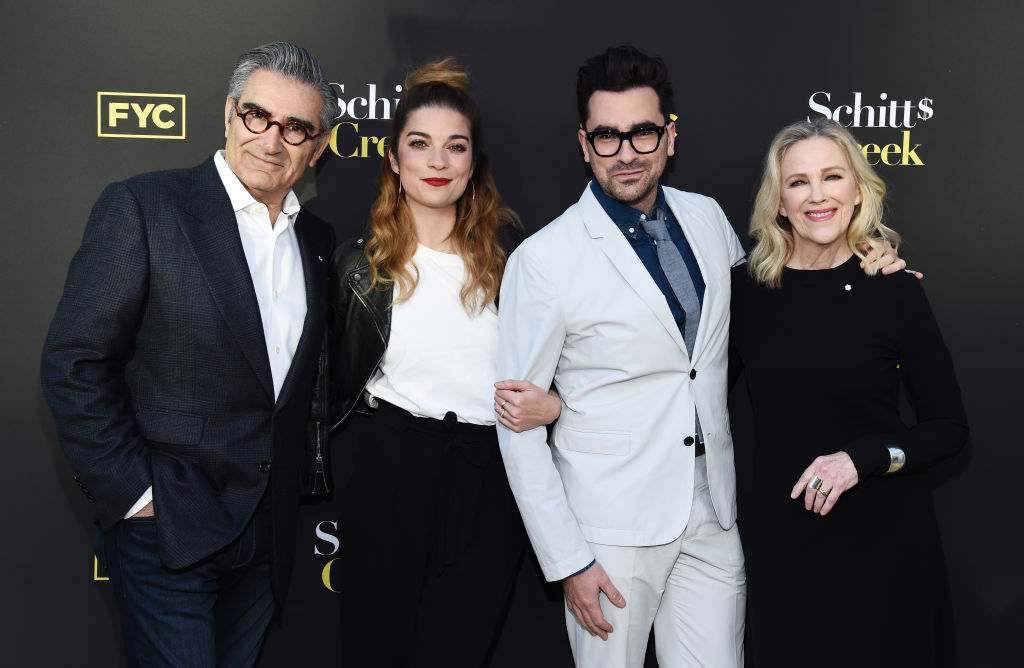 Your parents will appreciate seeing the hilarious Eugene Levy and Catherine O'Hara back together on screen (if they know what's good for them, anyway). The comedy duo, whose characters stole the shows in classic mockumentary films Waiting for Guffman and Best in Show, play John and Moira Rose on Schitt's Creek. The Roses, once outrageously wealthy and awful people, lose their fortune and end up in the small, podunk town of Schitt's Creek. But the show gets so much more creative, romantic, and hopeful than you might think from its premise (or even its pilot). Somehow each season is better than the last.
Eugene Levy created the show with his son Daniel Levy, who also plays Johnny Rose's son David on Schitt's Creek. Dan Levy serves pure comedy gold with his over-the-top facial expressions and giant, extraordinary, black-and-white sweaters. Actress Annie Murphy portrays David's sister Alexis, whose flair for the dramatic is the cherry on top of the wacky and somehow-lovable family. Together, the privileged misfits find their paths to happiness, and it's as hilarious as it is touching to watch.
2. 'The Great British Baking Show': Netflix's portal to unbelievable treats, cozy Christmas vibes
Okay, you probably expected this one on a Netflix series roundup. But seriously, what's more calming (and parent-friendly) than watching a determined baker frost little cakes inside a tent–which is placed in the middle of a pristinely green English pasture–all while soundtracked by cheerful piano music? It's like ASMR, but on television, and for people who need aggressive British accents instead of whispers to relax. You might fall asleep watching it, but then, you might dream of Baked Alaskas, so who's the real winner here?
Relieve yourself of the cutthroat, nerve-wracking nature of popular American food competition shows like Chopped. Bask in the glory of The Great British Baking Show's four-hour challenges that include several long, concerned stares into ovens.
3. 'The West Wing': worth the price of a potential family spat over politics
Behold the power of democracy. And of Martin Sheen as President Bartlet making passionate speeches in multisyllabic words about his beliefs, while violins swel. What is that we're feeling … could it be political optimism? This show makes us believe, if only for 42 minutes, that maybe if we all just work together, and listen to each other a little bit more, we could finally affect real change.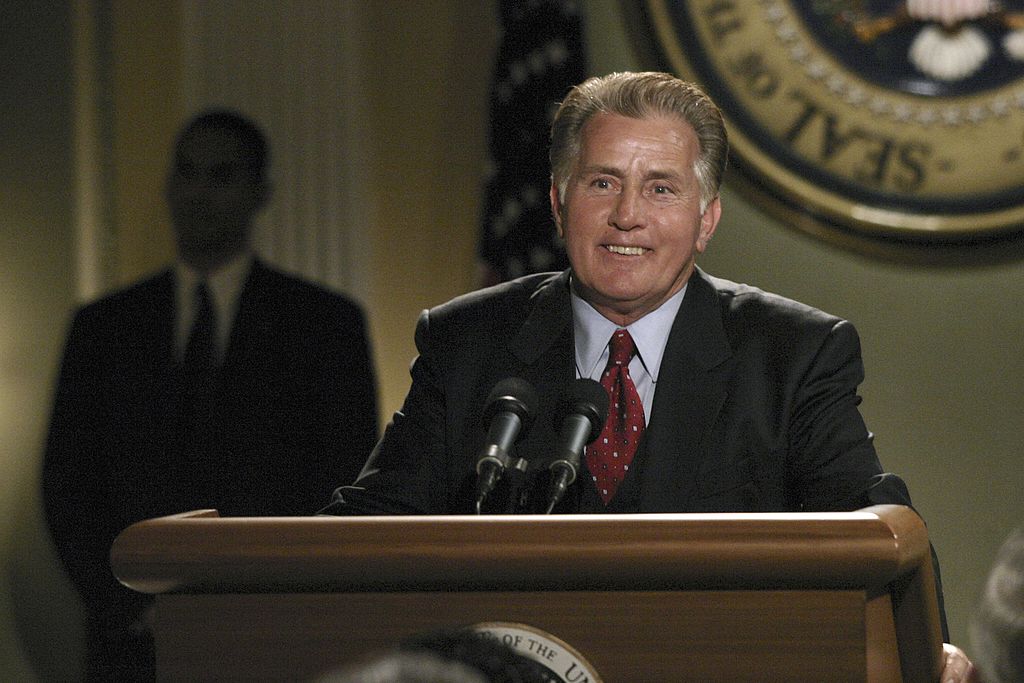 Sigh, The West Wing is about a realistic an interpretation of the American political landscape as Game of Thrones, but with the 2020 presidential election looming, we're here for a political fantasy land where things just get done. The Emmy-winning political drama, which aired from 1999-2006, still holds up. Also, duh, Allison Janney is in it!
4. 'The Good Place': the comedy series with curse words for kids
The show's lead Kristen Bell is sharp and fun to watch; D'Arcy Carden plays her robot-like, but "not-a-robot" character Janet, to perfection; and Ted Danson is … well, Ted Danson. What more do you people need from your television screen? Though the final season of The Good Place just wrapped up on NBC, the first three seasons of the show are just sitting there, waiting for you, on Netflix.
Also, good news in case you never got around to taking philosophy in college. The Good Place character Chidi, a philosophy Ph.D. student expertly played by William Jackson Harper, offers some mini refresher courses throughout the series.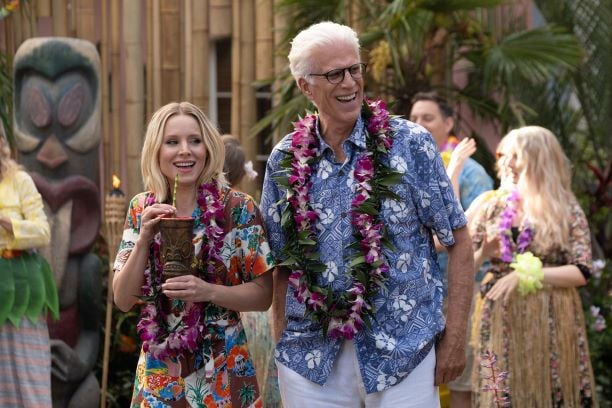 It's a hilarious, intelligently-written show (from the creators of Parks and Rec) about which we don't want to reveal too much, for fear of ruining the fun.
The Good Place also has an added benefit for younger Netflix viewers of sticking to age-appropriate swear words. For example, your kid can't really get in trouble for saying, "holy forking shirtballs," right?
5. 'The People v. O.J. Simpson': like going to the movies via Netflix
Do you ever wish you could go back to a simpler time, back when society had clear rules and there was justice in the world? Then this show is not for you.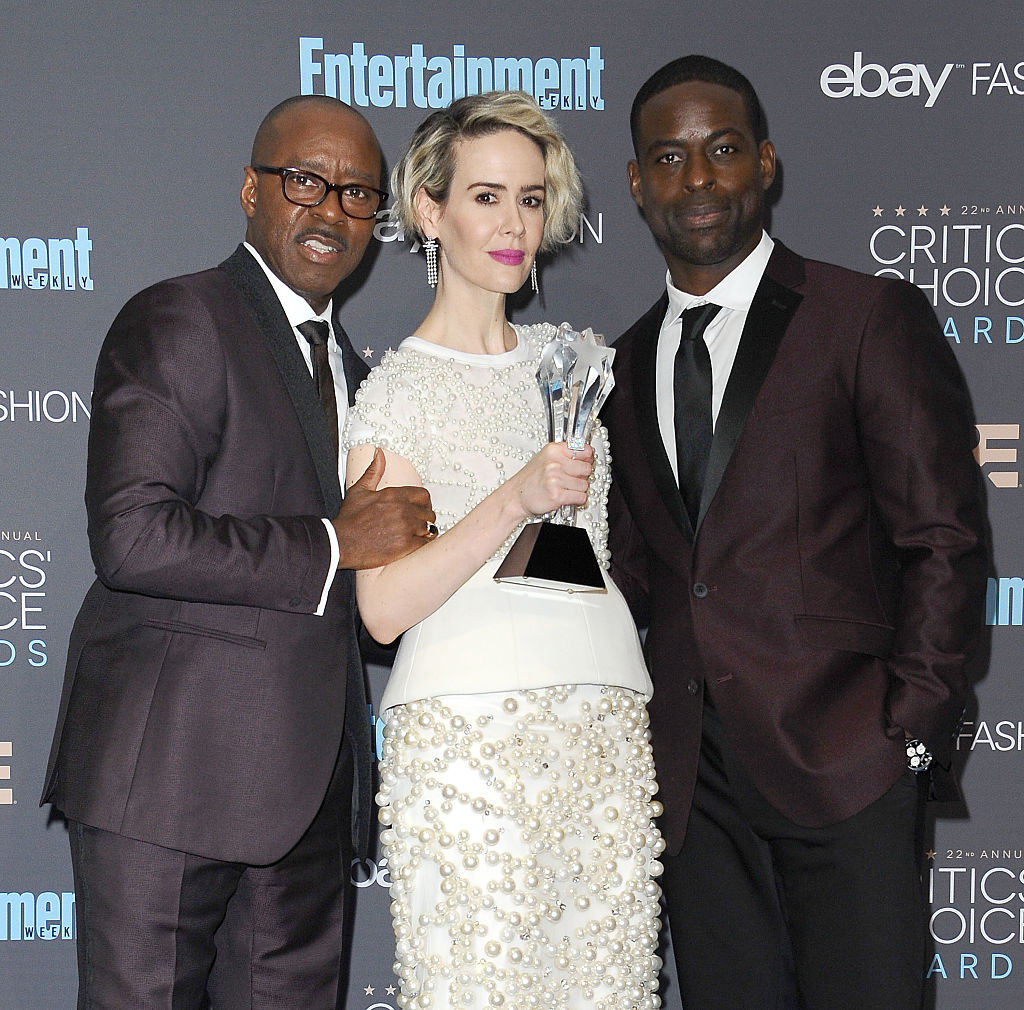 But what better way to distract yourself from all of the starch and sugar you consumed this weekend than a several-episode Netflix binge of a deeply addicting historical drama about one of the most famous court cases of all time? Ryan Murphy's Golden Globe-winning The People v. O.J. Simpson traces the incredible true story of the key players in this 1990s infamous trial. This story has everything: fame, romance, betrayal, racial tension, murder, sexism, bad haircuts, a live glove fitting, one very long, slow car chase, and last but not least, Ross from Friends playing a Kardashian.
Maybe your older relatives will share their memories of the O.J. trial's 24-hour coverage. You might even end up in a meaningful family discussion about the intersection between race, gender, and class that the show explores in its nuanced manner. Who knows, you might even learn something.
Happy bingeing, in more ways than one!