The 5 Biggest Winners of the 2016 Sundance Film Festival
Every year, film fans get so wrapped up in the buzz surrounding the Sundance Film Festival that they forget it's not just a place for movie premieres — it's actually a competition, too. And before filmmakers, distributors, fans and spectators pack up and head out of Park City, Utah, the jury of Sundance voters award several trophies to the distinguished films screened in competition there.
This year, the award ceremony was held on January 30. From historical dramas to films about corpses with flatulence issues, the Sundance voting committees bestowed honors on films that were diverse, subversive and completely engaging. Each year, the jurors change — and most come from the film industry. This year, everyone from Winona Ryder to Beasts of No Nation director Cary Fukunaga had a say in who went home with the year's top prizes. And then, of course, there are the audience awards — where those who shelled out big bucks and stood in long lines get a chance to cast their votes, too. Here are the winners of Sundance's most prestigious awards.
1. The Birth of a Nation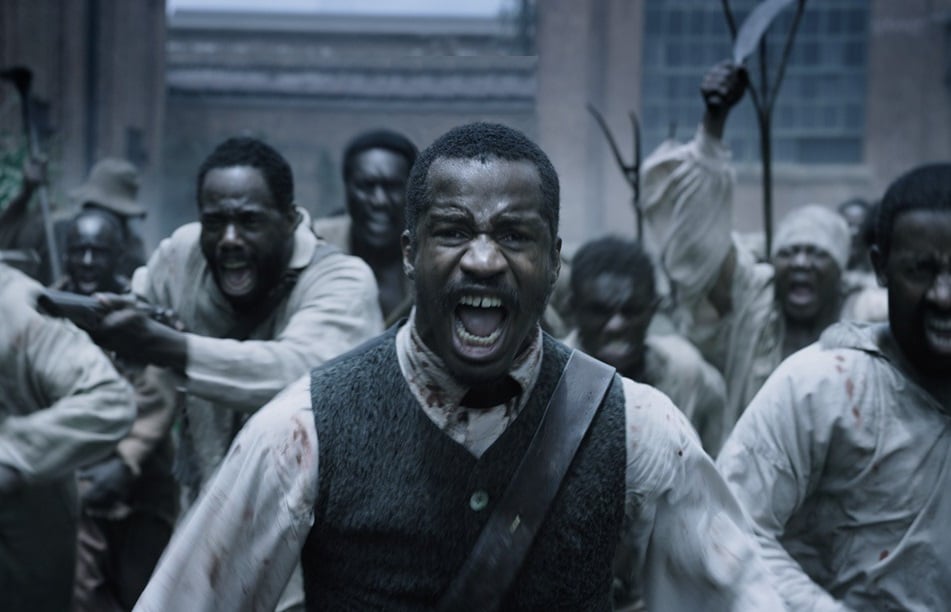 Nate Parker's epic indie about Nat Turner leading a slave rebellion already won big at Sundance before the trophies were even handed out. The Birth of a Nation — which was the talk of the festival — scored a record-breaking $17.5 million distribution deal with Fox Searchlight. So in many ways, the awards that Parker received — the Grand Jury Prize (Dramatic) and the Audience Award (Dramatic), is icing on the cake. Still, it seems fitting for a film that garnered so much support throughout the ten day festival to finish on a high note. Now the rest of us just have to wait patiently for The Birth of a Nation to hit theaters so we can see why it had Sundance so excited.
2. Morris From America
The synopsis for Morris From America is pretty simple: "The romantic and coming-of-age misadventures of a 13-year-old American living in Germany." But while the subject matter isn't particularly complex, the film still confronts and manages to delve deeply into some pretty universal themes — racism, adolescence and cultural misunderstanding. Morris From America was a big hit with Sundance audiences, and with the voting jury as well. The film took home two awards — writer-director Chad Hartigan won the Waldo Salt Screenwriting Award, and Craig Robinson — who plays Morris' father — received a U.S. Dramatic Special Jury Award for Individual Performance. A24 acquired Morris From America for a seven-figure U.S. distribution deal.
3. Weiner
Go ahead and laugh at the title — there is something impossibly ironic about a politician named Anthony Weiner destroying his career with a sexting scandal. But according to those who viewed Weiner, Josh Kriegman and Elyse Steinberg's documentary about the former congressman's failed attempt at a political comeback, his story isn't always all that funny when you really look at it. While other documentaries at Sundance, like Newtown and Werner Herzog's Lo & Behold earned effusive praise from Sundance viewers, it was Weiner that ultimately took home the  U.S. Grand Jury Prize: Documentary. Sundance Selects will release Weiner in North American theaters this spring.
4. Swiss Army Man
It's one of the strangest films ever shown at the Sundance Film Festival. Swiss Army Man, about a marooned young man (Paul Dano) who uses a washed up corpse (Daniel Radcliffe) to make it back to the mainland — and quickly discovers that some bodily functions continue post-mortem — definitely wasn't a hit with everybody at the festival. But directors Dan Kwan and Daniel Scheinert were rewarded for their bold storytelling. Swiss Army Man won the Sundance Directing Award (U.S. Dramatic) and proved that even the most out-there movie ideas can be successful if you have the right creative team behind them.
5. As You Are
It's been described as "the telling and re-telling of a relationship between three teenagers." And it's been hailed for its bold narrative construction, authentic early-'90s setting and emotionally wrought storytelling. While it didn't get quite as much buzz as some of the other films at Sundance this year, Miles Joris-Peyrafitte's daring debut film, As You Are, managed to score a prestigious accolade. The 23-year-old won the U.S. Dramatic Special Jury Award — a prestigious honor that should give him some clout when he's searching for distributors.
More from Entertainment Cheat Sheet: