The 5 Must-See New Netflix Originals Coming in June
As Netflix endlessly pumps out fresh and original content, it can prove challenging to keep track of all the new shows and movies hitting the streaming platform. When the "trending now" and "new release" sections aren't enough, you're forced to search the internet for all the new must-sees.

From bound-to-satisfy sitcoms to full-length features, several Netflix original movies and shows are coming soon. Below, you will find a list of the most highly anticipated originals to look out for in June. Keep in mind that a new season of Black Mirror is on its way, alongside season three of Designated Survivor and 3%; however, since these are not new, they will not be included in the list below. Season four of Stranger Things will come out in July.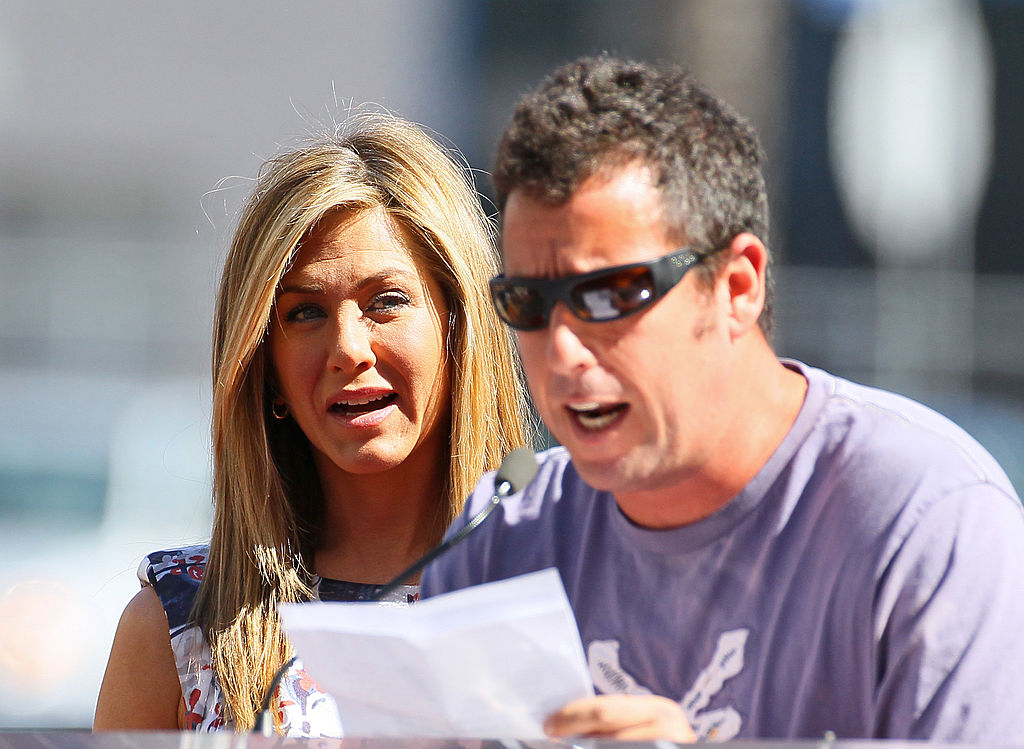 'Mr. Iglesias:' Netflix original series available June 21, 2019

Mr. Iglesias, as the name itself so subtly indicates, will star Gabriel Iglesias in the title role. If the sitcom reaches anywhere near the comedic level he attains during his stand-up routines, several of which are also available on Netflix, this show should make it well past season one. However, Netflix hasn't been so kind to sitcoms as of late, even if they're culturally relevant and socially vital (think One Day at a Time).
Gabriel Iglesias will play a high school teacher who tries to groom his students to reach their full potential. The show will also star Sherri Shephard (The View), Maggie Geha (Gotham), Jacob Vargas (Jarhead), and Richard Grant (Daddy Day Camp).

'Leila:' Netflix original series available June 16, 2019

Leila is a new Indian series coming to Netflix based on the novel by Prayaag Akbar. The series will follow Shalini: a woman in search of her lost daughter who has been taken. Given the plot description, will it be similar to 1991's Not Without My Daughter starring Sally Field?
Leila will star Huma Qureshi (Jolly LLB 2), Siddharth (The House Next Door), Urmi Juvekar (Detective Byomkesh Bakshy), and Rahul Khanna (Wake Up Sid).

'Murder Mystery:' Netflix original movie available June 14, 2019

Jennifer Aniston and Adam Sandler have teamed up again for Murder Mystery. Last season together in 2011's Just Go With It, the two were quite the enjoyable on-screen pair, despite the critical panning.

Adam Sandler and Jennifer Aniston will portray a married couple who travel to Europe for a getaway, with the hopes of rekindling a little lost romance. However, things go awry when they wind up framed for the murder of an elite and elderly billionaire.
Jennifer Aniston and Adam Sandler are both comedic geniuses in their own right, and this movie is shaping up to be one of Netflix's most highly anticipated summer blockbusters.

'Malibu Rescue: The Series:' available June 3, 2019

Targeted at a young audience, Malibu Rescue: The Series will follow the release of the Netflix movie, covering the same topic, that premiered in May. The series will focus on a group of scrappy aspiring lifeguards who go head-to-head with the snobby, rich locals for a chance to rule Malibu's best beach tower.
The series will be light and comedic, featuring bits of drama. Ricardo Hurtado (School of Rock), Jackie R. Jacobson (A Horse Story, Six Gun Savior), Abby Donnelly (Just Add Magic), Bryana Salaz (Age of Summer), and JT Neal (Bless This Mess) will all star in the Netflix original series.

'Rolling Thunder Revue: A Bob Dylan Story by Martin Scorsese:' Netflix original movie available June 12, 2019

In this film, Martin Scorsese takes viewers on a journey back through Bob Dylan's 1975 Rolling Thunder Revue Tour. Take a musician who won a Nobel prize in Literature for his socially relevant and culturally contemplative lyrics, and then add an ingenious director to its presentation; this one is not to be missed.
Whether or not you are a fan of Bob Dylan, the history, and the way in which it will be presented, will be more than worth your while.