The 6 Most Amazing Versions of Spider-Man We Love
Stan Lee's superhero Spider-Man stands as one of the most popular and enduring literary creations in the last half-century, and he has appeared across a wide variety of media since the first issue hit comic book stands in 1962. Here's a look at six of the most popular iterations of the arachnid superhero.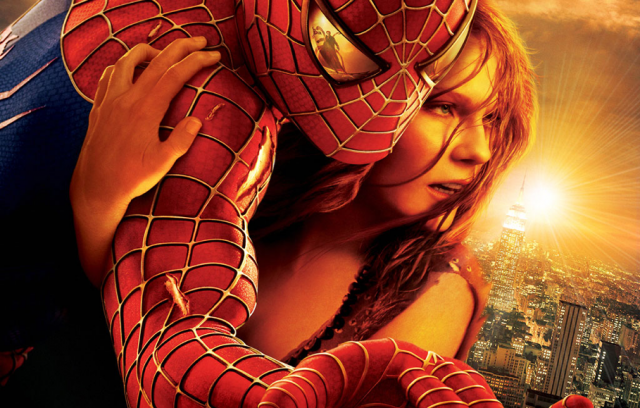 1. Tobey Maguire's movie hero
With all the attention on The Avengers franchise recently, it's easy to forget that the first big budget, live-action Marvel movies were in fact Samm Raimi's Spider-Man films, starring Tobey Maguire as Peter Parker. This version of the franchise produced three films, the first in 2002, the second in 2004, and the third in 2007. Spider-Man and Spider-Man 2 received positive reviews from critics for both Maguire's take on the hero and Raimi's directing, while Spider-Man 3 had mixed reviews.
The franchise made a star of Maguire, who was able to convincingly portray Peter Parker's journey from nerdy high school kid to confident superhero. The franchise was also aided by strong performances from a supporting cast featuring Willem Defoe as the Green Goblin, Kirsten Dunst as love interest Mary Jane, and James Franco as Parker's friend Harry Osborn.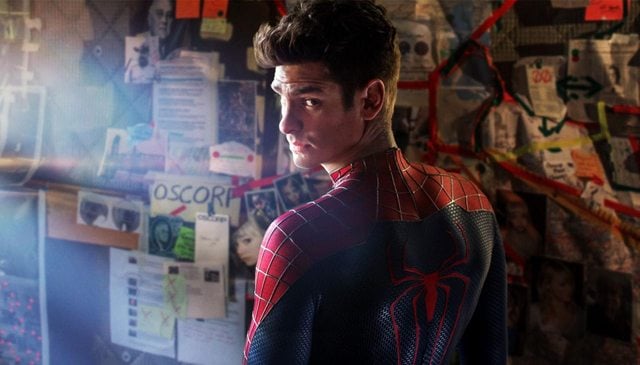 2. Andrew Garfield's quick reinvention
The Raimi-directed movies from Sony were originally set to extend into a fourth film, but Sony decided instead to reboot the franchise with a new cast and new director after Spider-Man 3 failed to be received as warmly as the other two films. The reboot brings Peter Parker back to high school, developing his abilities as a new superhero. Andrew Garfield, who also starred in The Social Network, plays Spider-Man, and real-life girlfriend Emma Stone plays Peter Parker's first love interest, Gwen Stacy. The Amazing Spider-Man was released in spring 2012 and received positive reviews from critics despite the fact that some were skeptical about launching a film reboot of the series so quickly after the first franchise ended.
"At 28, Garfield's slightly older than Maguire was when he played Peter Parker in 2002, but his combination of fresh-faced innocence, nervous agitation and wry humor is immediately appealing," said CNN critic Tom Charity, who also pointed out that the reboot frequently feels like a too-soon remake rather than a fresh take on the story. The Amazing Spider-Man 2 is set to hit theaters on May 2.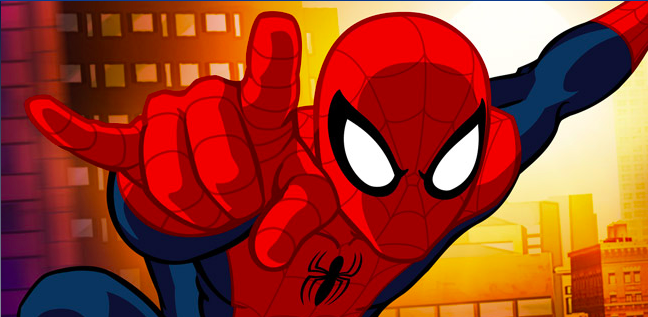 3. The Saturday morning cartoon
Upon the success of the comic, Spider-Man has been portrayed in a variety of animated series since 1967. The first was ABC's Spider-Man, running from 1967 to 1970. Various other cartoon versions of the superhero's story have aired continuously from 1967 until the most recent series from Disney XD, Ultimate Spider-Man, which began in 2012 and is still running. That show features the voice talents of teen star Drake Bell as Peter Parker.
According to this rundown from IGN of all the television versions of Spider-Man, the animated series Spider-Man and His Amazing Friends, which ran from 1981 to 1983, was particularly popular and became beloved by the generation of children that grew up watching it, creating more than a few comic book fans in the process. Spider-Man and His Amazing Friends appealed to kids both for its silliness and the inclusion of so many characters from the broad Marvel universe.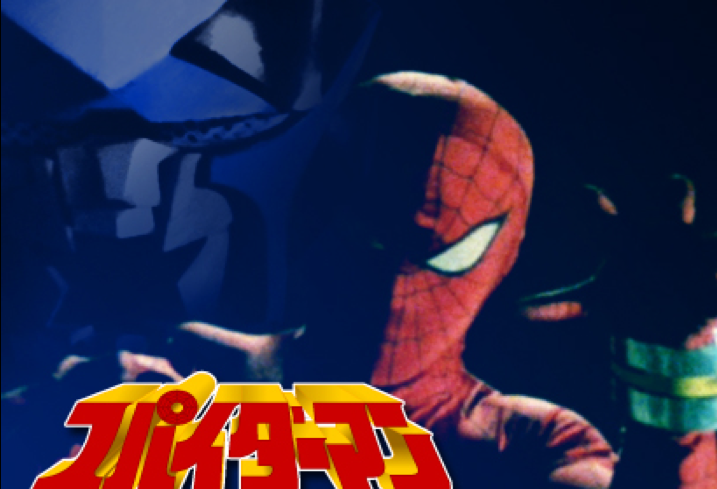 4. Anime and tokusatsu
Spider-Man isn't just an American or even a Western phenomenon — the character has been adapted into Japanese manga and a tokusatsu TV show. Japanese artist Ryoichi Ikegami illustrated the manga version of Spider-Man, which placed the superhero in a Japanese setting, in the early 1970s. The cast of characters is mostly the same as the Marvel comics, just with Japanese names: Peter Parker is Yu Komori in the manga. That manga series has been so popular that the books have been reprinted multiple times since their debut, and Marvel itself even released a translated (and slightly edited) version of the Ikegami manga in the 1990s.
Spider-Man has also made his way into Japanese culture on television, being featured in the tokusatsu show Supaidā-Man. Tokusatsu TV shows feature live actors and tons of special effects, often in the genres of science fiction and fantasy. Supaidā-Man was on the air in Japan in the late 1970s and told the story of a motorcycle racer named Takuya Yamashiro, who transforms into the superhero Supaidā-Man. Marvel calls the show "fun, frantic, and phenomenal."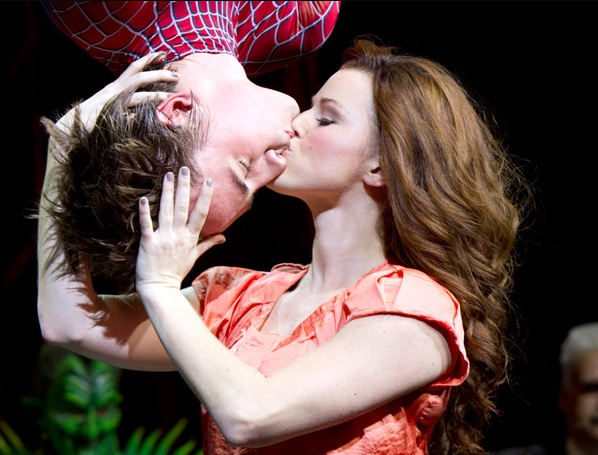 5. The Broadway musical
Peter Parker's story has been famously adapted into an action-packed Broadway musical called Spider-Man: Turn Off The Dark, starring actor Reeve Carney and with music by U2′s Bono and the Edge. The production has faced its fair share of difficulties, including injuries from the show's elaborate stunts and incredibly high costs, as well as lackluster reviews, but the Broadway version of Spider-Man is being included on this list for the sheer fact that Spider-Man's character and his story have shown such crossover appeal that they have been taken to a place as far from the pages of a comic book as one can imagine — the Broadway stage.
The musical ended its run on Broadway at the beginning of the year and is set to move to Las Vegas due to greater economic opportunity there, according to an article by The Wall Street Journal. That report said the production, which is the most expensive in Broadway history, wasn't making money in New York and is hoping that it will sell more tickets in Sin City.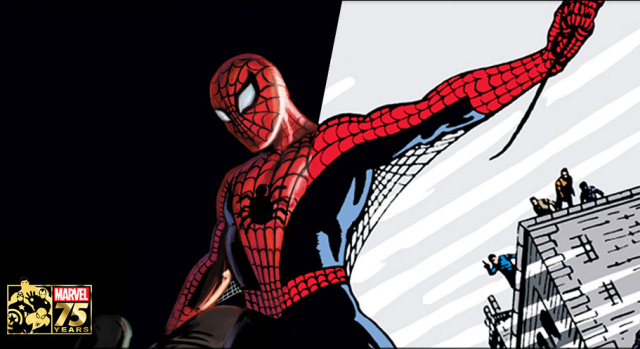 6. Stan Lee's original comic
Of course, any true fan knows that there's nothing like the original. Stan Lee has proven to be one of the most talented and influential artists of our time (if you don't take comic books seriously as an art form, you're behind the times), and he is the creator of the enormous Marvel universe.
After seeing success with The Fantastic Four, Lee wanted to create a teenage character for a younger demographic to relate to and ended up making Parker into someone anybody could simultaneously identify with and fantasize about becoming. Peter Parker is a nerd, a wallflower, a skinny loser who couldn't be further from a character like the hunky Clark Kent or ultra-rich Bruce Wayne. In Peter Parker, the average person can see him or herself. When he develops superpowers after being bitten by a radioactive spider, we watch him struggle both physically and morally with his new gift, just as we would in a similar situation. And when he beats the bad guy, soaring between buildings from his webs, we see our own possibilities of victory in him.
The first issue Spider-Man appeared in was Amazing Fantasy #15 from August 1962. The character has captured imaginations across a variety of projects for more than 50 years. Sound off in the comments below about what your favorite iteration of Spidey is and why you think the character has such lasting appeal.
More From Wall St. Cheat Sheet:
Follow Jacqueline on Twitter @Jacqui_WSCS