The Most Self-Destructive Musicians of the 20th Century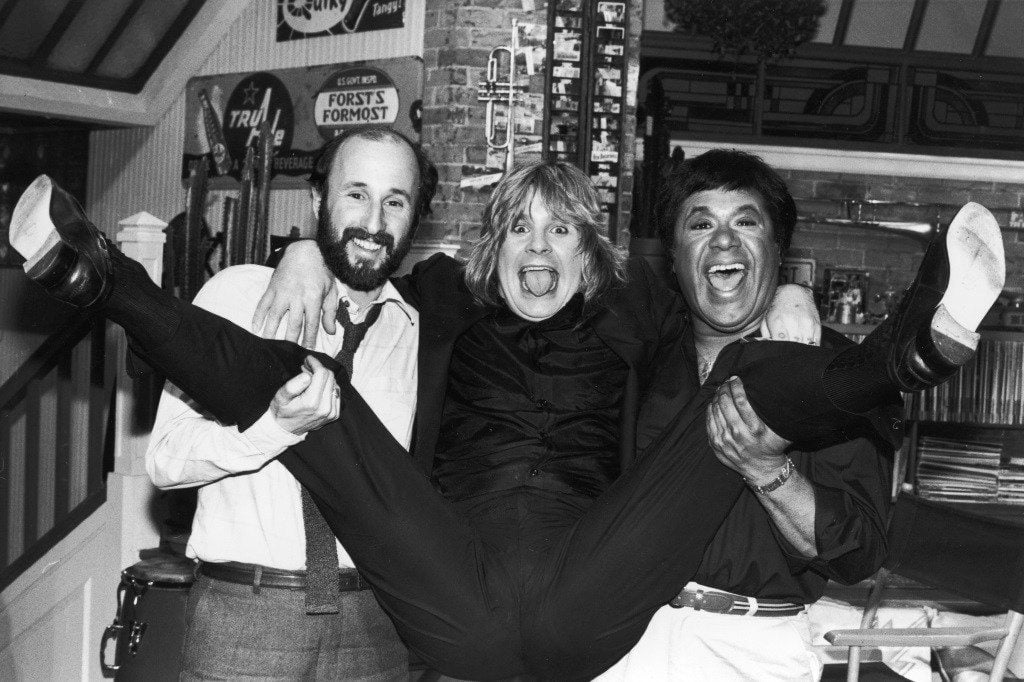 Music has a long history of riotous and even certifiably insane musicians, a history far predating the infamous mantras of "sex, drugs and rock n' roll." As such, any list of the most self-destructive musicians could easily number into the hundreds or even thousands. For the sake of brevity, we've limited this list to the twentieth century to profile six artists who self-destructed themselves into music history with drug abuse, property damage, and sheer insanity.
6. Charlie Parker
One of jazz's greatest players typified the rampant heroin usage among members of the jazz scene. Parker, also known by his nickname "Yardbird" or simply "Bird," went even further than his contemporaries in his drug use. It wasn't all heroin for Bird, though. Upon moving to  California, he replaced heroin with alcohol, as the former was more difficult to find on the West coast. Parker died in the 1955 of multiple causes related to his drug and alcohol abuse, including lobar pneumonia, heart attack, cirrhosis, and a bleeding ulcer. The coroner who performed his autopsy estimated his body to be between 50 and 60 years of age. He was 34.
5. Syd Barrett
Unlike many others on this list, Syd Barrett, who found short-lived but influential fame as Pink Floyd's initial frontman, didn't fall victim to heroin. The psychedelic singer with a knack for proto-glam fashions, believed to be schizophrenic, instead began using LSD almost daily at the height of its '60s popularity. In combination with a fragile psyche and the pressures of stardom, this caused Barrett to suffer a mental breakdown at the young age of 22. His last few Pink Floyd gigs were disastrous, as he frequently forgot lyrics and even played the same chord in repetition for an entire show. After releasing two solo LPs, the singer became a recluse and died in obscurity in 2006 at the age of 60.
4. Pete Doherty
Pete Doherty, frontman for the indie garage-rock band The Libertines, has been the subject of much media scrutiny for his drug addiction and criminal activities. The songwriter has been repeatedly arrested for various drug-related incidents as well as for driving under the influence, car theft and even a hit-and-run wherein he left an injured bystander in critical condition due to his erratic driving. Media sources even circulated a photo of Doherty forcing his adorable kitten to inhale from a crack pipe. After his most recent rehab stint, Doherty is finally clean and hopes to help other victims of addiction in the future.
 3. Keith Moon
Frequently lauded as one of the greatest drummer in both rock and music history, Keith Moon of the Who is equally famous for his erratic style and his erratic behavior. Onstage, he often ended sets by destroying his drum kit in elaborate ways, even once bringing explosives (see above) into the mix. He enjoyed demonstrating his eccentric, drug-addled personality through such destruction, and few hotel rooms and houses where Moon stayed escaped his wrath — exploding toilets was a specialty of his. His drug and alcohol addictions bled over into his performances when he began passing out on stage. Moon died at the age of 32 from an overdose on prescribed pills to help him curb his craving for alcohol.
2. Ozzy Osbourne
The mush-mouthed Ozzy Osbourne looms large in the rock history for his solo work and his albums with heavy metal progenitors Black Sabbath. Osbourne abused drugs and alcohol for most of his life, outdoing even his hard-partying Sabbath band mates who kicked him out of the group in 1979. The next three months saw Osbourne locking himself in a hotel room and taking copious amounts of drugs all day, every day before his future wife Sharon Osbourne convinced to begin work as a solo artist. He was once arrested for urinating on a plaque honoring the Alamo in San Antonio. Another time, the NY Post explains, he, "does a striptease for the head of CBS Europe and then sticks his lower extremities into the bigwig's wine glass." Osbourne himself has expressed confusion that he's managed to survive 40 years of constant drug abuse, and scientists even examined his blood to understand how he endured it all without dying.
 1. GG Allin
What GG Allin lacks in fame he makes up for in sheer insanity. The punk rock singer-songwriter is notorious for his live performances, which frequently saw Allin attacking audience members, eating his own feces, and committing acts of self-mutilation. His lyrics were similarly controversial, incorporating such cuddly themes as misogyny, racism, anti-authoritarianism and pedophilia. Allin claimed he was trying to bring "danger" back into rock music, while his drummer said the violence of his live act was meant to mirror societal violence. He also claimed if he wasn't a performer, he would have become a serial killer. So who knows? He was no stranger to crime and to drug abuse, and his death in 1993 at the age of 36 was related to ingesting massive amounts of heroin, thwarting his plans to one day commit suicide onstage. His funeral became something of a party, as friends posed with and shoved drugs into the mouth of his corpse, which smelled strongly of feces as it hadn't been washed, in accordance with his wishes.
Check out Entertainment Cheat Sheet on Facebook!