The 7 Most Highly Anticipated Movies Coming This Summer
While Avenger: Endgame may have been the most highly-anticipated blockbuster of the year, if not the last decade, there are a few other movies to look out for coming soon. Whether you're a fan of Disney classics or 1970s rock music, this summer is bound to be an exciting one at the movies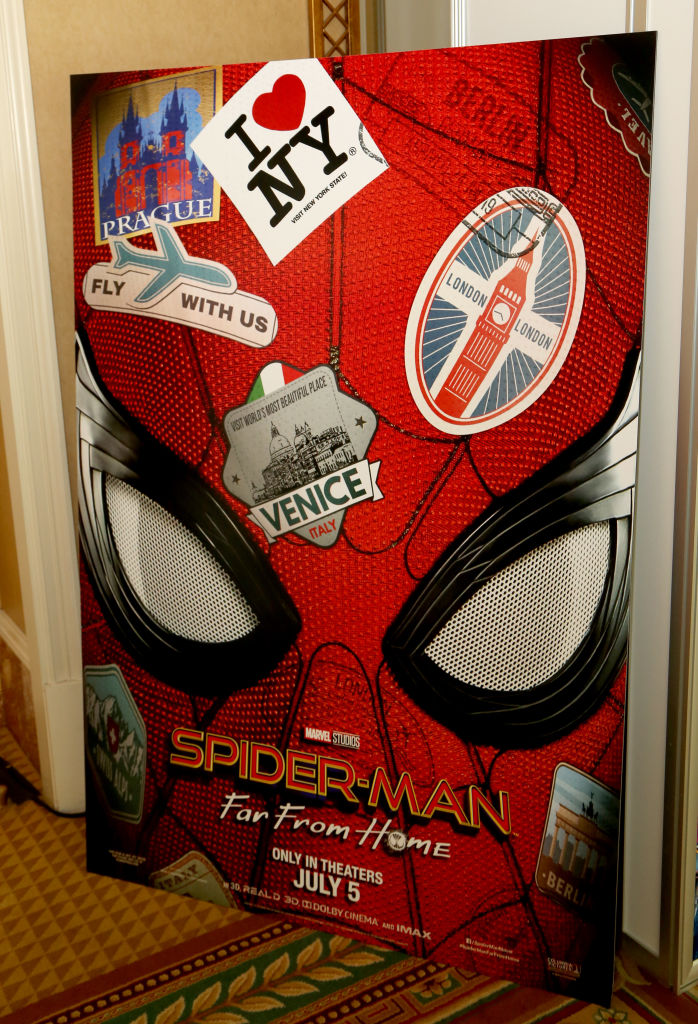 The following list will be presented in order of release date, as the movies are very different from one another and – depending on the audience demographic you fall into – the anticipation level for each will be different for various moviegoers.

'Aladdin' (May 24, 2019)

The live-action remake of Aladdin is set to hit theaters in less than two weeks. While fans of the original are excited to witness the cinematic reinvention of the former animated hit, there has been some controversy surrounding Will Smith's casting as Genie. From his oddly muscular-looking appearance to the change in his disposition, many fear that he will not live up to Robin Williams.
Given that this movie may put people at odds, it's likely to do pretty well at the box office, as many are anxious to see whether or not the fears regarding Will Smith's casting become true.

'Rocketman' (May 31, 2019)

Whether you're a fan of Elton John or not, this movie is a must-see. Elton John's musical legacy (and personal life journey) is a story worth your time. Starring Taron Egerton in the title role, Rocketman will trace the famous musician's journey to stardom.
Bryce Dallas Howard, Richard Madden, and Jamie Bell round out the rest of the main ensemble. From "Candle in the Wind" to "Tiny Dancer," "Bennie and the Jets," and "Your Song," this movie will only have to cover half of Sir Elton John's hits to qualify as an enthralling musical adventure.

'Dark Phoenix' (June 7, 2019)

Dark Phoenix reunites the "new-wave" X-men cast, including Michael Fassbender, James McAvoy, and Jennifer Lawrence, while introducing Sophie Turner (Game of Thrones) as Jean Grey.
Dark Phoenix reportedly performed poorly during screen tests, and –considering how many times this movie has been delayed – many fans are concerned that it may fall flat of the grandiose vision it has in mind. However, given the appeal of superhero movies, it still remains one of the most highly anticipated movies of the summer.

'Men in Black: International' (June 14, 2019)

Men in Black: International has big shoes to fill, for Will Smith and Tommy Lee Jones will forever be the faces people see when they think "Men in Black." The dynamic between the two characters, as well as the actors' strong on-screen chemistry, made for an action-packed comedic joy ride.
Will Chris Hemsworth and Tessa Thompson be able to accomplish an equally enjoyable on-screen dynamic? Will the movie be as funny (and as ridiculous) as the original? Or, will it veer too far into typical sci-fi land and fail to get to the core of the original's essence. All remains to be seen.

'Toy Story 4' (June 21, 2019)

While the last installment in the Toy Story saga felt like a conclusion, it appears that this franchise isn't quite done weaving its narrative. The first Toy Story came out in 1995; meaning, this cast, and the various storylines they have since delivered, have been captivating audiences for the last 24 years!
Tom Hanks and Tim Allen star across from one another as Woody and Buzz Lightyear respectively. If any two people can bring audiences back for more, it's the man who played Captain Philipps and family man Tim Taylor (Home Improvement).

'Spider-Man: Far From Home' (July 2, 2019)

Since Spider-Man: Far From Home will be first MCU film to follow Avengers: Endgame, let's hope Tom Holland's solo adventure can live up the big shoes he has to fill following the franchise's most anticipated movie of all time.
Spider-Man: Far From Home, bringing in Jake Gyllenhaal as Mysterio and giving Jon Favreau and Samuel L. Jackson sizable roles should manage to keep audiences engaged. Tom Holland has been praised for his work as Spider-Man and it will be interesting to see the personal journey he takes following Endgame.

'The Lion King' (July 19, 2019)

The Lion King remake starring Beyonce Knowles, James Earl Jones (reprising his role as Mufasa), Chiwetel Ejiofor, Donald Glover, Seth Rogen, and more boasts one impressive ensemble. The cast alone has fans imagining all the musical renditions from the original, as well as a few new numbers that have been promised.
While rumors initially circled that Chiwetel Ejiofor would not sing Scar's famous "Be Prepared" in the new movie, later reports indicated that the number will be in the film. So, to all of you who live for the villain's song, let's hope Ejiofor – who has already been slammed for bringing a darker, less sassy demeanor to Scar – can match Jeremy Iron's incomparable performance.