The 7 TV Shows With the Most Emmys for "Outstanding Drama Series"
With so much competition every year in the "Outstanding Drama Series" at the Primetime Emmy Awards, it's hard enough to get a nomination, let alone win the award outright. But for the following seven TV series, one Emmy Award wasn't enough — in fact, many of the following shows won their awards in such quick succession that the award dominance can be mind-boggling when you consider what they were up against. Here are the only seven shows in TV history to compile three or more Emmy Awards in the category of "Outstanding Drama Series."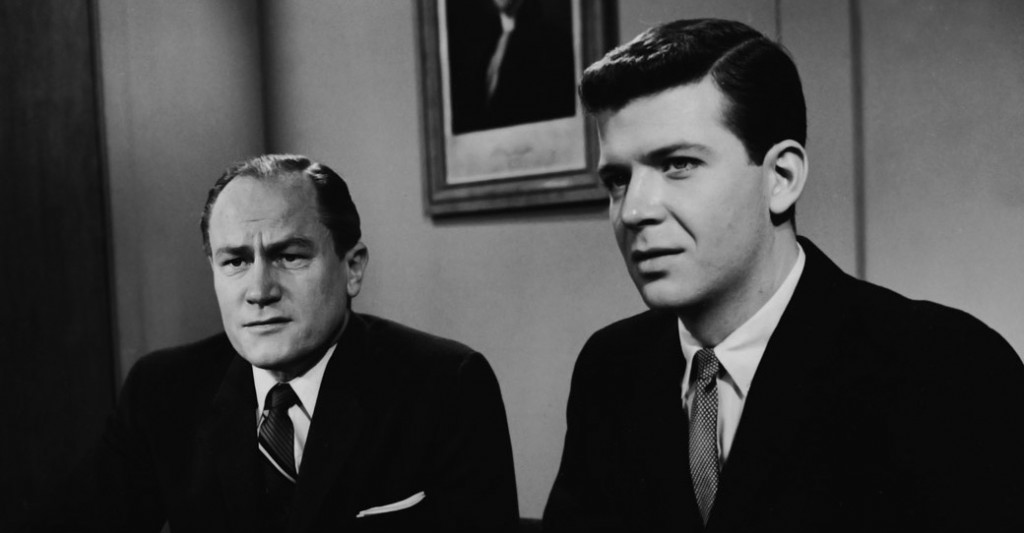 The Defenders — 3 Wins
The Defenders is a courtroom drama that ran on CBS from 1961 to 1965 starring E. G. Marshall and Robert Reed as father-and-son defense attorneys, created by Reginald Rose. Featuring specialized and legally complex cases, many of the subjects still remain hard-hitting topics like mercy killing, atheism in the workplace, civil rights demonstrations, and many more. In the four years The Defenders was on the air, the series won "Outstanding Drama Series" — then called "Outstanding Program Achievement in the Field of Drama" — in all but its last season in 1965 and it has continued to be named among the best drama series ever made.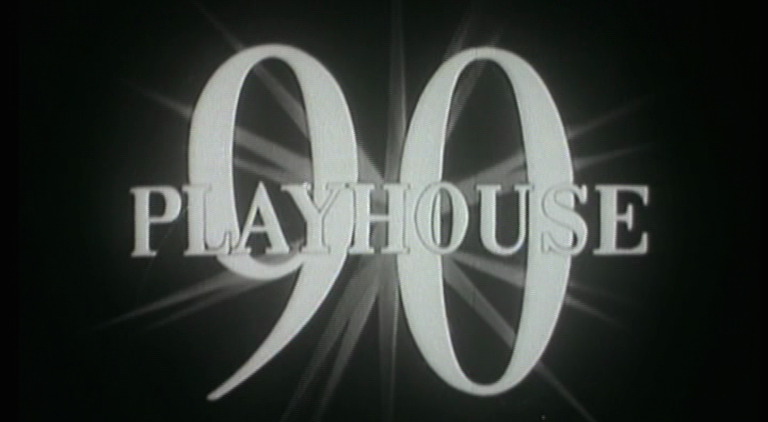 Playhouse 90 – 3 Wins
Playhouse 90 is an anthology drama series that aired on CBS from 1956 to 1960 and included writers Rod Serling, Robert Alan Aurthur, and Whitfield Cook, among many others. The series' name, Playhouse 90, was a reference to the network's goals of trying something that hadn't been done — present a weekly series of 90-minute teleplays rather than the usual 60 minutes. Episodes of the series were frequently critically acclaimed and featured directing legends John Frankenheimer, Franklin Schaffner, Sidney Lumet, and George Roy Hill among its 133 episodes. In four seasons, Playhouse 90 racked up three Emmy wins for "Outstanding Drama Series" — under two different monikers following one of the award's many name changes — along with having several of its episodes transferred to the big screen, including Requiem for a Heavyweight, The Helen Morgan Story, Days of Wine and Roses, and Judgment at Nuremberg.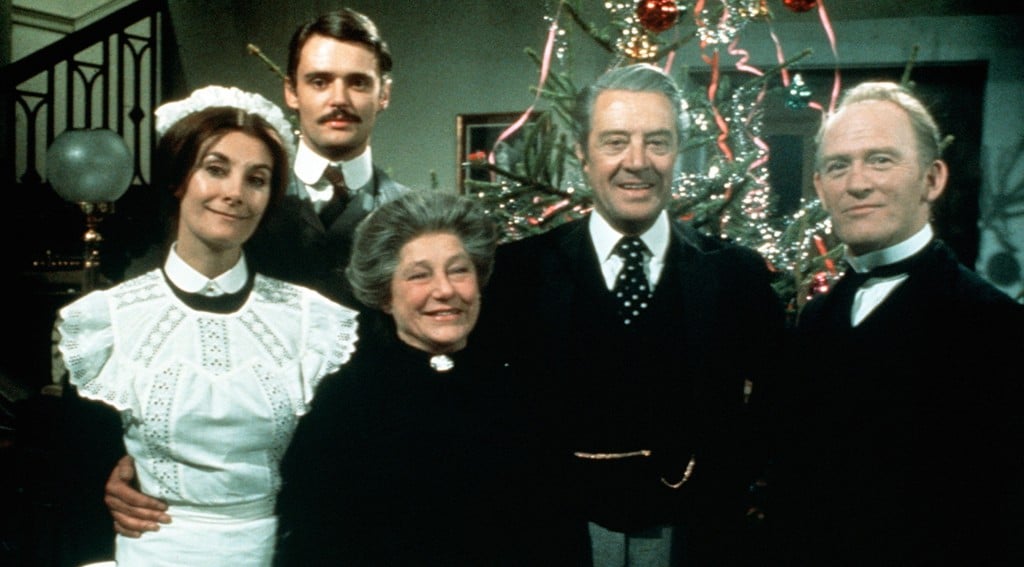 Upstairs, Downstairs — 3 Wins
Upstairs, Downstairs is a British drama that aired on both London Weekend Television and the BBC from 1971 to 1975. The show is in many ways the precursor to current Emmy favorite Downton Abbey and revolves around a large townhouse in London during the First World War and the lives of servants downstairs and masters upstairs. Despite what was believed to be a story that wouldn't hold viewer interest and a network that didn't promote it, Upstairs, Downstairs quickly became a surprise hit and would go on to win Emmys for "Outstanding Drama Series" in 1974, 1975, and 1977 when it appeared on PBS in the U.S. In 2010, BBC would revive the series for two additional seasons that take place six years after the original series concluded.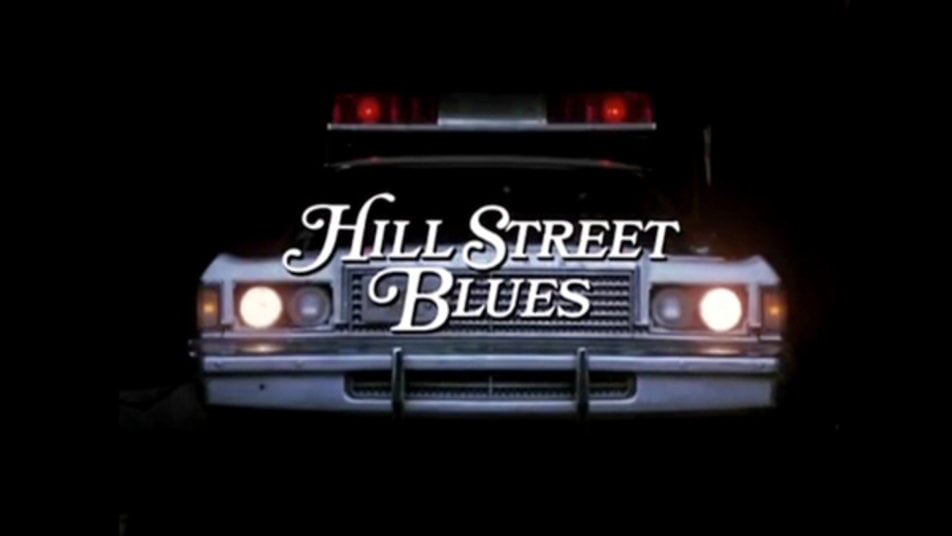 Hill Street Blues — 4 Wins
Hill Street Blues is a police drama that aired on NBC from 1981 to 1987 for a total of 146 episodes. Considered one of the greatest cop dramas ever made, Hill Street Blues revolves around the lives of the staff of one police station in an unnamed American city and features many revolutionary (at the time) techniques that have become staples of both the genre and TV shows at large. These techniques include: intertwining storylines and plots developing both within an episode and over several episodes; handheld, documentary-style camerawork; cold openings or teaser sequences; a focus on both work and private life; an ensemble cast; and many other commonplace TV styles. Starting in 1981 when the series first premiered, Hill Street Blues experienced one of the most dominant Emmy streaks ever seen, winning "Outstanding Drama Series" four years in a row from 1981 to 1984 and was also nominated in both 1985 and 1986.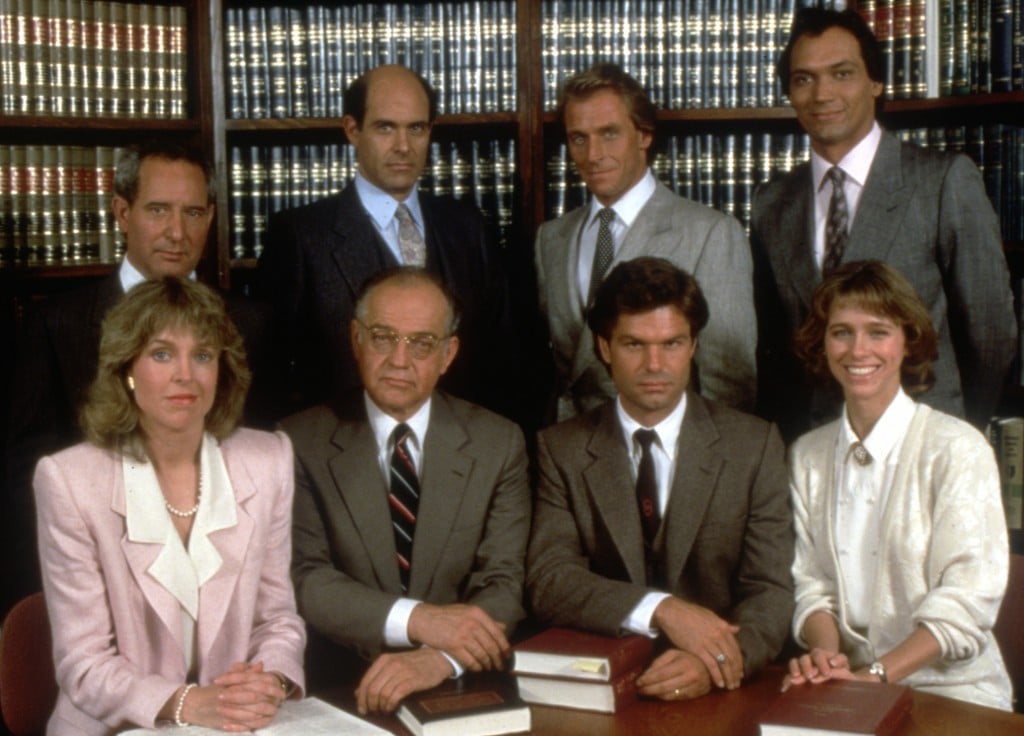 L.A. Law — 4 Wins
The legal drama L.A. Law first premiered in 1986 on NBC and would run for eight seasons, concluding in 1994 after 171 episodes. Set in Los Angeles and revolving around fictitious law firm McKenzie, Brackman, Chaney, and Kuzak, the series was notable for mixing both humor and drama while approaching edgy subjects like gay rights, homophobia, abortion, racism, and AIDS. It also delved into the politics of law firms, displaying the tensions between junior staff members and senior members of the firm while tackling then-current subject manner like the 1992 Los Angeles riots. Nearly as dominant as Hill Street Blues, L.A. Law won the Emmy for "Outstanding Drama Series" in 1987, 1989, 1990, and 1991.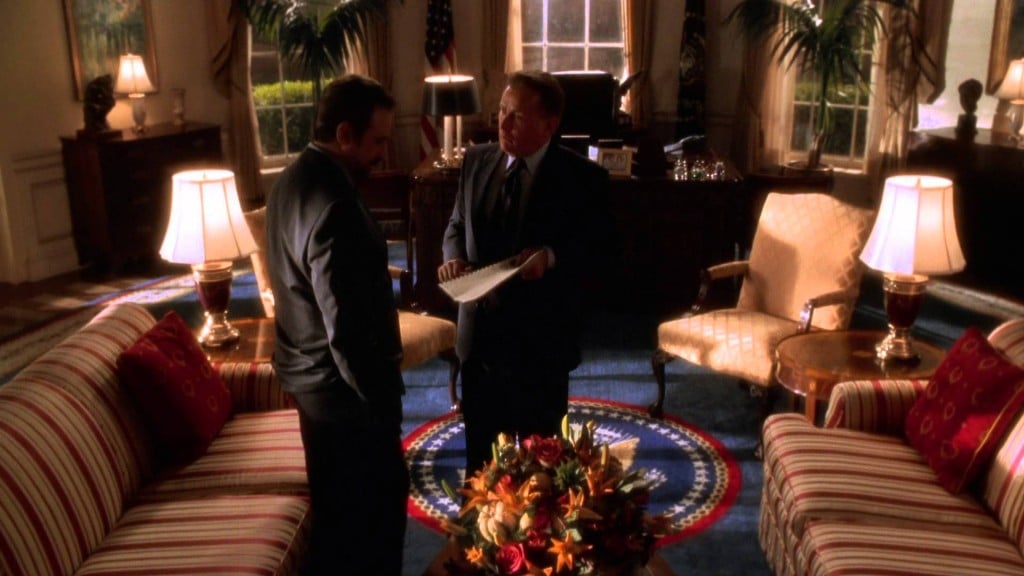 The West Wing — 4 Wins
One of the most award-winning dramas ever produced, Aaron Sorkin's The West Wing ran on NBC between 1999 and 2006, concluding after seven seasons and 156 episodes. Set primarily in the West Wing of the White House, the series follows President Bartlet (Martin Sheen) and his staff as they navigate a myriad of issues throughout his presidency, also touching upon the personal lives of all the characters involved. Often viewed as the politically optimistic counterpart to House of Cards' bleak and cynical viewpoint, the show has been praised for realistically portraying the West Wing by those who have truly experienced it in office. Starting in 2000, The West Wing won "Outstanding Drama Series" four times in a row and was nominated for the award the following three years. Altogether, The West Wing would compile 26 Emmy Awards throughout its seven-season run and it continues to be considered one of the greatest TV dramas ever made.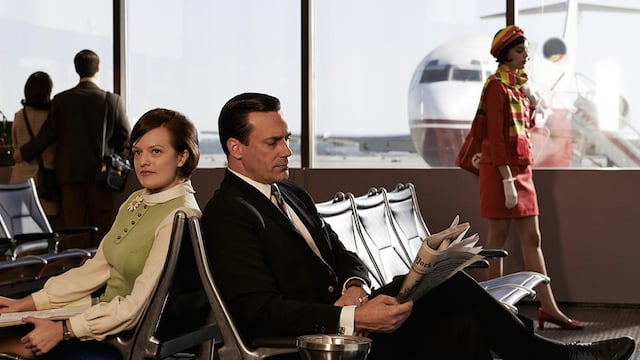 Mad Men — 4 Wins
Once Mad Men concludes in 2015, it's quite possible that the series will become the only TV drama in history to compile five Emmys for "Outstanding Drama Series." First premiering in 2007 and created by Matthew Weiner, an alumni of The Sopranos writing team, Mad Men has been one of the most critically acclaimed series ever made while being one of the key TV shows to put AMC Network on the map for original programming. The series, which begins in 1960 and reaches 1969 in the most recent season, revolves around Don Draper (Jon Hamm) and the world of the 1960s advertising industry as it experiences immense change throughout the decade. But aside from the series' acclaimed writing, Mad Men has also been hailed for its historical authentic, costume design, production design, acting, and directing. Following its inception, Mad Men would go on to win "Outstanding Drama Series" four years in a row before losing out to Showtime's Homeland in 2012. Additionally, Mad Men has been nominated for "Outstanding Drama Series" every single year since it premiered and has compiled fifteen Emmy Awards altogether.
More From Wall St. Cheat Sheet: