The 8 Most Pirated TV Shows of 2013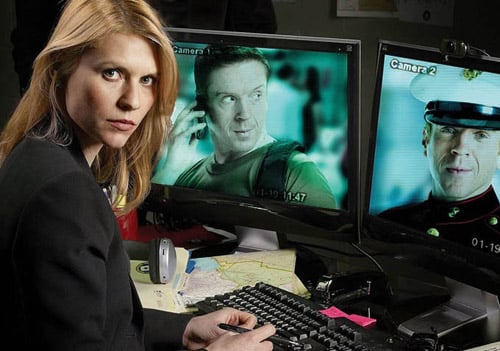 Television piracy is the hottest topic in the TV industry these days as executives struggle to adapt to a changing paradigm that seems impossible to stop. Whether that means adapting to Netflix-style streaming services or finding another new platform altogether, it's clear that increases in piracy mean that change is needed.
More recently, the subject has taken additional shades of complexity with industry giants such as Breaking Bad creator Vince Gilligan and Time Warner CEO Jeff Bewkes speaking out on the positive impact of piracy. But even though their opinions have caused waves of discussions, there's no doubt that the vast majority of industry insiders believe piracy is a huge concern moving forward. With that being said, here are 2013′s eight most pirated episodes of television according to TorrentFreak.
8. Homeland (2.4 Million Downloads) 
After premiering in 2011 to rave reviews en route to the Emmy for Best Drama, Showtime's spy-drama Homeland has seen a subtle yet consistent upward trend in viewership throughout its three seasons. This year, Homeland's season finale drew 2.4 million downloads while bringing in 2.38 million live viewers. While the fact that downloads exceed live viewers by a small margin could be a cause for concern, the fact remains that the season three finale's 2.38 million viewers was actually the highest in the series' three season run, besting the 2.36 million viewers who tuned in to watch the season two episode "In Memoriam."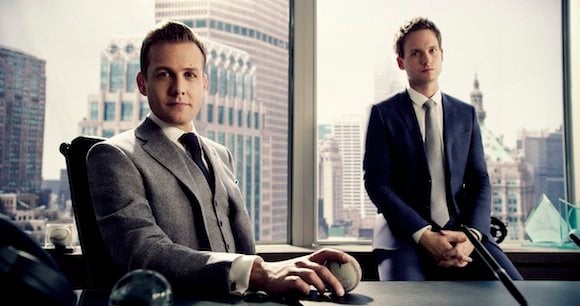 7. Suits (2.6 Million Downloads)
The USA network drama Suits comes in at number seven on the list with 2.6 million downloads of the eighth episode of this year's season entitled "Endgame." For that same episode, 3.5 million viewers tuned in live, but the series, now in its third season, has experienced sagging viewership numbers from season to season making the show's rank on this likely a problematic scenario if fans hope to see a fourth season.
6. How I Met Your Mother (3 Million Downloads)
With the promise of finally meting the titular mother of CBS' How I Met Your Mother after eight seasons, there was understandably a lot of fanfare leading up to the premiere of How I Met Your Mother's 9th season. Fans of the series who didn't have access to CBS downloaded the season premiere en masse to catch a glimpse of the mother after numerous twists and turns to the tune of three million downloads. That number becomes more impressive when compared to the 9.4 million viewers who tuned in during the premiere to watch despite the fact that the show's home on a broadcast network meant that the show was more readily available than premium content channels.
5. Dexter (3.1 Million Downloads)
The series finale of Showtime's serial killer drama Dexter drew the highest amount of viewers of the season — 2.8 million — and was also one of the most pirated episodes of the year with 3.1 million downloads, according to TorrentFreak. But when it comes to the finale itself, make sure not to ask fans of the show about it or mention lumberjacks.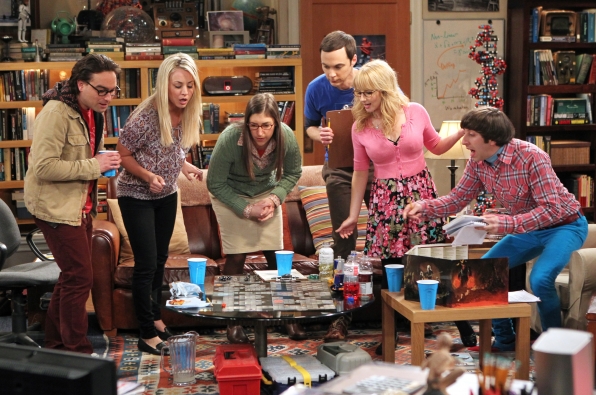 4. The Big Bang Theory (3.4 Million Downloads) 
The most watched comedy on all of television, CBS' The Big Bang Theory consistently hits huge viewing numbers so it's not a surprise that the show ranks near the top of the list of most-pirated shows of 2013 — something that appears to be a result of a sheer popularity.
In 2013, the most pirated episode of season was for the second episode, entitled "The Deception Verification," which was pirated 3.4 million times and was viewed live by 20.44 million viewers — also the highest of the season. Considering that The Big Bang Theory exists on a broadcast network and is in theory much more readily available than pay-TV and premium channels, the huge piracy numbers seem to indicate that piracy isn't necessarily a matter of high-costs associated with premium content. But when it comes to the ratio of live viewers to pirated episodes, The Big Bang Theory appears to be more a result of the show's huge numbers overall.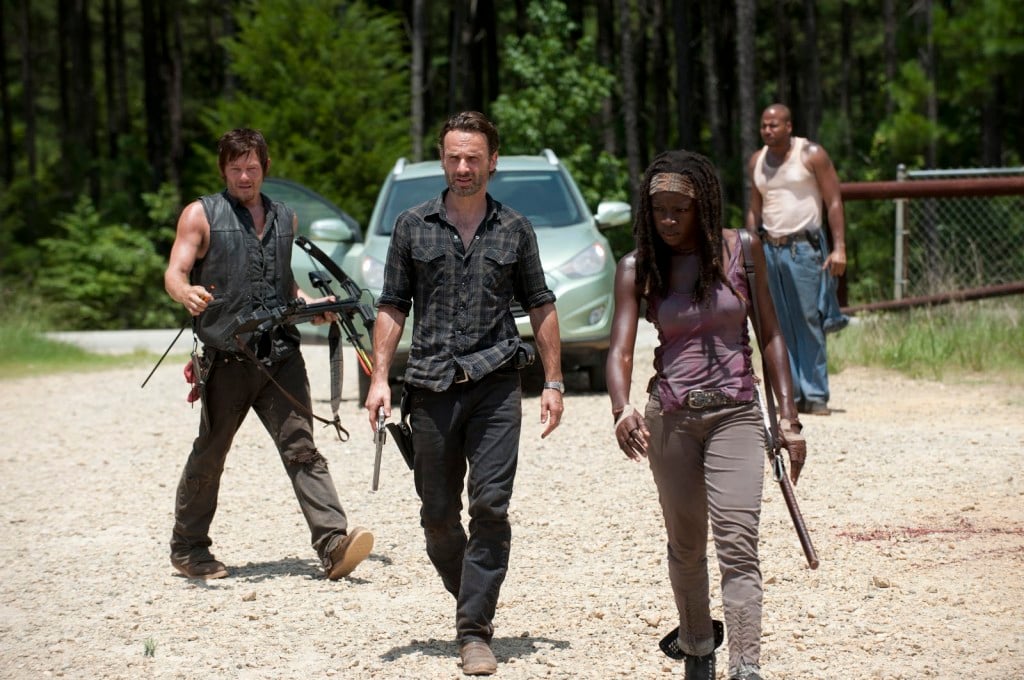 3. The Walking Dead (3.6 Million Downloads) 
AMC's post-apocalyptic zombie series The Walking Dead is the most-watched television series on cable television, but when it comes to piracy numbers, the series' most pirated episode only earns it the third spot on the list for 2013.
When it comes to the most pirated episode of the series' fourth season, the first episode earns the honors with 3.6 million downloads along with a whopping 16.1 million live viewers. It's possible that The Walking Dead's relatively low piracy numbers are due to the series' strong relationship with Netflix, which has been credited with growing the show's fanbase and has recently begun to stream episodes of the series much closer much sooner after a season has concluded.
But count The Walking Dead executive producer Gale Anne Hurd as one person who doesn't share the rosy view of piracy and its positive merits expressed by some executives in the industry. Earlier this month, Hurd told Variety, "There's a mistaken belief by many of my peers that piracy is somehow good, that viewers will develop a habit to pay for it." Hurd added, "I'm not sure they really understand other than anecdotal evidence that their ratings go up that the people who pirate are not then going to choose legal downloads or legal viewing in the future."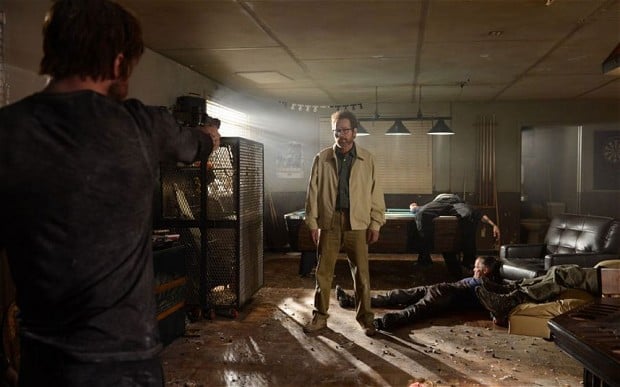 2. Breaking Bad (4.2 Million Downloads) 
It shouldn't be any surprise that Breaking Bad's series finale was one of the most pirated shows of the year with 4.2 million downloads, but the fact that it places second on the year — by a large margin in fact — definitely is a surprise.
But the Breaking Bad series finale was not only pirated a lot — viewers also tuned in live to record numbers when it came to the finale. The Breaking Bad series had experienced a snowball effect in viewer numbers over its five seasons that ultimately went out with 10.2 million viewers in the final episode of the series. To put that number — 10.2 million live viewers — into perspective, the previous highest viewed episode of the series was the series' second to last episode, which captured 6.58 million viewers. So over the course of five seasons, Breaking Bad rose all the way from 1.4 million viewers in the pilot episode to 10.2 million in "Felina." Impressive, to say the least.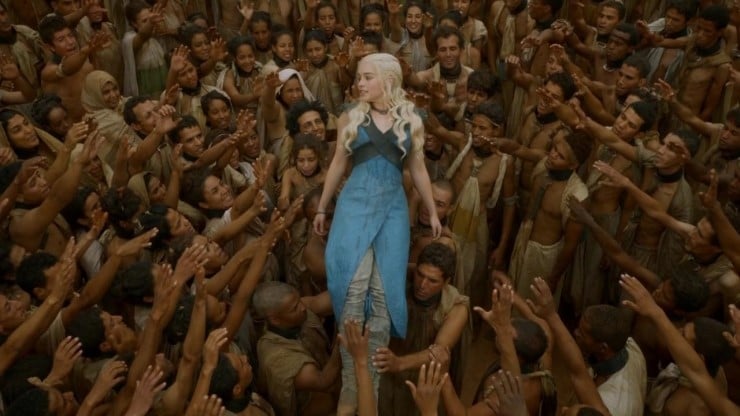 1. Game of Thrones (5.9 Million Downloads)
After becoming the most pirated show of 2012, HBO's Game of Thrones is showing no signs of slowing down after taking the crown for a second year in a row as the most pirated show on all of television in 2013. According to TorrentFreak, the season finale of Game of Thrones was downloaded a whopping 5.9 million times — a number that's even more impressive given that the fact that it actually exceeds the 5.5 million live viewers who tuned in to watch the show live.
Of course, if you believe Time Warner CEO Jeff Bewkes, Game of Thrones piracy is a good thing, even if some of Time Warner's rival CEOs don't necessary see eye to eye. "Our experience is, it all leads to more subs," Bewkes told Variety in August, adding that, "We let the programming and reviews talk for us."
While Time Warner, HBO's parent company, has kept a stranglehold on its properties up until this point — the company has rebuffed multiple approaches by Netflix for streaming rights — it will be interesting to see whether that mindset continues. There have been rumors for over a year that HBO might consider a Netflix-like subscription offering, but Bewkes has so far rejected such claims. But if they considered it, it would definitely be a popular option depending on what price they set it at.
More From Wall St. Cheat Sheet: