The 9 Highest Paid Actors on TV
Here's a list of the highest paid actors on television, according to Forbes, which puts out an annual list of who makes the most acting on the small screen. The list is a part of Forbes' annual Celebrity 100 ranking, which estimates how much celebrities earn from all of their entertainment-related projects between June 2013 and June 2014, which can include endorsement deals and earnings from other ventures outside TV. For more on how the list is compiled, see Forbes' complete article. Now, here are the nine television actors who made the most money last year.
9. Jim Parsons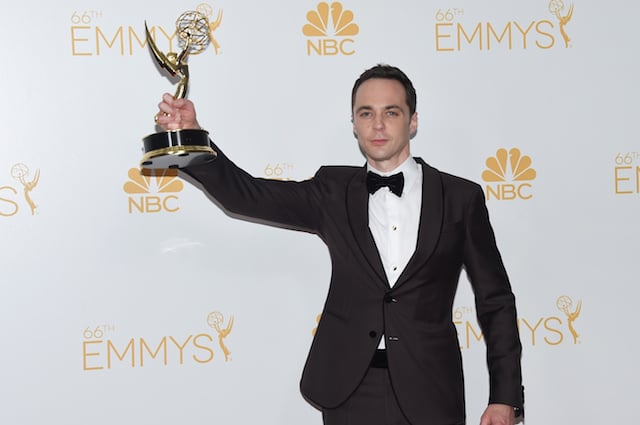 It might be surprising to find the star of The Big Bang Theory this low on the list, given all the talk over the cast's recent humungous raises, but that cash won't go into effect until next year's list, where Parsons will likely rank much higher. Last year Parsons made $12 million between the $350,000 an episode CBS paid him to play the awkward physicist Sheldon Cooper on the highly-rated sitcom and small roles in other movies that put him slightly ahead of his cast mates. The stars of the show are now reportedly getting $1 million an episode, so Parsons will likely be near the top of this list next year.
8. Simon Baker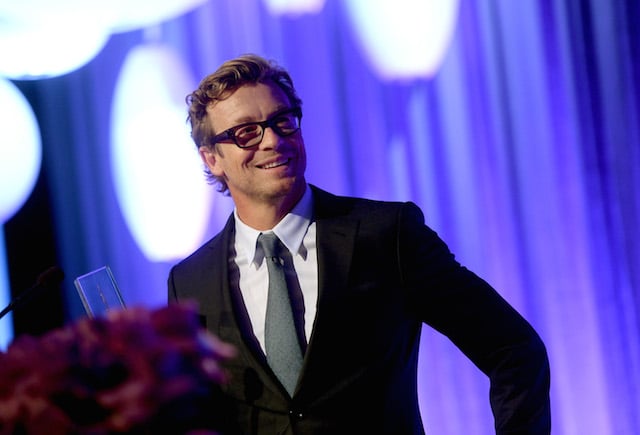 The Australian star of The Mentalist made $13 million last year from the CBS cop drama and his pretty face — a.k.a. endorsement deals with luxury brands including Givenchy and Longines. Baker stars on the series as a former, admittedly fraudulent, psychic who uses his skills of observation, hypnosis, and pickpocketing — among other trades he learned while conning people into believe he was a medium — to help the California Bureau of Investigation solve murders. The show has been renewed for a seventh season.
7. Tim Allen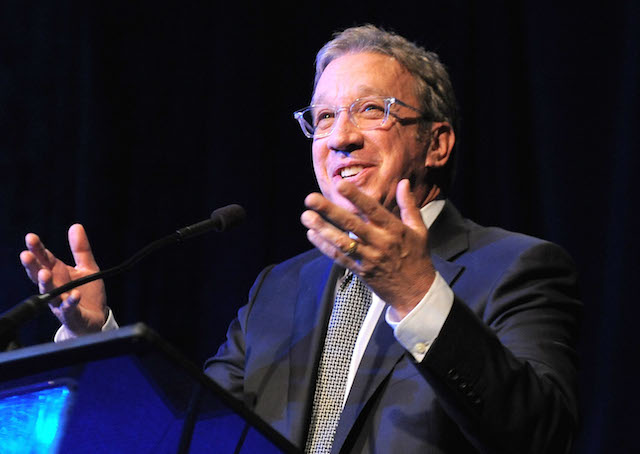 Allen's placement on this list, and his $15 million in earnings, goes to show that whether or not people are talking about you doesn't necessarily indicate whether or not you're making money. In general, the actors on this list aren't the ones who starred in this year's most talked-about shows like Game of Thrones or True Detective. Cheesy sitcoms get the best ratings and make the most in syndication, so that's where actors stand to make the most money. Allen's current show, Last Man Standing, in addition to his lucrative stand-up comedy deal in Las Vegas make up most of his earnings, while voice work for a Pure Michigan advertising campaign and the ABC special Toy Story That Time Forgot boosted his income $4 million from last year.
6. Patrick Dempsey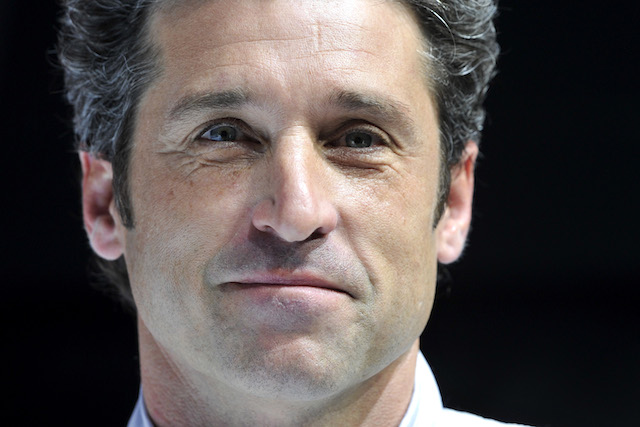 The doctor known as McDreamy from ABC's medical drama Grey's Anatomy made $16 million through endorsement deals with Porchse, Simmons Beautyrest, and the Austrian eyewear maker Silhouette. He also made some money from producing and starring in a four-part mini-series about the endurance sports car race Le Mans, a passion project for the avid racer. Dempsey has played Dr. Derek Shepherd on Grey's Anatomy since 2005. Even though later seasons of the show haven't received as much critical acclaim, and there have been a lot of casting changes over the years, ABC is planning an eleventh season of the long-running series.
5. Kevin Spacey
Kevin Spacey makes his debut on Forbes' list at number four as the star of Netflix's Emmy-winning original political drama House of Cards. Spacey tied with Dempsey at $16 million in earnings last year, due to his role on Cards plus an endorsement deal with E-Trade and a role on Horrible Bosses 2. Spacey was one of the first big movie stars to champion moving to television and specifically online-based TV. Forbes predicts that Spacey will remain on the list next year by negotiating a big raise for the next season of House of Cards.
4. Neil Patrick Harris
Harris was everyone's favorite character on How I Met Your Mother, and while critics and fans both hated the series finale this spring, the show helped Harris make $18 million last year. Last year Harris was ranked fourth on the list with $15 million in earnings. In addition to How I Met Your Mother, Harris leads a successful career on Broadway and starred in a Tony-winning production of Hedwig and the Angry Inch this year. He's also getting ready to release a memoir, has an endorsement deal with American Airlines, and has become a popular choice for an awards show host. While How I Met Your Mother has ended, the show will continue making its stars money in syndication.
3. Mark Harmon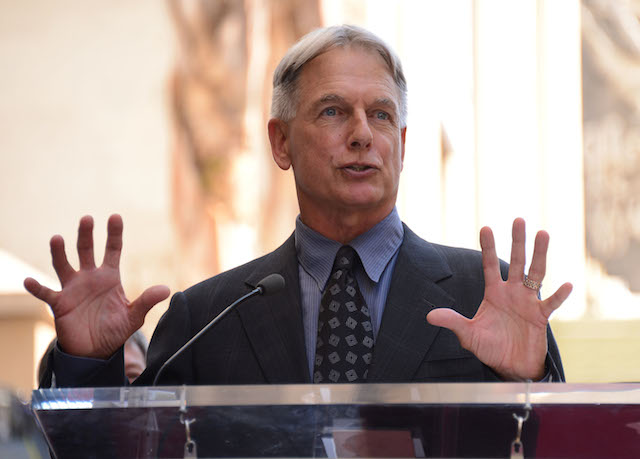 NCIS star Mark Harmon made $19 million last year. Harmon's earnings are even more impressive if you consider all of that cash comes from NCIS alone — he doesn't have any books or endorsement deals boosting his income. Harmon has starred on the show for eleven years. Though it isn't as critically-acclaimed and has a much older audience than other ostensibly more popular series, NCIS consistently sees the best ratings on television. NCIS and syndication of the long-running series make up Harmon's earnings, and he has another spin-off of the show in the works that he will produce and in which he will star.
2. Jon Cryer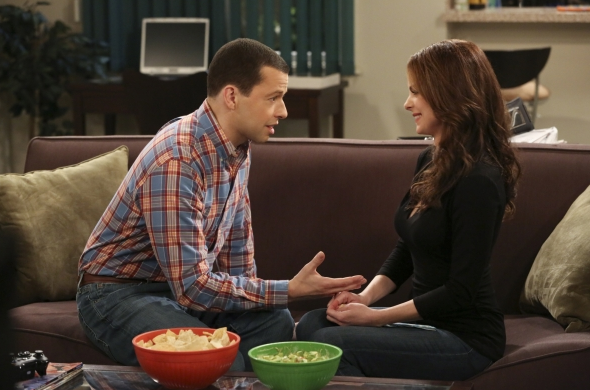 Tied with Harmon at $19 million is the long-time co-star of Two and a Half Men. Cryer has been with the show through two leading men and it's paid off handsomely, as he's coming in second on Forbes' list for the second year in a row. Between an advance for his memoir, due out in 2015, and his paycheck for the show, Cryer earned $19 million last year, and he'll keep earning even after the series wraps as the popular show will likely spend a lengthy and profitable time in syndication.
1. Ashton Kutcher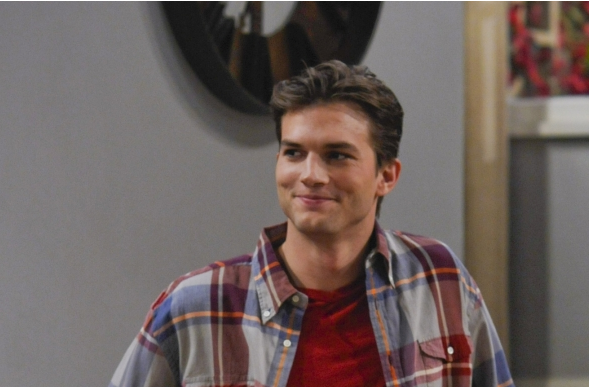 Kutcher topped the list for a third year in a row, raking in an estimated $26 million as the star of Two and a Half Men. Kutcher signed on to replace the erratic crowd-pleaser that was the show's former star, Charlie Sheen, and though ratings have fallen somewhat since Sheen left, the show still performs admirably for CBS. Two and a Half Men is set to end this year, but Kutcher will keep making money on it as the show goes into syndication. He also still earns on syndicated episodes of That '70s Show, the sitcom that launched his career and introduced him to wife Mila Kunis.
Check out Entertainment Cheat Sheet on Facebook!       
More from Entertainment Cheat Sheet: