The 'Abbey Road' Song George Harrison Called 'Really Fruity'
While The Beatles stayed together long enough to make The White Album, Let It Be, and Abbey Road, it doesn't mean they enjoyed it. In fact, by the beginning of that run in 1968, the Fab Four had just about had it with each other.
That became easy to see during the sessions for The White Album, which Paul McCartney had dubbed (without exaggeration) "the tension album." After all, he and John Lennon nearly fought in the studio while running through endless takes of "Ob-La-Di, Ob-La-Da."
In early '69, things hadn't improved much. If you can't tell from Paul and George Harrison arguing in the Let It Be film, the hushed-up tale of John and George's fistfight should fill in the blanks.
By the summer '69 sessions for Abbey Road, John wasn't pretending to care and sat out on Paul's goofy "Maxwell's Silver Hammer." As for George and Ringo, they braved through it but savaged Paul's song later.
George began describing 'Maxwell's Silver Hammer' as a song 'some people will hate.'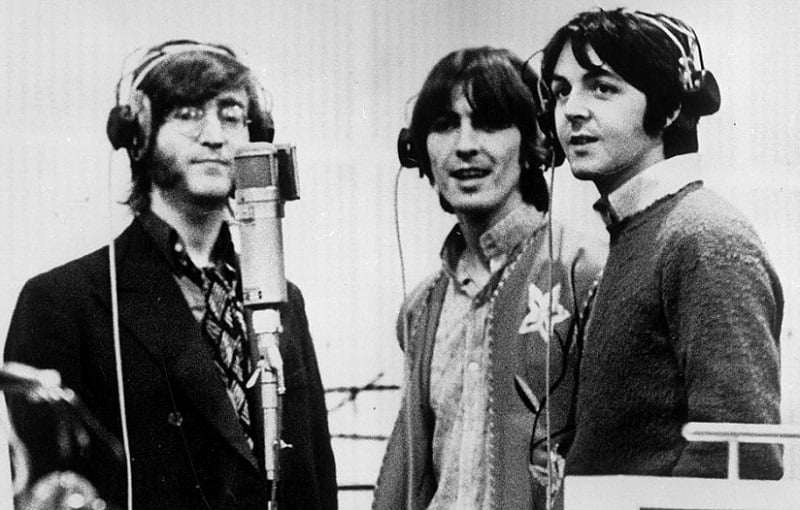 While John brought the classic "Come Together" to open Abbey Road and George followed with his stunning "Something," most people don't consider the third track — Paul's "Maxwell's Silver Hammer" — to be of quite the same caliber.
During the "Maxwell" recording sessions, John was still recovering from the car wreck he and Yoko had got in while on holiday. So, though Paul invited his old pal to join in on the track, John declined and left the studio for the day.
Later that year, John sensed the stress the recording had put on the bandmates he left behind. "I believe he really ground George and Ringo into the ground recording it," he said. "We spent more money on that song than any of them on the whole album, I think."
George, also speaking in '69, tried to remain diplomatic about it, though it seemed difficult. "We spent a hell of a lot of time on ['Maxwell']," he said. "And it's one of those instant sort of whistle-along tunes, which some people will hate, and some people will really love it."
A few years later, with the Beatles long since broken up, George revealed how he really felt about "Maxwell."
George later described 'Maxwell' as one of Paul's 'really fruity songs.'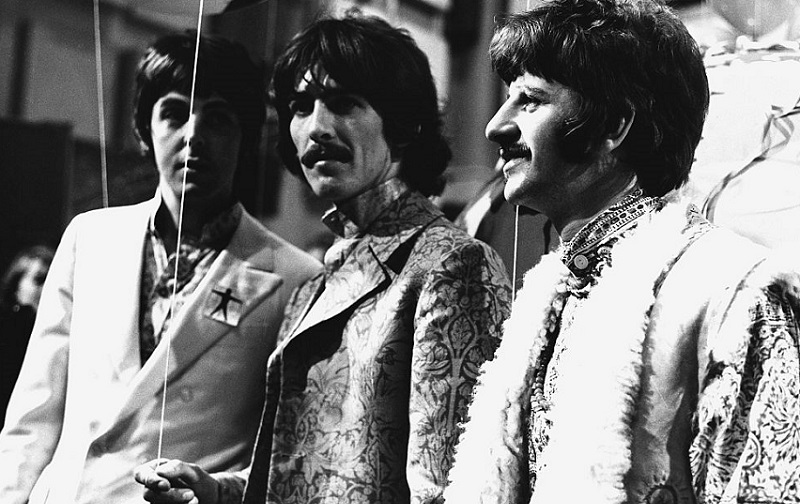 By 1977, there was no professional reason for George to stay mum about things he didn't like from the old Beatles days. And he definitely didn't hold back. Earlier in the decade, he had spoken of why he'd never join a band with Paul.
George's reasons were musical, not personal. In a '77 interview with Crawdaddy Magazine, George let out some of the bitterness from the late Beatles years when discussing the sessions for "While My Guitar Gently Weeps."
"Paul would always help along when you'd done his 10 songs," George said. "It was silly. It was very selfish, actually. Sometimes Paul would make us do these really fruity songs. I mean, my god, 'Maxwell's Silver Hammer' was so fruity."
Ringo, who'd suffered through those dates with George, had nearly the same recollection. "['Maxwell'] was the worst track we ever had to record," he told Rolling Stone in 2008. "It went on for f**king weeks. I thought it was mad."
Also see: The Beatles Girl Who Really 'Came in Through the Bathroom Window'