The 'Abbey Road' Song John Lennon Didn't Think Was Worthy of The Beatles
Late in the Beatles' time together as a band, John Lennon grew dead-tired of Paul McCartney's whimsical, bouncy pop songs. In fact, John began openly mocking songs like "Ob-La-Di, Ob-La-Da" for all studio personnel to hear. (He called these tunes Paul's "granny music s**t.")
While laying down tracks for Abbey Road the following year, Paul ran into a lot of resistance from the other Beatles during the lengthy sessions for "Maxwell's Silver Hammer." John, who was still recovering from a car accident, opted out of the recording altogether.
Though they later spoke of how much they hated the track, Ringo and George Harrison soldiered on and finished "Maxwell" with Paul. However, the irritating nature of the song hung over the band after they completed Abbey Road.
In a recently discovered audio recording of John speaking with George and Paul, John is heard saying what a drag it was for them to do "Maxwell." And he said everyone would be better off if Paul found other artists to sing such songs in the future.
John didn't think 'Maxwell's Silver Hammer' was Beatles material.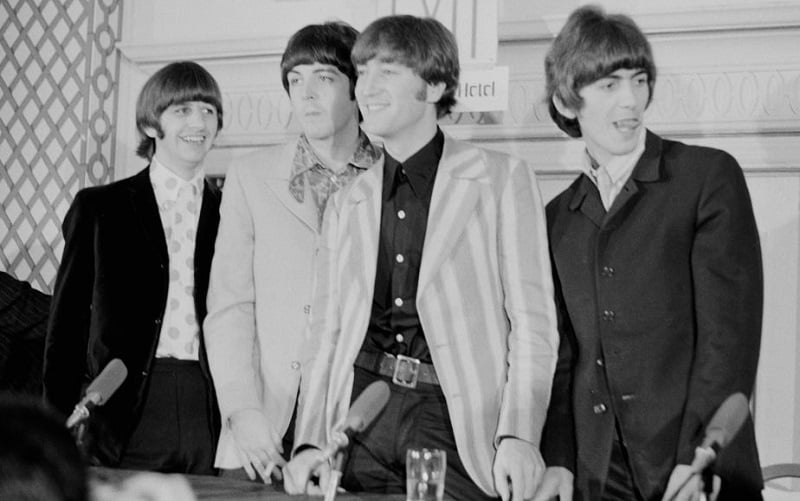 Mark Lewisohn, the Beatles scholar who's written several definitive works on the band, recently revealed the existence of this taped meeting from September 1969. (An article on the tape appeared in The Guardian.) The Fab Four had recently completed Abbey Road and were trying to look forward.
Though he'd announce he was quitting the band a few weeks later, John is heard trying to find a way for the band members to co-exist. As a nod to George's formidable powers as a songwriter, John suggests giving him an equal number of songs on future albums. Then he asks Paul to drop the granny music.
He notes that no one "dug" "Maxwell's Silver Hammer" and says that Paul probably didn't, either. (Paul replies that he indeed liked it.) In some ways, it wasn't different from interviews John and George gave in 1969.
They both spoke of how dreadfully long "Maxwell" took to record, while George noted, "It's one of those instant sort of whistle-along tunes, which some people will hate, and some people will really love it." (In later years, George would call it "really fruity.")
But John took it further in private. His recommendation that Paul give away his cornier songs to other artists suggests John didn't think "Maxwell" was worthy of the band.
John suggested a female folk singer for Paul to give similar songs to.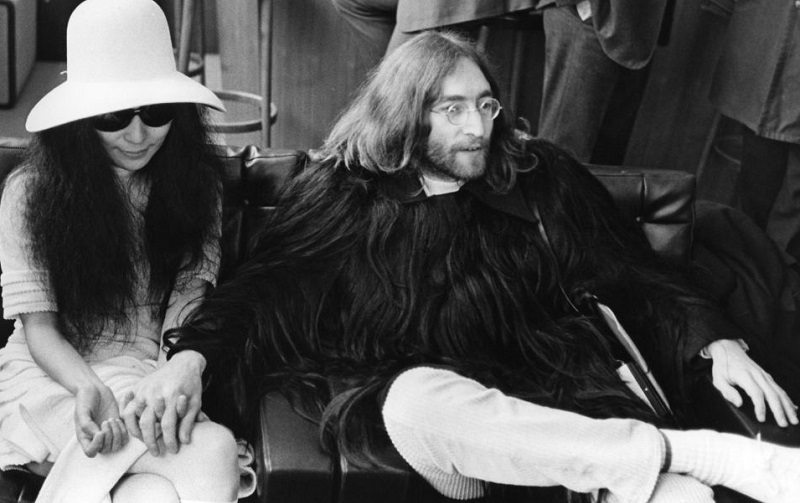 If Paul was wondering whom John had in mind for tracks like "Maxwell," he got his answer a moment later. John suggested Mary Hopkin, the Welsh folk singer Paul had worked with previously.
In fact, just six months earlier, Paul wrote "Goodbye" for Hopkin and produced her recording of it. (You can see Paul coaching her in the promotional video below.) John was saying, in so many words, "Why not keep that up, Paul?"
As Lewisohn notes in the Guardian item, that conversation reveals a new side to the story. John obviously wasn't dead-set on breaking up The Beatles in September of '69. In fact, he was searching for a way to keep them together.
It didn't work, of course. The Beatles only made it to early the following year. After they split up, you could find Ringo on John and George's solo records. Those three Beatles happily kept playing together. And the music didn't sound like "Maxwell's Silver Hammer."
Also see: The Beatles Songs John Lennon Described as 'Pieces of Garbage'