The Advice Ray Romano Gave 'Everybody Loves Raymond' Co-Star Patricia Heaton on Her New CBS Sitcom
Everybody loves Patricia Heaton. From her spunky, take-no-crap attitude as Debra Barone on the CBS hit Everybody Loves Raymond to the down-to-earth portrayal of mom Frankie Heck in ABC's The Middle, Heaton has made a name for herself in Hollywood as one of today's most notable actresses on the small screen. Heaton has another show in the works on CBS this fall and sought out advice from an old friend on the project.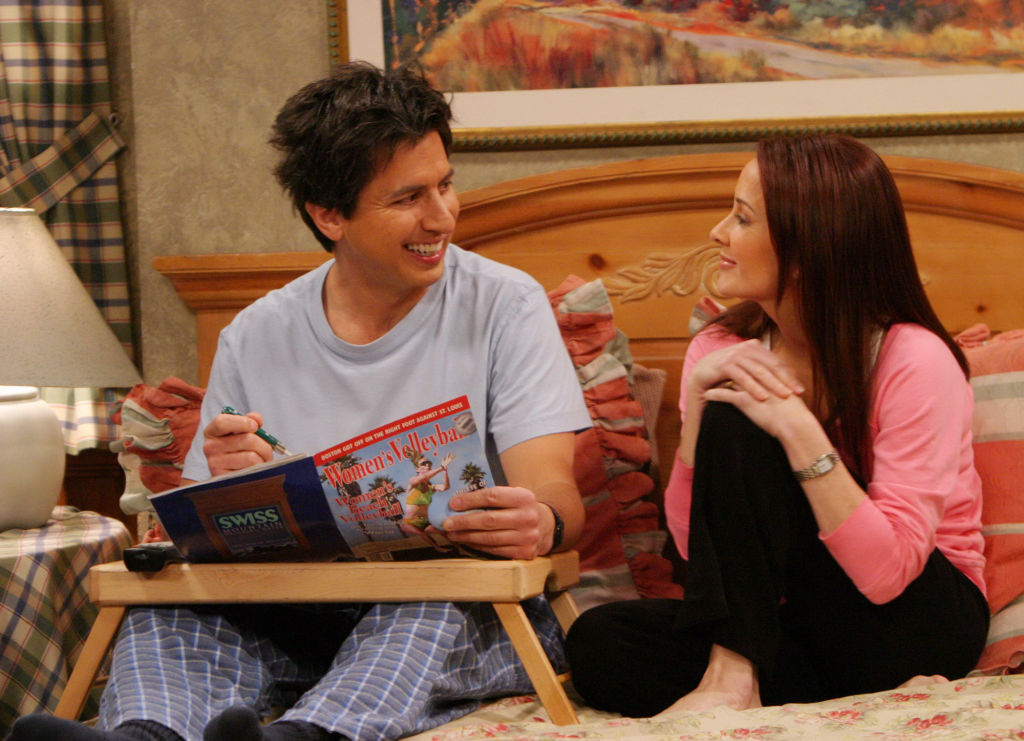 A short hiatus
Heaton had just come off of nine seasons on The Middle when the series ended in 2018, leading her to consider taking a break. "I know for me, when The Middle finished, there was a little bit of that 'My kids are out of the house and my show is done — what now?' feeling," Heaton told Emmy Magazine. "So I started thinking, 'What's my identity?' You know, 'What's my purpose in life?'"
After dabbling in some hobbies like still painting and golf, and devoting some serious time toward volunteering with humanitarian aid organization World Vision, Heaton still couldn't shake the yearning to go back to television. Then, an ideal vehicle came along for Heaton to play the starring role that was too good to pass up.
A different role
Though the actress had brilliantly played a mother on two highly successful sitcoms and enjoyed those career highlights, she felt she "just couldn't do another mom," according to Emmy Magazine. "'Maybe I should wait for something different. But I don't want to do a procedural. The movie business — what am I going to do in the movies?'" Heaton thought. "So I had to make peace with the idea that I'm never going to do that big costume drama."
Heaton, who is married with four grown sons, was then presented with Carol's Second Act by writer-executive producers Emily Halpern and Sarah Haskins. The premise focuses on Carol Kenney, a 50-year-old divorced mom who decides to finally make her dream come true of becoming a doctor, working as an intern with colleagues half her age.
The stage of life of the title character and motivation for something new resonated with Heaton. "What we're talking about is: what's that thing you're going to do when you've done the things you were supposed to do? You got married. You had a career. You had kids. But what's the next thing? Which I guess is where my connection point to Carol is," Heaton said.
Advice from a friend
The sitcom star wanted to make sure she was making the right decision, so she contacted her former onscreen husband, Ray Romano, for some feedback. "She knew she was going to be the 'me' of this show," Romano said. "It uses what she's going through personally, kind of like when I did Men of a Certain Age and Raymond. This show is going to represent her, and she wants to make sure she gets it right. She's a strong-willed person, and if something was not right in a script [on Raymond], we'd talk about it and fix it."
Romano also praised Heaton's comedic intuition. "When we talked about her new show, she wanted to know what I did to make sure the writing on Raymond was always there. I don't think she even needed to do that. I trust her instincts for character and writing and comedy. She is good at knowing where the laugh is, and what is too joke-y," he said.
For Heaton, the opportunity to head the new sitcom seems right on time. "I feel like at age 61, I have more opportunities now than I've ever had," she said.
Carol's Second Act premieres on CBS this September!