'The Amazing Spider-Man 2′ Foreign Earnings Signal Good Things to Come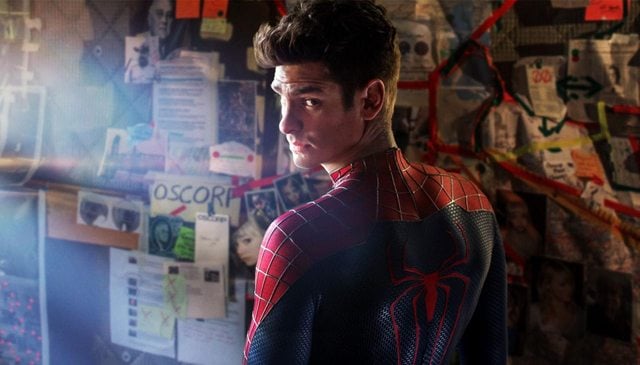 Sony's The Amazing Spider-Man 2 premiered in 14 foreign markets over Easter weekend and grossed a whopping $47 million around the world, according to figures from Box Office Mojo. The latest installment in the Spider-Man franchise will open in additional foreign markets including Japan, Italy, Russia, and South Korea on April 26, then make its North American debut on May 2.
Box Office Mojo said that the film hit number one in the UK, Mexico, Germany, and Australia over the weekend, taking in $15 million, $11.1 million, $6.2 million, and $5.2 million in each of those markets, respectively. In Spain, it came in at number two with $3.9 million.
This could be a hint of good things to come for the latest Spider-Man movie. Some were skeptical when The Amazing Spider-Man was released by Sony in 2012, saying that it was too soon to reboot a franchise that had just wrapped in 2007. The first Sony Spider-Man franchise was directed by Samm Raimi and starred Toby Maguire as the hero as well as a stellar supporting cast, including Willem Dafoe and James Franco. While the first two films were warmly received, the third got lackluster reviews, spurring Sony to shoot for a reboot rather than move forward with a fourth film from Raimi.
The reboot brought Peter Parker back to high school, developing his abilities as a new superhero. Andrew Garfield, who also starred in The Social Network, plays Spider-Man, and real-life girlfriend Emma Stone plays Peter Parker's first love interest, Gwen Stacy. The Amazing Spider-Man was released in spring 2012 and received positive reviews from critics despite the fact that some were skeptical about launching a film reboot of the series so quickly after the first franchise ended. That film made $752 million worldwide according to Box Office Mojo, and Sony is hoping that the sequel will perform even better.
The Amazing Spider-Man has a decent 73 percent fresh rating on Rotten Tomatoes. Critics thought that even though it was too soon for a reboot, and even though that reboot frequently felt too similar to Spider-Man, Garfield's chemistry with Stone as well as Marc Webb's directing made for an enjoyable superhero movie. The second installment has a 71 percent fresh rating from critics who have gotten to see an advance screening. "The plot gets itself tangled up in multiple villain strands, but in the main, this installment is emotionally weightier and more satisfying than its predecessor," said The Hollywood Reporter critic Leslie Felperin. It seems that this movie will likely please the many superhero fans out there.
Of course, Sony is tapping into a genre that's a critic-proof earner; comic book superhero franchises. Those other Marvel heroes of The Avengers have regularly cleaned up at the box office for years, and the most recent film in the Disney-owned franchise, Captain America: The Winter Soldier, was number one in the U.S. for the second weekend in a row over Easter weekend, making an additional $26.6 million and surpassing the $200 million mark, according to Box Office Mojo.
The Amazing Spider-Man 2 is coming out three weekends after Captain America, so Sony is hoping superhero fans will have had their chance to see Captain America: The Winter Soldier and be ready to return to the theater for more.
More From Wall St. Cheat Sheet:
Follow Jacqueline on Twitter @Jacqui_WSCS