'The Americans': Keri Russell and Matthew Rhys Reveal What They Really Think About the Series Finale
One of FX's fan-favorite series, The Americans, came to an epic conclusion on May 30, 2018. After six seasons of intense drama for a family of Russian spies, we finally had to say goodbye to Philip and Elizabeth Jennings.
Keri Russell and Matthew Rhys, the stars of the show, shared what they really thought about the series finale during a recent press call. Here's everything they revealed about saying goodbye to their characters, from their favorite disguises (page 6) to what they predict for the Jennings' future as a family (page 8). It goes without saying, but major spoilers for The Americans series finale are ahead.
1. On the scene in the garage with Stan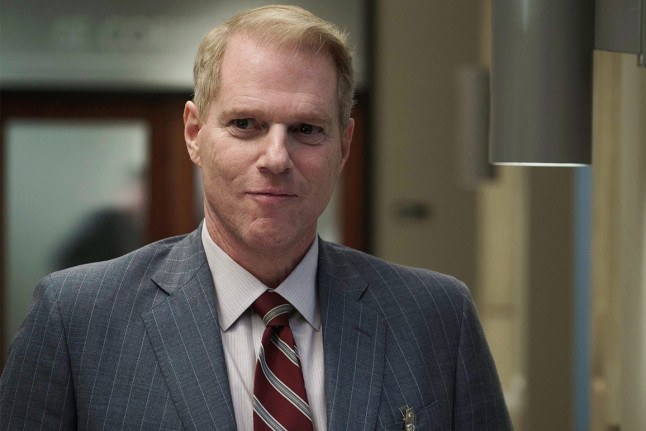 Throughout the series, fans wondered when (not if) the Jennings' neighbor, FBI agent Stan Beeman, would discover the family's true Russian identities. Many speculated a Breaking Bad-like epiphany where DEA agent Hank Schrader discovered his brother-in-law, Walter White, was a major drug kingpin.
Instead, Stan confronts the Jennings in a garage after they picked up Paige with intention to flee to Russia — and actually lets them go. While Rhys admitted to being shocked at Stan's decision, Russell told ABC Radio, "I love that Stan doesn't turn them in." She added, "There is no bad guy, there is no good guy."
"Stan and Philip were friends. They just had this whole other story going on privately, but I think that's what they told very well in this story," Russell noted. "So I'm just glad Stan let them go."

Next: Was she actually a spy?
2. On whether or not they believe Renee is a spy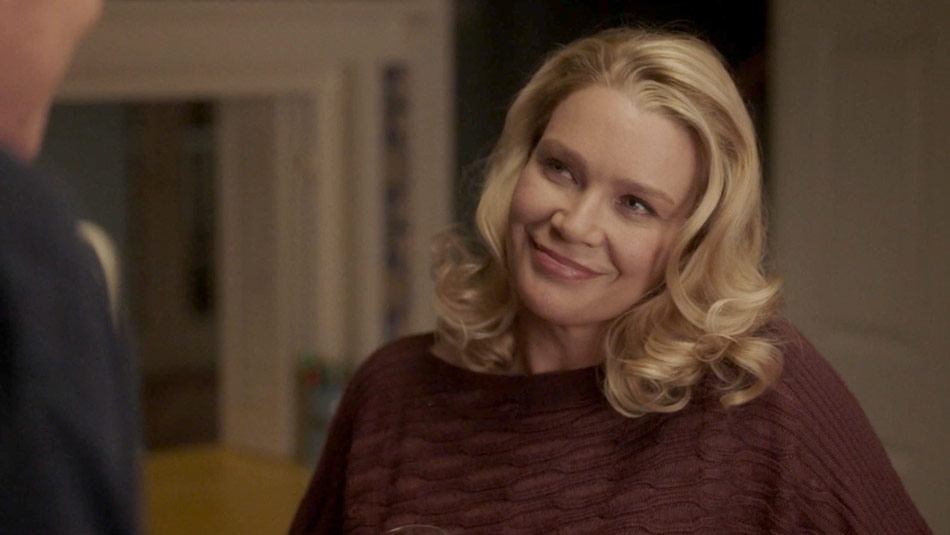 The speculation of Stan's second wife, Renee, being a Russian spy died down as a storyline toward the end of the show — that is, until the last line of the garage scene with Stan. After Philip talked his way into safety, he threw in that Stan's wife could be "one of them." 
Russell told ABC Radio, "That seems pretty creepy to me," but didn't rule out the possibility. Rhys, however, firmly believes Renee was not a spy. Philip's parting line with Stan, in his mind, was out of true friendship. He told USA today, "There's genuine concern for Stan there. He couldn't leave it unsaid."
Next: As a mother, this storyline was 'painful' to Russell.
3. On Paige leaving the train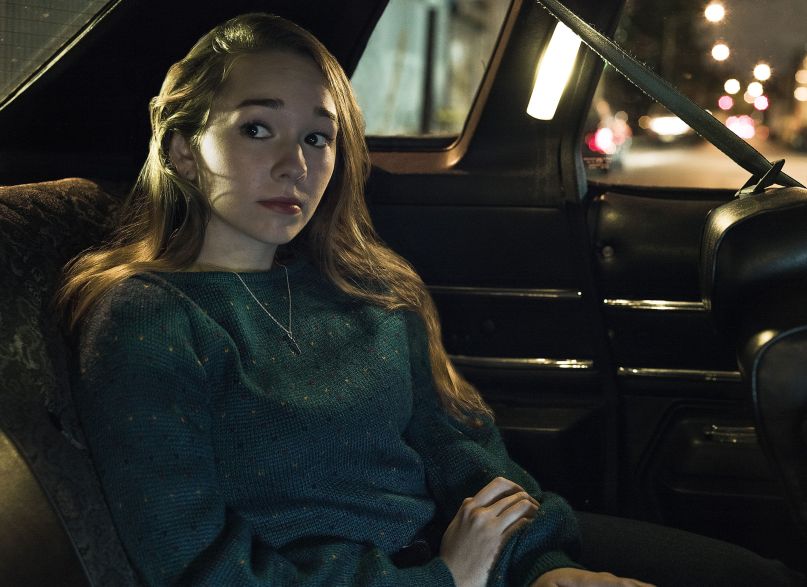 Philip and Elizabeth's daughter, Paige, shocked viewers and her parents alike when she made the decision to get off the train on their path to Russia. The young KGB spy-in-training opted to stay behind in America, where she could potentially either continue her work or live off-the-radar.
Russell told USA Today that as a mother in real life, she saw Paige's departure as "the most painful way for [Philip and Elizabeth] to pay." She explained, "They've already lost Henry and you can't imagine that they would take Paige, too. She chooses to stay behind and you're just like, 'Whoa.'"
Rhys, on the other hand, told TV Guide that while "it did surprise me, I kind of loved it." He added, "They led us down the path so far that Paige was going to come with us … It's just such a U-turn, kind of a violent U-turn."
Next: This was a difficult decision to make as parents.
4. On leaving Henry behind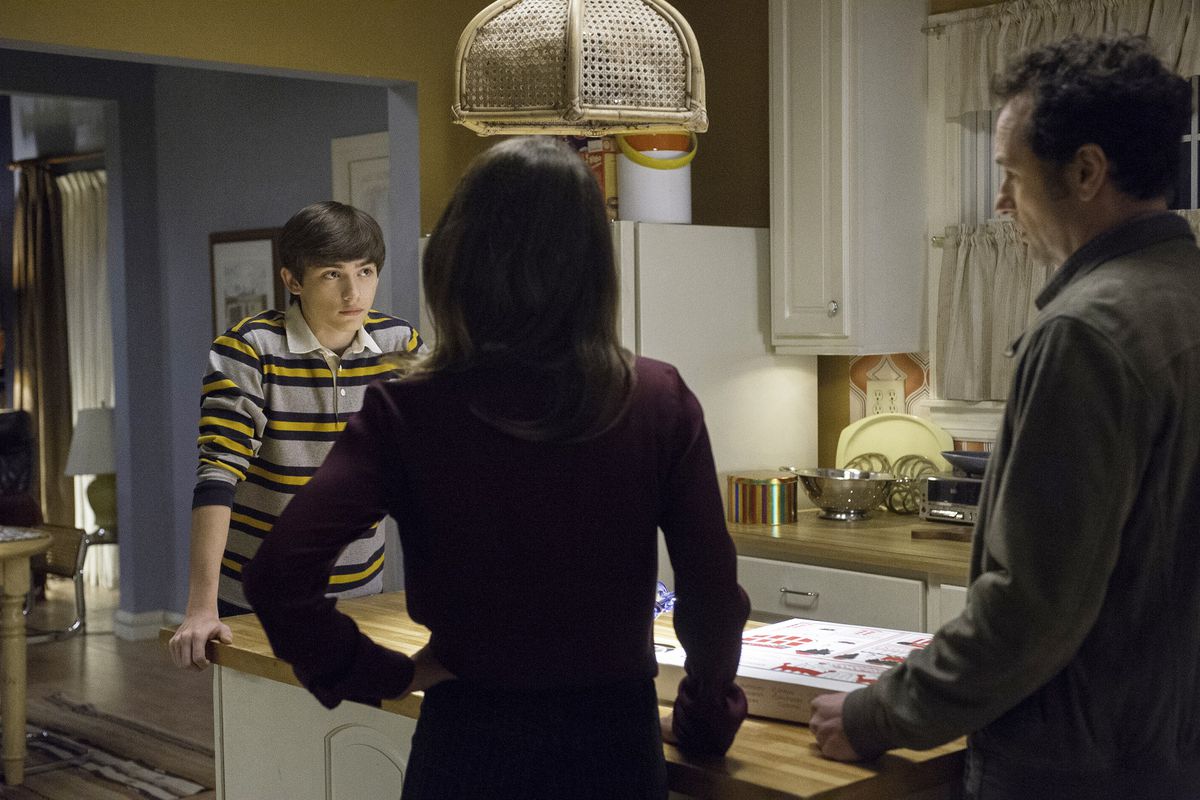 The Jennings always planned for the whole family to relocate to Russia if they ever got caught for involvement in the KGB. So when they decided to leave Henry behind to continue living the only life he'd ever known, it was truly difficult to watch. 
"I had no idea that they would pick such an emotional route of devastation with the kids," Russell told USA Today. "I did not see the Henry aspect coming at all and that was just devastating to me."
Had the family brought Henry along to Russia, Rhys speculated whether or not Paige would have stayed on the train, too. He told The Cheat Sheet exclusively, "I think possibly she would have stayed, just out of a feeling and a fear that she needed to be there to protect him because she'd been through it."
Next: They loved shooting these scenes.
5. On their favorite scenes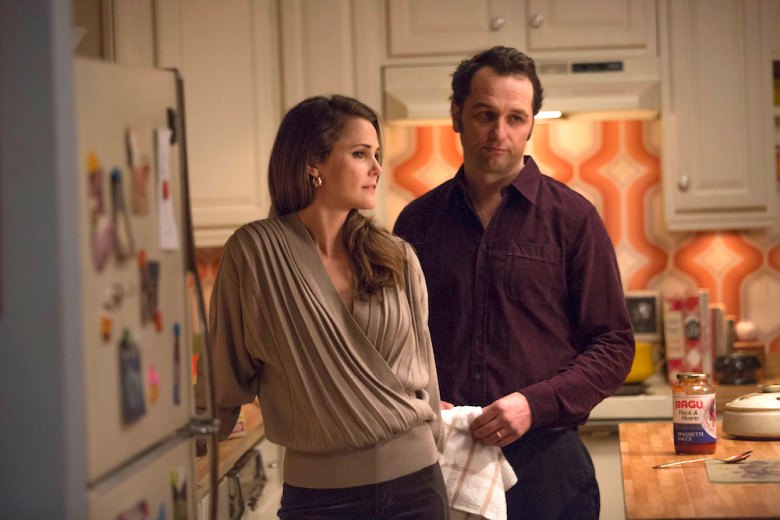 Over the span of The Americans, both Russell and Rhys have delivered some truly Emmy-worthy acting in undoubtedly challenging scenes. However, some of those more difficult scenes ended up being their favorites.
Rhys told Show Snob, "Maybe enjoy isn't the right word for it, but the scene [that stands out] would be [calling] Henry in the booth." He called it "such an enormous challenge," but, he noted, "I enjoy the challenge."
Russell was more drawn to the "emotional, people scenes." She told TelevisionWeek that she loved shooting scenes that involved "some big fight with Philip … because Matthew is such a great scene partner and he's fun to get [into it] with. It doesn't feel like work."

Next: Are these your favorite disguises?
6. On their favorite disguises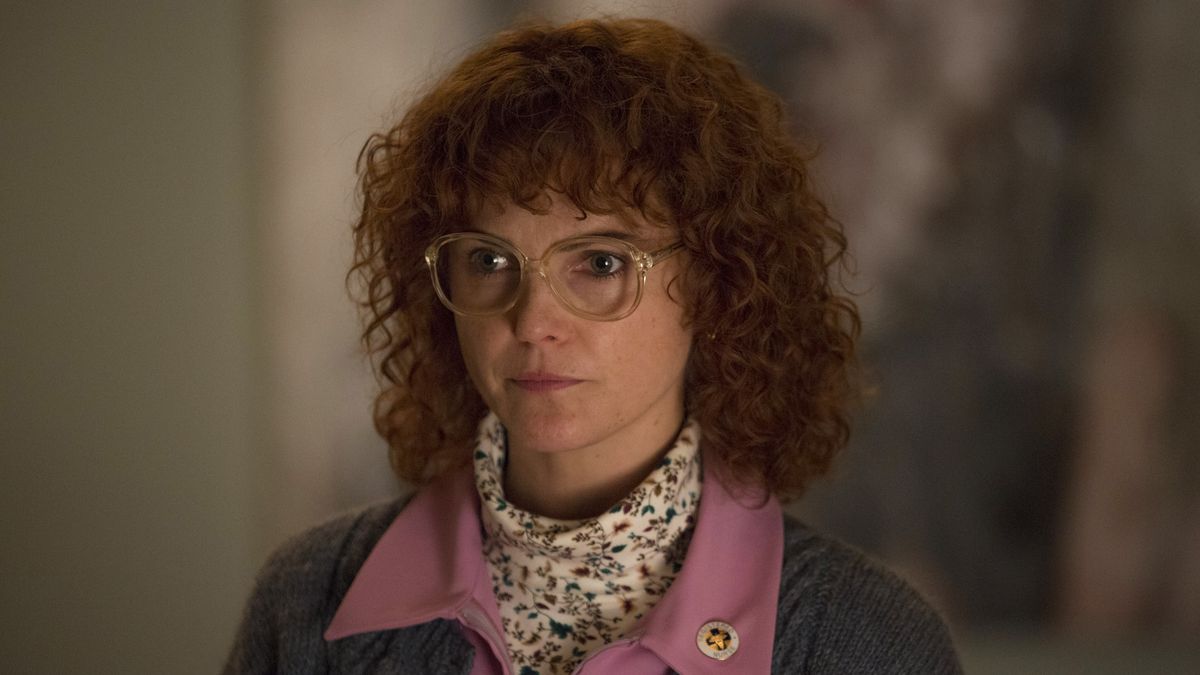 Philip and Elizabeth wore countless disguises while protecting their identities under cover, and each one was seemingly better than the last. Russell told Business Insider that her favorite disguise was her curly-haired nurse character from Season 6. "She was just so unattractive that I loved it," she joked.
Rhys' favorite disguise dates all the way back to the pilot episode of Season 1. You may remember this look, which includes a longer hairdo and a mustache, from when he returns to the mall to confront a man who made crude comments toward Paige.
"I just kind of gave him this huge Spanish alter ego," Rhys said. "So I called him 'Fernando.'"
Next: Did the Jennings get what they deserved?
7. On whether or not Elizabeth and Philip got what they deserved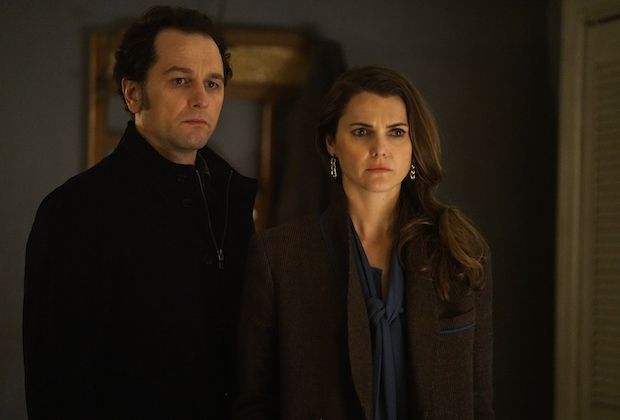 The Jennings were bound to pay in some way for everything they'd done over the years, and Russell called Philip and Elizabeth's return to Russia an "Americans-appropriate heartbreaker." She said, "I think they chose such an emotional way to make them pay."
"One could have died or one could have gone to prison or something, but to take your kids away is pretty hard core." However, she noted, "I don't know about deserved."
Rhys, on the other hand, does believe they got what they deserved. "Whatever the reward of returning home is, at the cost of doing that to your children, I think the punishment is lifelong, really," he told TV Guide.
Next: Here's what they expect for the future.
8. On what to expect for the Jennings' future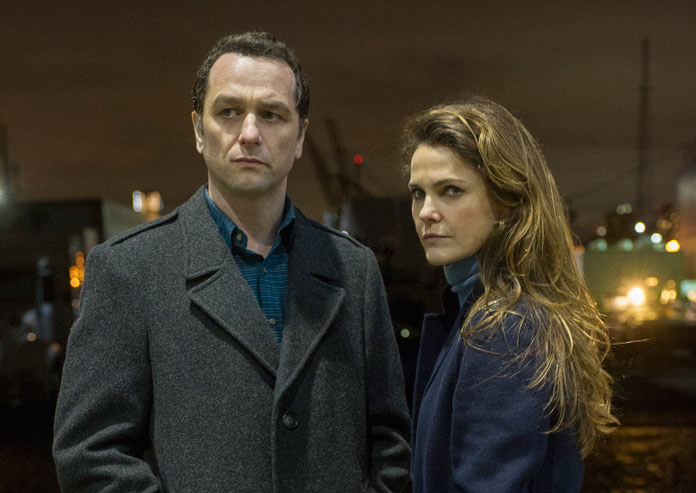 Now that Philip and Elizabeth are in Russia while Paige and Henry are left behind in America, the future for the Jennings family could go a million different ways. In terms of Philip and Elizabeth's often-difficult marriage, Russell is hopeful.
"I mean, it's pretty devastating what the loss of children would do to a marriage," she told Business Insider. However, the ending moments of the show were meant to convey that "no matter what, we're going to have each other." 
Rhys would agree, as he told USA Today, "Ultimately they're the only allies in each other that they have … therefore they do need each other in that respect."
Russell even offered a glimmer of hope at a family reunion. "We know in today's age that the Berlin Wall does fall and communism doesn't win the West. The hope is that in a couple of years, they'll go back and try to repair and find the kids."
Check out The Cheat Sheet on Facebook!