The Anticipation Is Building for BTS's Upcoming MMA 2019 Performance
Ah, awards show season. The 2019 Melon Music Awards will be held in the Gocheok Sky Dome in Seoul on Nov. 30. BTS is slated to perform at the awards show, and we can barely handle the anticipation.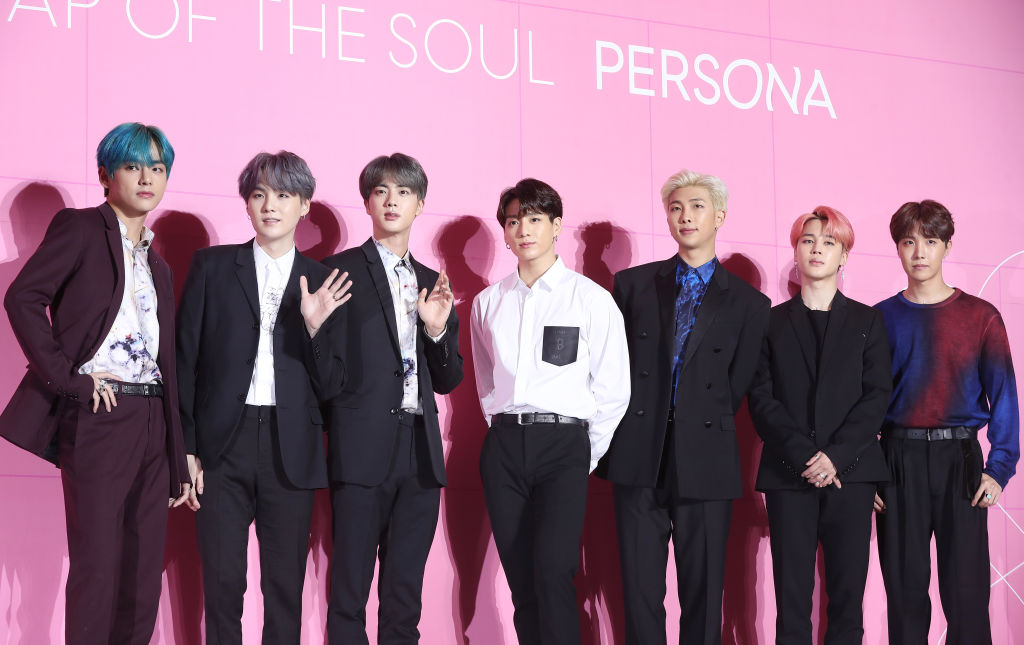 BTS's 2018 MMAs performance will be hard to beat
Because of their talent and work ethic, BTS keeps setting high expectations and records for themselves to beat. In 2018, BTS performed at the MMAs and it was easily one of their best performances to date.
The group performed a 20-minute set consisting of "Fake Love," "Airplane Pt. 2," and "Idol." As an intro for "Idol," Jimin, Jungkook, and J-Hope performed traditional dances with live Korean instruments. Jimin danced a Buchaechum, a traditional Korean fan dance. This later earned him a plaque of appreciation from the Kim Baek Bong Korean Fan Dance Conservation Society.
For their "Fake Love" intro, each member of BTS performed an individual dance before starting the song's choreography. The 2018 MMAs performance was so iconic, ARMY is still not over it even though the 2019 awards show is literally just hours away.
"BTS' FAKE LOVE INTRO FOR MMA 2018 STILL REMAINS SUPERIOR IM SO READY FOR WHAT THEY HAVE IN STORE FOR US THIS YEAR !!!!!! @BTS_twt," a fan tweeted.
"Okay but aside from everything, are yall ready for Nov 30. It will be BTS' first award show performance in 2019.. Yall remember how they ate the stage in MMA2018, how they literally made everyones jaws drop.. I am legit scared of what they have up in their sleeves this year..," wrote a Twitter user.
The MMA 2019 performance will showcase BTS's individual members
On Nov. 12, BTS's performance at MMA 2019 was confirmed. In the announcement, fans learned that the performance will showcase the individual members of BTS.
".@BTS_twt is confirmed to attend Melon Music Awards on Nov 30. Once again this year, BTS are reported to perform special performance for fans all around the world. Along with performance that features concept that shows seven members individuality," a fan wrote on Twitter.
Fans wonder what BTS will perform at the awards show
After this confirmation, fans immediately began speculating what BTS will perform. Days before 2019 MMA, rumors spread throughout Twitter that fans heard RM rehearsing "Intro: Persona," his solo from Map of the Soul: Persona.
"APPARENTLY KARMYS SAID NAMJOON WAS REHEARSING PERSONA FOR MMAS WE WONNNN," a fan tweeted.
So far, RM is the only BTS member with a solo track from the Map of the Soul era. All of the other members have solo songs from the Love Yourself era, Wings album, and individual releases like solo tracks and mixtapes.
"'The performance will feature a concept that highlights seven members' characteristics' – Singularity – Intro: Persona – Epiphany – Daydream – Serendipity – AGUST D – Euphoria is this what we're getting for MMA," one fan speculated on Twitter.
Another fan posted about overhearing rehearsals, tweeting, "BTS REHEARSEL DIONYSUS with remix , BOY WITH LUV , PERSONA also MAKE IT RIGHT . BTS have special perfomance , I think there's more songs bts will perform."
Fans should expect comeback hints
One thing is certain. BTS fans should expect major comeback hints at the 2019 MMAs. For BTS's Love Yourself: Speak Yourself [The Final] concerts, BTS incorporated shadow and time-themed VCRs, causing further speculation that their next album will be called Map of the Soul: Shadow. Going into MMA 2019, ARMY is fully prepared for more comeback hints.
"OK ARMYS BUT HONESTLY HOW MANY NEW QUESTIONS WE GONNA HAVE AFTER BTS PERFORMANCE ON MMA AND MAMA???? THEY GONNA FOR SURE DROP SOME COMEBACK HINTS I'M SO FREAKING READY AND SCARED AT THE SAME TIME THIS GONNA BE LEGENDARYYYYY," a fan tweeted.
"Remember when @BTS_twt dropped Burn The Stage in 2018 and the first episode was called 'I'd Do It All' & then later on in August IDOL came and then during the 2019 SMA they had a VCR that transitioned from 'I'd Do It All' to IDOL and- Point is watch out for MMA VCR," one fan wrote on Twitter.