'The Avengers': How Mark Ruffalo's 'Hero' Robert Downey Jr. Persuaded Him to Join the MCU
The actors of the Marvel Cinematic Universe are all very close, as we've seen over the years. And they all appear to admire one another. In fact, Mark Ruffalo recently told a story about Robert Downey Jr. that melted our hearts. Read on to learn more.
Other actors have played Hulk
Even more than Spider-Man, the Hulk is the character who has been played by the most actors (referring specifically to live-action, not voice performances). Lou Ferrigno portrayed him in the 1978 TV series The Incredible Hulk and subsequent made-for-TV movies, but that was just the beginning.
Hulk came to the big screen in 2003, with Eric Bana at the helm. Then, the MCU began, and Edward Norton took over the realm. Norton was expected to continue on in the role if the MCU panned out, but for several reasons, this didn't occur.
Ruffalo was hesitant to take on the part
Ruffalo took over the part from Norton in The Avengers (2012). Today, it's hard to imagine someone else in the role, but the actor wasn't entirely certain he was the right choice. Director Joss Whedon thought otherwise.
"[I] totally was like, 'I'm the wrong guy…this world, I don't know how to do this,'" Ruffalo told GQ of taking over the role. "Joss Whedon sat me down and said, 'No, I think you are the guy.'" He agreed to read a scene, which, in an apt parallel, was the one in which Natasha convinced Bruce to join the Avengers. "I read that scene and I knew the tone of it," he said.
How Downey Jr. persuaded him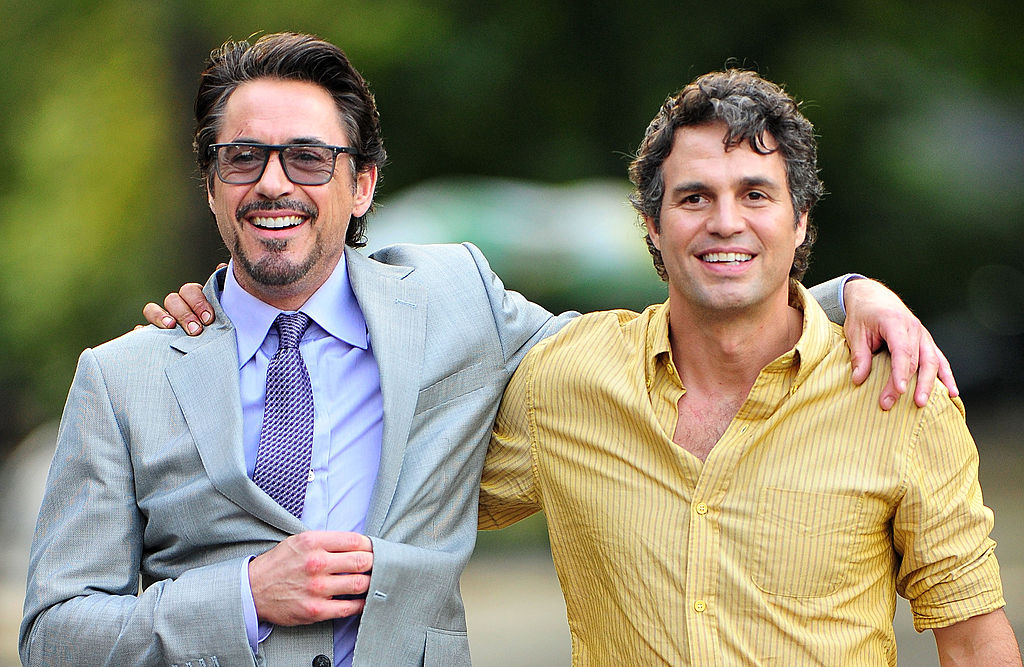 Whedon may have helped to boost Ruffalo's confidence, but it was another MCU star who persuaded him to take the part. "I got a call from Robert Downey who's, you know, my hero. He said 'Come on, Ruffalo. We got this.' And that was it, I was in."
Ruffalo joked about their time on set, especially in regards to the motion capture suit he had to wear during most of filming. He said that while Downey teased him sometimes, he told him on the set of Endgame that he had "a lot of compassion" for how difficult it was to "stand around in that costume all day."
Ruffalo says he could reprise the role
Ruffalo's planned time as Bruce Banner/Hulk came to an end with Avengers: Endgame. We saw the character finally bring together the two sides of himself, becoming Professor Hulk. However, there is always the possibility that he could return to the MCU.
In a recent interview, Ruffalo said that he spoke with Marvel President Kevin Feige, who asked him "'Do you think there's any more story left here [for the character]?' And I said, 'I can probably come up with a few storylines.' And he said, 'Well maybe you should come in and we'll have a talk.'" Whether or not anything comes of this conversation is to be determined, but it's certainly given us hope.