'The Bachelor' 2022: Who Is Genevieve Parisi? Instagram, Age, Job, and More About Clayton Echard's Cast Member
The Bachelor 2022 with Clayton Echard premiered on Jan. 3, and fans met the 30 women competing for a chance at love. From Claire Heilig declaring her hatred for Clayton to Salley Carson rejecting his first rose, drama reigned supreme in the premiere. However, Genevieve Parisi remained above it all. Here's everything you need to know about her, including her Instagram, age, job, and potential spoilers for her time with Clayton this season.
[SPOILER ALERT: This article contains potential spoilers about Genevieve Parisi and Clayton Echard for The Bachelor 2022.]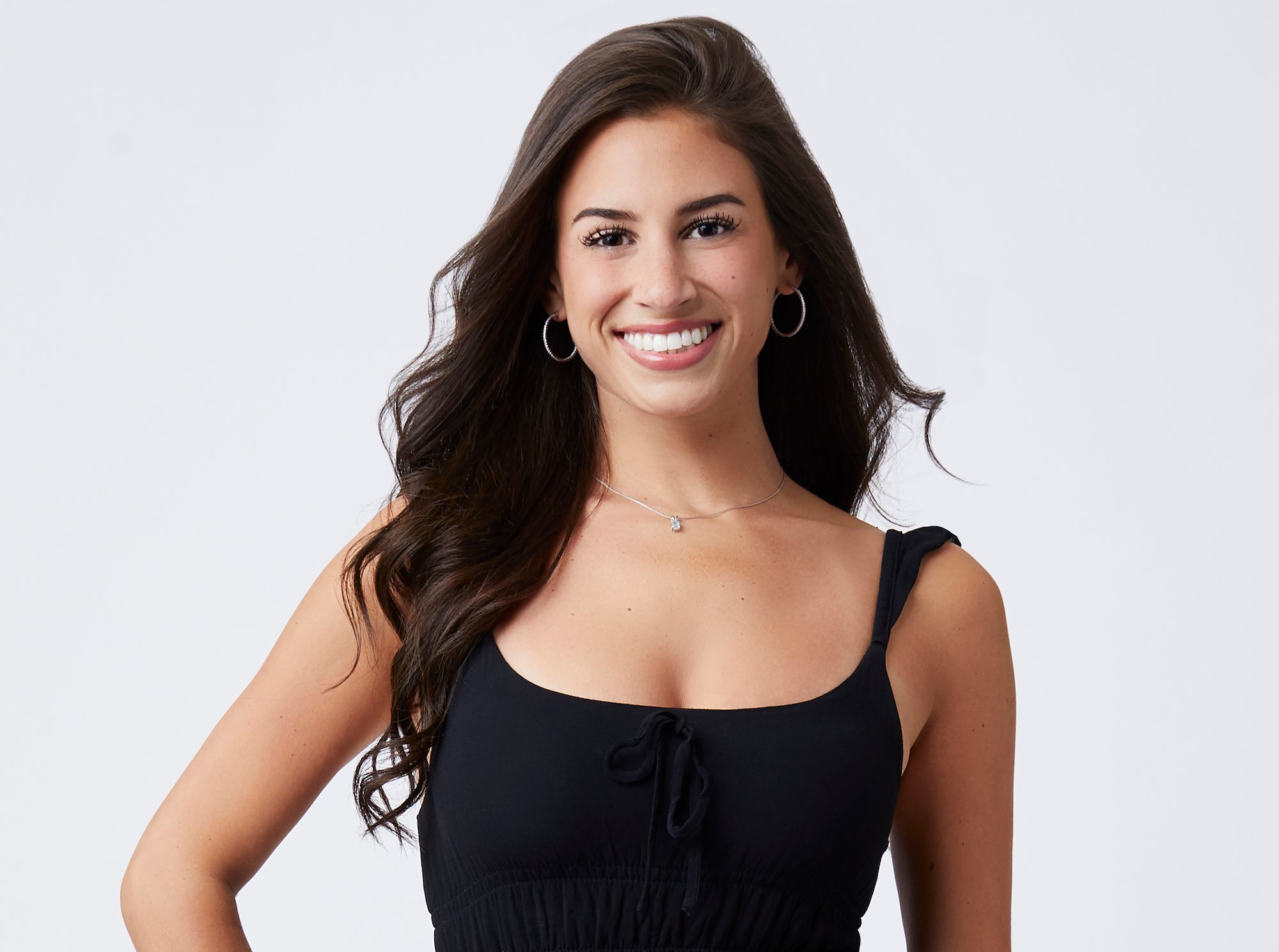 Who is Genevieve Parisi on 'The Bachelor' 2022 with Clayton Echard?
Genevieve's bio for The Bachelor 2022 on ABC's website describes her as "ambitious, confident, and persistent." The description goes on to say, "When she wants something, there isn't much that can stop her from going for it. Her dream man is someone that will let her maintain her independence and always keep her laughing. She wants someone who won't be afraid to admit that they are wrong or change their personality when they are 'bro-ing out' with the guys. They also must have a good relationship with their mother and be able to have deep meaningful conversations. What Genevieve wants is to find a passionate man who can flirt with her well past the first date and make their love go the distance."
Genevieve calls Los Angeles, California, home now but was born in Massachusetts. Clayton is a mid-western boy from St. Louis. Are the two of them willing to work through any issues distance might bring? Fans need to watch to find out.
How old is Genevieve Parisi, and what does she do for a living?
Genevieve works as a bartender in LA and is 26 years old. 
What is Genevieve Parisi's Instagram?
Fans interested in learning more about Genevieve's personal life are in luck. Genevieve uses the handle @GenParisi, and her account is public. Her Instagram page includes photos of her modeling some of her favorite bikinis. More recent images show her and Clayton during her time on The Bachelor.
What 'The Bachelor' 2022 spoilers suggest about Genevieve Parisi and Clayton Echard's time together this season
The Bachelor franchise super sleuth, Reality Steve, revealed several spoilers regarding Genevieve this season. The reality TV blogger says that Genevieve never gets a one-on-one date with Clayton. However, that doesn't mean she won't get much screentime.
Genevieve gets a two-on-one date with Shanae Ankney, this season's villain, and Clayton Echard. While we don't know the specifics of what goes down, Reality Steve informs fans that Shanae is the one sent home, and Genevieve stays. 
Although, not long after that, Genevieve and Clayton decide they aren't right for each other. Reality Steve revealed that he's unsure who initiates the conversation, but Genevieve is eliminated in Vienna. 
The Bachelor 2022 is just getting started, and audiences have only watched one Rose Ceremony so far. There are still several episodes to come, and folks can see how Clayton's time with all of the ladies this season unfolds. Catch new episodes on ABC every Monday night.
RELATE: 'The Bachelor' 2022 Spoilers: Who Did Clayton Echard Pick as His Winner? Reality Steve's Finale Teasers Will Make Your Jaw Drop