'The Bachelor': Are Colton and Cassie Tired of Engagement Questions?
The latest season of The Bachelor concluded back in March with Colton Underwood picking 23-year-old Cassie Randolph as the winner and his bride-to-be. Colton has since shared that he knew Cassie was the one long before the show was supposed to end, so it was not surprising to him or the producers that he ended up choosing her.
However, despite all this, the two of them have not gotten engaged yet, going against the longstanding tradition on The Bachelor and The Bachelorette. So what is going on and are Colton and Cassie getting tired of all the questions about their engagement?
Colton and Cassie used to say that they would get married in a year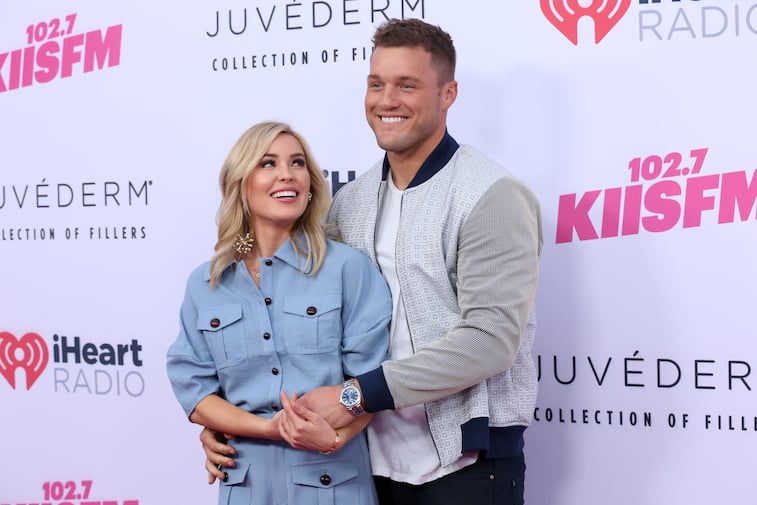 After The Bachelor ended, Colton and Cassie's relationship received a lot of criticisms from other people. Although they connected with each other and Cassie was a favorite among many fans, some viewers seemed to think that Cassie was not actually in love with Colton since she broke up with him at one point on the show. It also unnerved fans that Colton wanted to choose someone who did not seem to be in love with him.
The two of them defended their relationship and went on to tell the critics that they would move in together and get married within a year. However, they have since retracted that timeline, but not because they are breaking up.
Colton and Cassie are now doing things at their own pace
Although Colton shared on the show that he was looking for someone who he could marry, Cassie said that she herself wasn't even sure that she was ready for a relationship. As such, the couple is now taking things slow and prolonging their dating period before settling down for real.
"Colton never put pressure on me," Cassie once shared. "I think that's why we're still here today, because we took it at our own pace. We didn't want to rush something that was going to be forever."
She later told ET that the two of them told people about getting married in one year to shut down the naysayers. "I think initially, coming off of it, honestly we felt the need to defend it. Yes, we're at this stage, and we wanted everyone to believe how much we cared about each other, because we do, so much, and we thought that was how we'd go about it."
Colton also revealed that they still have plans to get engaged and move in together before the wedding. However, they are "still trying to figure out that whole dynamic."
Colton and Cassie might be getting tired of engagement questions
Because The Bachelor's goal is to help people find love and settle down with that special someone, it's not surprising that Colton and Cassie have been bombarded with a lot of questions about when they are planning on getting engaged.
They were recently asked about whether they are tired of these kinds of questions and the answer seems to be yes. However, they still understand everyone's curiosity and are not being rude or dismissive about it.
"I mean, I think that's part of what comes along with The Bachelor and The Bachelorette," Colton said. "[Fans] are always looking for the next step in the relationship. And the dating step might take a little longer than what people want, but it's what's best for us and our relationship."
Cassie agreed with Colton, though she also added that the two of them have "gotten used to the crazy questions" at this point.
Whether Colton and Cassie will get married or not in the future is something that only time will tell. However, there are lots of people who are rooting for the couple, especially if it also means a possible televised wedding.