'The Bachelor': Ben Higgins Admits He Was Wrong About Cassie and Colton
Former Bachelor Ben Higgins had a lot to say about Cassie and Colton's relationship when Colton's season of The Bachelor was still airing. He didn't exactly have a lot of faith in the couple, and thought Colton was chasing after a girl who just wasn't into him.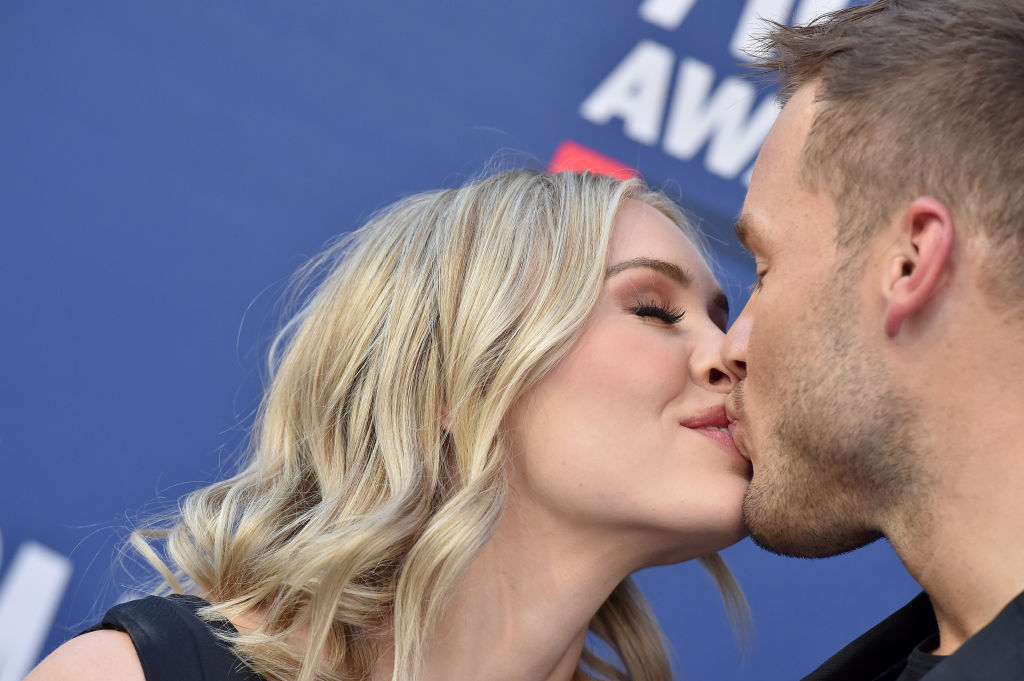 "I think [Cassie] should have did something different with Colton," Higgens told Entertainment Tonight back in March. "It's very clear that she was not into him. And so as much as she maybe felt the pressure to still be there and just still try to make this work — you know, you have a lot of people counting on you and watching — I think all she wanted to tell him was, 'You're a great guy, you've proven to be a great guy, but I'm just not that into you and as a result, I need to leave.' It felt like she was kind of dancing around the subject, going, 'This is too fast, this isn't right for me, I just don't know.' She knew."
Ben Higgins wasn't the only person who thought Cassie wasn't interested in Colton
Many Bachelor fans agreed with Higgins. Watching the season, from hometown dates forward, it was easy to see that Colton was absolutely smitten with Cassie, but that Cassie wasn't as certain about Colton.
Then when an issue presented itself–Cassie found out that Colton had never received her father's blessing–she jumped at the opportunity to drive a wedge between them. Or, at least, that's definitely what it looked like.
When she was breaking up with him during the evening portion of their fantasy suite date, she didn't appear remorseful. When ABC showed her packing up to go home she was talking about how she was excited to get back to her friends, family, and old routine–a stark difference between Hannah G. and Tayshia's packing scenes.
So all of us watching at home, Higgins included, were shocked to learn the couple had gotten together by the end of the season (though no one was surprised to learn the couple didn't get engaged).
What made Ben Higgins come around
The day after the finale, Higgins tweeted: "Love isn't simple but it's worth it! Congrats @CassieRandolph and @colton!"
Colton retweeted and Cassie responded.
Now that the couple's been together for a little bit (and obviously very happy and in love), Higgins admits he was wrong about his intial read of their relationship.
"What do I think about their relationship now? I think they proved me wrong, which is the best thing possible," he told Us Weekly. "I watched it as a fan and as a viewer, and when I saw the breakup, I was like, 'This doesn't feel right. It doesn't seem right. She's obviously not that into him. She's telling him she wants to go home.'"
"Then I see their story kind of take a turn and for them to come back together and build this relationship that now is existing to this day, and so I'm excited for them. I'm happy for them. I'm glad they proved me wrong. I know that Colton is head over heels for her, and she is for him, so I'm wishing them obviously the best."
He added: "Yes, maybe it wasn't the traditional way that relationships typically play out, but it doesn't change the cool complexity that exists in their relationship that will hopefully be a story that they can tell forever."
Read more: 'The Bachelor': Cassie and Colton's First Official Date
Check out The Cheat Sheet on Facebook!